If not the most famous, Barolo is the most venerated Italian red wine, with prices to match. Hannah Bellis explores the bottles  that deserve their kingly reputation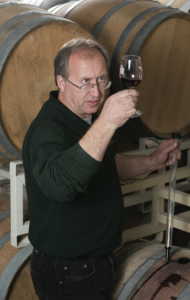 Like many of us, I suspect, I discovered the unique pleasures of Barolo late in the course of my wine-drinking. This is due to the sheer price of it. Even in Piedmont, the cost of a bottle of Barolo puts it out of the reach of pretty much everybody as an everyday wine, and, as a younger – and poorer – wine drinker, I always went for the more affordable Dolcetto if I were ordering red Piedmontese wine.
As I've matured, and become more willing to spend the money in my pocket on quality rather than quantity, I treat myself to more than the occasional bottle of Barolo. This is a wine that fully deserves its grand reputation as Italy's finest wine. It is the most dramatic and powerful expression of the Nebbiolo grape and the ultimate reflection of the quality of the fabulous wines that come out of Piedmont.
Of course, even with the very best grapes, it is possible to get it wrong, and there is no shortage of bad, overly extracted and bitter Barolo wines on the shelves of the supermarkets, as well as plenty of 'raisiny' wines that have been overheated and cooked. But in the hands of an experienced producer who truly knows and appreciates the characteristic of his vines and his grapes, you can expect something very special from a Barolo.
The very best of them reveal their quality with complex and expansive aromas that include tar, liquorice, dried roses and occasional white truffle, sitting amid a rich and full-bodied wine that is backed by substantial tannins – not to mention an often considerable percentage of alcohol…
BAROLO STAR BUY
Barolo 2008 Ciabot Berton
Buy two bottles of this and the cost of each comes down to £23 – and I would certainly buy two. In fact, I would buy a case. I've tried this in earlier vintages and always enjoyed them, but the 2008 seems especially well balanced to me. At 14.5 percent, it is pretty heavy hitting, but you don't get the sense of this on the palate – it is actually pretty soft with fresh tannins that blend with the sweet acidity of cherry fruit, along with lingering flavours of liquorice and cherries. For a Barolo, it is still pretty young, but already it has started to develop some interesting characteristics – the rose is there on the nose, subtle but present, along with aromas of ripe olive and orange. It is not one for drinking now – though you could: the balance is there and you'd enjoy a straightforward entry-level wine. But I'd expect more characteristics if you left it in the bottle for at least another three years. Buy it at this price, set it aside for a few years and then I think you will have a wine that is really to be celebrated – and at a price that is worth a celebration too.
Barolo Bussia Prunotto 2005
This single-site Barolo from the Bussia vineyard in  Monforte d'Alba is aged in traditional oak barrels. On the nose the wine reveals its pedigree in a complex aroma, with intense hits of plum and cherry and lingering floral notes. It's pretty rich on the palate too: concentrated red fruit with strong, spicy notes and just a hint of oak amid velvety, well-structured tannins. The finish is long and lingering, with notes of cloves and ripe cherry. It's drinking so well now, and is a wine to celebrate with.
FOOD MATCH Celebrate this special wine with a great cut of steak, simply cooked.
Barolo Serralunga d'Alba 2009
This wine is on offer right now, giving you a small saving from the £31 RRP.  You could lay it down for a few years to develop even further, but you may not be able to wait. Strangely, it doesn't reveal much apart from rich red fruit on the nose, but that changes when you sip it. Sweet and slightly smokey flavours sit above a ripe blackcurrant fruit background, with aromas of tobacco and a hint of spicy cloves. The smooth tannins give you a long finish.
FOOD MATCH Sweet and smokey, so matches well with strong cheeses, English or Italian.

Barolo Casina Bric 460 2007
From Berry Bros & Rudd
www.bbr.com
£34.95
2007 has a reputation of being a bad year for Piedmont wine, as the weather was unusually hot. This wine, from the Barolo hamlet of Vergne, appears to have emerged unscathed, however. Presented in an untraditional bottle, the wine inside is a real traditional Barolo, with big flavours of rich fruit and bitter tar, smooth but still with a strong tannin hit that will leave your mouth watering. It would benefit from a few more years in the bottle, but it drinks just fine now too.
FOOD MATCH This well-balanced wine would match well with the sweetness of roast lamb.
Barolo Villero 2007
From Berry Bros & Rudd
www.bbr.com
£65.27
This is quite a Barolo! At 15 per cent, you can see the evidence of the hot vintage in the strength, but rather than baking, the sun and the quality vinification have intensified the flavours. Big, gutsy and heady, with floral rose on the nose, and hints of cherry in the aroma, too. The body is of sweet red fruits enhanced with spice, and very ripe tannins, but no evidence of raisin. The Mascarellos clearly know exactly how to get the best from their vines. Opulent, dramatic and delicious.
FOOD MATCH A rich wine needs a rich meat, so partner this with veal or venison.

PIO CESARE BAROLO 2008
What an approachable wine this is! It has a very complex bouquet, with the expected dried rose, but also hints of liquorice and sweet Thai basil. On the palate it is all rich red berry at first sip, which expands to bring you an almost vanilla-like sweetness, balanced with hints of spicy nutmeg and good, tight tannins. You are left with an impression of sweetness on the palate, enhanced by the smooth tannins that linger without cloying. No harm in keeping it, but no need to either.
FOOD MATCH Partner the floral notes with salty, anchovy-stuffed breast of lamb.
Taste the Difference Barolo 2009
Supermarket Barolos can be a bit hit and miss, as there are plenty of bad, overcooked, raisiny Barolos on the market after the hot summers of recent years. Sainsbury's have avoided these and opted for a very simple, direct Barolo with big flavours. It's a relatively young wine, so expect robust  red fruit with plenty of tannin to linger on your palate.
(Incidentally, we could not get hold of a sample of Morrisons' signature Barolo 2009, but I've tasted this and it is another bargain at £14.99.)
FOOD MATCH Serve with family, roast rib of beef, as well as garlic and rosemary roasties.
Tags:
Wine