The unique climates of Sicily and Sardinia make for wines that are quite unlike those from mainland Italy. Paul Pettengale samples a selection of Italian Island white wines…
My first experience of a white wine from one of the Italian islands was while sat (really) on the dock of a bay with my wife (then girlfriend) in northern Sardinia. I'm embarrassed to admit we didn't have a corkscrew, so I had to push the cork in to pour it. This was long before the widespread use of screwcaps. I was just 20, but I remember it still: it was so fresh, yet full-bodied; ripe and rich, full of tropical fruit flavours and bursting with flavour.
The grape variety of Vermentino was used, a pale-skinned type of grape widely planted in Sardinia. The wine wasn't expensive – travelling students cannot afford pricey tipples – but it was delicious. And it was a wine so, so typical of Sardinia – similar to the Grillo grape that's widely planted throughout Sicily. Both soak up the sun, both take on the character of the islands on which they're grown and both offer sophisticated wines that lack any degree of pretentiousness. Simple, honest and yet complex, the white wines from the Italian islands are like the islanders who produce them. Very often these wines are the products of communities; owners of small vineyards pool their produce to make cooperative wines that encompass the distinct and individual flavours of particular fields, slopes and sun-scapes.
Although the costs of the white wines from Sicily and Sardinia have crept up over the years as degrees of recognition and respect have increased, they still represent great value for money. Over the page we present eight of our favourites from across Italy's two principal islands.
Grillo Siciliana 2013, Allumea
From Majestic Wine
www.majestic.co.uk
Price £8.99 (see text)
This is a knockout dry white at any price, and please note that if you buy two or more the price drops to just £6.74 a bottle. Using the Grillo grape variety from the Trampani region of Sicily it's deliciously vibrant and fresh, though retains a complex mix of tropical fruit (pineapple, lychee) flavours combined with a subtle mandarin and delicate lemon twist. Easy to drink, yet delightful with seafood, this is a superb example of what can be created with the Grillo grape variety.
Great with…
Simple fish dishes, such as grilled sea bass or haddock in breadcrumbs.
Alastro 2012, Planeta
From Great Western Wine
www.greatwesternwine.co.uk
Price £13.50
Planeta is one of the best known, and most respected, wineries on the island of Sicily. It produces a lot of wine across many different labels, but this Alastro mix of Grecanico and Fiano (95 and 5 per cent respectively) recently caught our attention. Although less complex and expressive than the company's flagship Cometa white, this wine demonstrate crunchy, vibrant fruit and a creamy texture that makes it perfect for drinking with shellfish. Peaches, pears, and lemon peel combine perfectly.
Great with…
Push the boat out with this one. Get messy and merry with a cracked crab.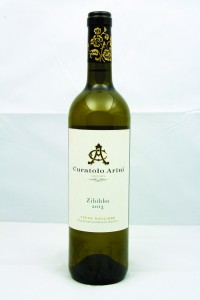 Arini Zibibbo 2013, Curatolo Arini
From Liberty Wines
www.libertywines.co.uk
Price £17.99
From a winery in western Sicily, this distinctive white wine features citrus fruit aromas and a determinate orange blossom taste which would complement grilled white fish or prawns. It's yet another example of a zingy, zesty white wine from Sicily that shows a complexity, given the time to savour. Although no oak is used in its production, it has a depth of flavour that would suggest the use of wood. For sure, it's not cheap, but the best wines rarely are.
Great with…
Prawns fried with butter, garlic and a little chilli, or grilled flat fish.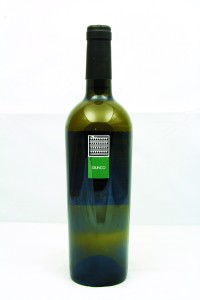 Giunco' Vermentino di Sardegna 2013, Cantina Mesa
From Liberty Wines
www.libertywines.co.uk
Price £15.99
You can drive for many, many miles through the Sardinian landscape and all you'll see are vineyards (especially in the centre). Many are dedicated to the red grape varieties indigenous to the island, though the delicate white grape – Vermentino – features heavily as well. This wine is a prime example, full-bodied but refreshing, it resounds with apple skin aromas, white peach and apricot flavours and a rounded, rewarding texture.
Great with…
Salted cod stew, though don't include any tomatoes as they'll be overpowering.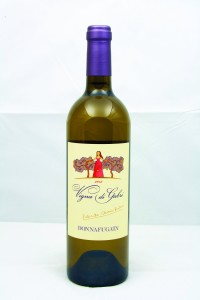 'Vigni di Gabri' 2013, Donnafugata
From Liberty Wines
www.libertywines.co.uk
Price £22.99
Dating back to 1851, the Rallo family has been making quality wines in the Marsala region that have gained worldwide respect. This wine, made using a blend of Chardonnay, Viognier and Sauvignon Blanc grape varieties is unique on Sicily. It's big in the mouth, with plenty of tropical fruit flavours and a ripe and ready texture, but it's never over-powering, holding its own with seafood and pasta dishes without stamping too much of its own mark.
Great with…
Any take on shellfish including mussels, clams, winkles or cockles.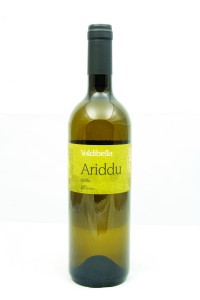 Ariddu Grillo, Valdibell 2013, Camporeale
From Berry Bros' & Rudd
www.bbr.com
Price £11.95
The Grillo grape variety is extremely versatile. It's mainly used to make Marsala, the famous Sicilian sweet wine, though more recently it's been employed in the production of dry whites, and with great success. This is a lovely example, demonstrating pineapple, peach and refreshing citrus, whilst maintaining a degree of minerality that betrays its coastal heritage. This is a bold expression of the Grillo grape variety and one of which Sicily should be proud.
Great with…
Its delicate twang will complement light, fresh soft cheeses.