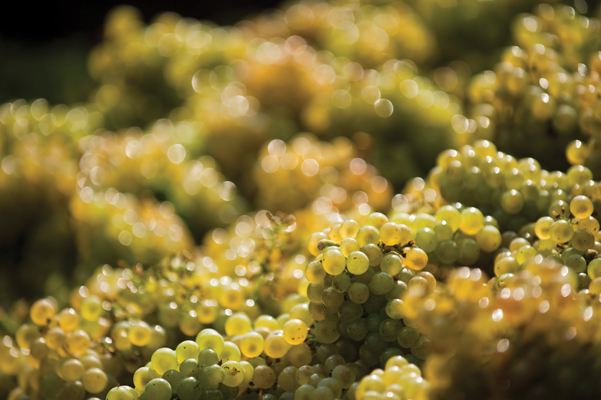 SOAVE
When the Soave zone was mapped out in 1927 it was a slim strip between Soave and Monteforte d'Alene. This is old volcanic land, with mineral-rich but poor soil, perfect to challenge vines and produce nuanced grapes, and an aromatically full Soave. The area is now known as the Soave Classico zone, because in the 1960s the Soave DOC production zone was expanded dramatically, adding fertile land and bringing a deluge of high yield, bland Soave onto the market. The allowed grapes were changed too. Originally just Garganega and a little Trebbiano di Soave, the DOC was amended to make Trebbiano Toscano (non native, but far more productive) and Chardonnay acceptable too. Soave had most certainly lost its sauve, and it has never really recovered from this.
A GRAPE OF TWO FLAVOURS
Garganega is a grape of great character. Good grapes on a early harvest will yield an appley, crisp, acidic wine with a deep slate minerality – not too different from a good Chablis really. Leaving grapes on the vine longer, the character changes as the grape fully ripens, and you can see melon and pear as the main characteristics for a tropical, medium-bodied wine. Both are Soave. This is another factor that can put people off Soave. If you are expecting a dry, acidic white and get a tropical and fruity one, you may be disappointed – though  the tropical version is really showing off Garganega as it is meant to be.