Heather Crombie shares her selection of 'don't miss' tips for eating, staying and sight-seeing in Pavia…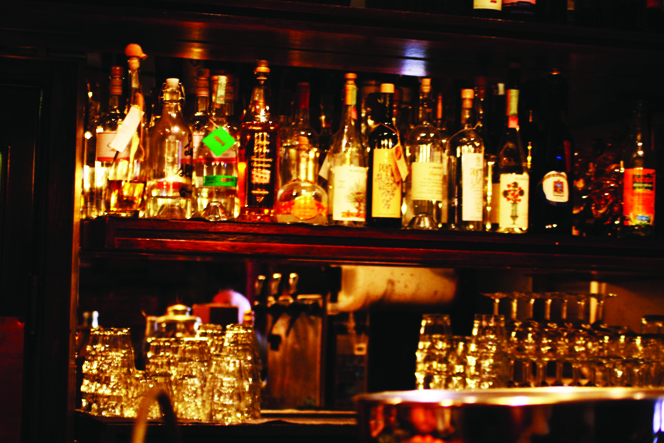 UNIVERSITY MUSEUMS

The museums associated with the university are scattered throughout the city and are all packed with fascinating exhibits and information. If you're pressed for time simply focus on the Museo per la Storia dell'Università. This amazing collection is open to the public with no entrance fee.
………………………………………
FESTA DEL TICINO

From the last weekend of August this three-week event celebrates the cultural, gastronomic and artistic heritage of Pavia, and is a last hurrah to summer. There are open-air concerts, readings, operettas and tours, with plenty of local food and wine on offer. See www.comune.pv.it for updates.
………………………………………
CATHEDRAL
The Duomo in Pavia is stunning, both inside and out, and well worth a visit. It was built on the site of two pre-existing churches, Santa Maria del Popolo and Santo Stefano, and employed Leonardo da Vinci in its construction. Located on Piazza del Duomo, call +39 038 224 428 for times.
………………………………………
ALL ALONG THE WATCHTOWERS
There are still three remaining watchtowers in Pavia, all standing on the Piazza Leonardo da Vinci near the university. Once there were more – giving it the moniker 'city of a hundred spires' – but these final few are all that remain of the city's previous magnificence. Peer upwards and admire their medieval construction.
………………………………………
WHAT TO SEE & DO

Fabulous shops
Milan may be the shopping capital of Italy, but for me Pavia was a far more satisfying shopping experience, just over 20km south of the metropolis. Corso Garibaldi is the principal shopping street, with beautifully dressed windows inviting you to browse within. It may not have the glitz of Milan's Galleria Vittorio Emmanuel II but it has its fair share of designer labels, as well as smaller independent retailers selling everything from toys to handmade shoes.
………………………………………
Walking tours
+39 3451 228 130
www.theoriginalhistorywalks.org
The Walking Tours of Pavia are a perfect way to get to know the city. Impeccable research and intelligent delivery brings the history of this fascinating place to life – the guides clearly love their city and know every inch of it. Tours conducted in English and Italian, other languages available on request. Contact them via the website for availability and prices or email them on ilmondodite.s@gmail.com.

………………………………………
Orto Botanico
Via S. Epifanio, 14
+39 382 984 848
The Botanic Gardens are another part of the extensive university in Pavia, situated in the east of the city. For hundreds of years the gardens have been a base from which to study the medicinal properties of plants and the science of Botany. Relax with a wander through arches twined with climbing roses, or admire the exotic collection of tropical plant species. Free entry, regular guided tours. Closed weekends.
………………………………………
Chiesa San Michele Maggiore
Piazza San Michele
Some parts of this beautiful stone-built church date back to the 9th century. Famed for being the location where the coronation of Italian kings took place in years gone by, it is undoubtedly a building of historical importance and also houses some beautiful artworks from the 12th century onwards.
………………………………………
Certosa di Pavia
Via Del Monumento, 4
+39 0382 925 613
Pavia's Charterhouse was a Carthusian monastery, a famous landmark of Renaissance architecture with a stunning façade. It is located a few kilometres outside of the city so offers an opportunity to see a bit of Pavia's rural surroundings, which are charming in themselves. It is an impressive complex housing a vast collection of artistic treasures.
………………………………………
WHERE TO STAY
Antica Torre Viscontea
Via Italia 61 n. 13,
San Genesio ed Uniti
+39 382 580 452
Parts of this historic hotel date back to the 14th century. The building retains an atmosphere of Gothic castle, with enormous fireplaces and stone staircases. It is also extremely comfortable as modern conveniences have been added during renovation, such as the multi-jet spa showers. It is not central in Pavia, but is an easy car or bus ride from the centre.
Double room from €115
………………………………………
The Alle Cinque B&B
Strada Ca' della Terra n. 55-57
+39 382 579 341
Around 4km northwest from the centre, this architectural gem is the perfect place to relax. Owned by a working artist, aesthetic appeal is at the heart of the hotel, together with a friendly atmosphere. This is a small hotel with individually-styled apartments, together with a municipal billiards room and pretty garden where guests can enjoy a cup of tea and some tranquillity.
Double room from €80
………………………………………
Guest House Maiocchi
Viale Golgi 42
+39 3355 311 527
A very stylish, contemporary guesthouse providing comfortable accommodation and modern amenities within a 20-minute walk of the city centre. The aim of the owners was to create a simple, chic and comfortable place to stay within easy reach of the centre. Their sister hotel (Lara Maiocchi) is in the rural north of Pavia, with a B&B at the centre of riding stables.
Double room from €80
………………………………………
Cascina Scova
Via Vallone, 18
+39 382 413 604
This hotel is in beautifully landscaped grounds, with an outdoor pool and a wellness centre. The modern building is light and airy and uses solar panels to generate green electricity for the complex. Double room from €165
………………………………………
Hotel Aurora
Viale Vittorio Emanuele 25
+39 3822 3664
A central, budget hotel very near Pavia's railway station. This is a great option if you are arriving by public transport as it is so close to the main transport links (and the hotel does not have any allocated parking). Discounts for early booking.
Double room from €40
………………………………………
WHERE TO EAT
Il Cupolone Hostaria
Via Cardinal Riboldi, 2
+39 382 303 519
A cosy restaurant with fantastic, abundant food and an incredible wine cellar. Platters of local meats, cheeses, pickles and honey are the best way to start your meal, with ceramic bowls of Bonarda Frizzante to complement the delightful flavours. Don't miss the dessert – the chocolate crostata is divine. Closed Monday and Tuesday each week. Meal for two around €80.
Price code l€ l€ l€
………………………………………
Osteria della Malora
Via Milazzo, 79
+39 3823 4302
This family-run restaurant is a popular place to eat in Borgo Ticino, the district across the river from the city. The pasta dishes are delicious and the chef will adapt the menu to provide you with exactly what you want. Closed Sunday and Monday.
Price code l€ l€
………………………………………
Loft 10
Piazza Cavagneria, 10
+39 382 538 236
Enjoy an aperitif or a bite to eat at this quirky bar where they offer fantastic cocktails and delicious pastries. They regularly have live jazz bands playing, adding to the relaxed ambience of the venue. It is attached to the bookshop Il Delfino, allowing you to do a spot of book-buying after your lunch. Lunch menu sits at around €10 per person, cocktails from €5.
Price code l€
………………………………………
Il Brigantino
12/14, Via Teodolinda
+39 382 539 455
This atmospheric pub/restaurant has a fantastic range of speciality beers and Flemish-style food, specialising in meat and fish dishes. Staff here are extremely knowledgeable in the finer points of the brewing process and will recommend particular beers to complement your meal – a quite unusual expertise for Italy. A meal for two will cost you around €55.
Price code l€ l€ l€
………………………………………
Locanda del Carmine
Piazza del Carmine, 7
+39 3822 9647
A pretty, traditional restaurant which prides itself on beautifully presented food made from fresh, local ingredients. A good wine list makes it a wise choice for a special meal during your holiday. They also have a special gluten-free menu. Booking in advance is recommended.
Price code l€ l€ l€
Tags:
Holidays
,
Pavia
,
Tours
,
Travel