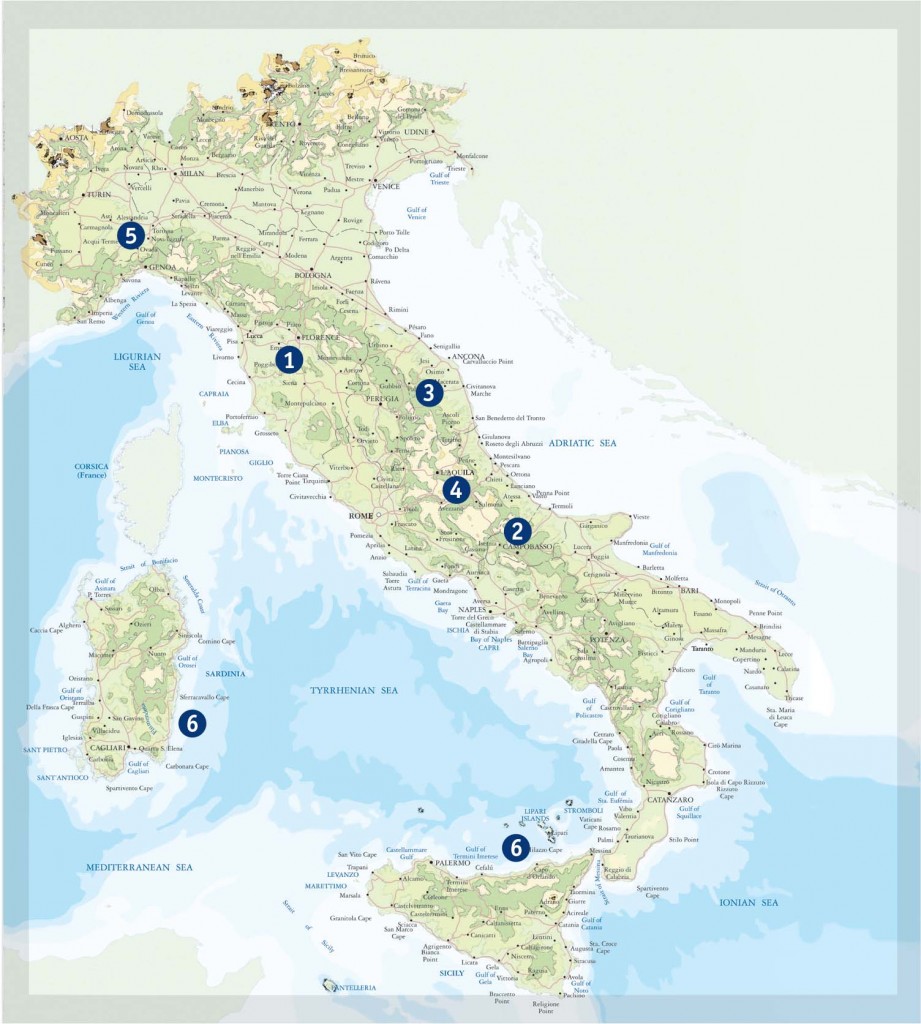 Introduction
Restorations in Italy can often take longer than you thought and cost more than you budgeted for – it is simply the nature of Italian laws and working practices. But with that in mind, Italy does provide excellent property renovation potential. The piano casa, introduced in 2009, allows property owners to enlarge their homes by a specific percentage, with a larger allowance if you embark on a complete rebuild, use environmentally friendly materials or meet energy efficiency requirements. However, each region has its own variations of the piano casa, so it's vital you look into the local planning laws before doing anything else.
1. Tuscany and Umbria
Because of its popularity, prices in Tuscany and neighbouring Umbria are higher then elsewhere – a situation that's exacerbated as the number of suitable properties continues to dwindle. Nowadays it's difficult to find typical farmhouses needing restoration, especially in the sought-after area between the provinces of Pisa, Siena and Florence, better known as Chianti – or 'Chiantishire' due to the number of wealthy Brits who have relocated there. However, there are still great restoration opportunities outside this area in places such as Lunigiana in the province of Massa e Carrara at the northern tip of Tuscany, and Garfagnana in the province of Lucca in the north. The terrain around Lunigiana and Garfagnana is more mountainous and hilly, so you won't find the typical Tuscan farmhouses of Chiantishire; instead, these houses are often built in stone with wood-beamed ceilings. Moving southeast, Umbria offers good value around Lake Trasimeno near the Tuscan border. The medieval hill-towns of Todi and Orvieto are particularly popular with foreign buyers and tumbledown homes in the surrounding countryside both start at roughly double Lake
2. Molise
Molise remains largely undiscovered by the foreign buyer, which creates a huge potential for property investments. Being the second smallest Italian region, after Valle d'Aosta, Molise has yet to be discovered by the Italians too, who are aware of its existence but quite often don't know very much about it and its beauties. Located on the eastern flank of Italy, with a short coastline on the Adriatic, Molise offers its visitors jaw-dropping views with high mountains, rounded hills and beautiful shores. But more importantly, Molise offers a property market completely undiscovered by non-local buyers. In fact, outside the main cities of Isernia and Campobasso, prices for restoration properties are very low indeed. Although larger and less isolated properties can readily command prices in the €150,000-€250,000 range, it's quite easy to find two-up, two-down townhouses to be restored for as little as €20,000, and similar country homes for €30,000-€35,000. The main downside of Molise is the lack of infrastructure and services. For instance, Molise hasn't got its own airport – the closest ones with flights to the UK are Pescara, Naples and Bari – and many roads need major improvements. Yet Molise has great potential and when buyers do start to discover this beautiful region, prices will inevitably go up, which will offer great returns to those who have invested early.
3. Le Marche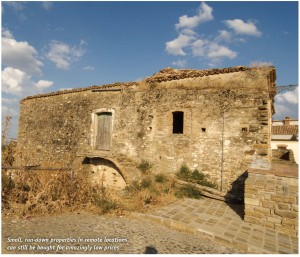 Described as 'Italy in one region', Le Marche enjoys a little bit of all of Italy's characteristics, which is why it has proven so popular with foreign buyers. Prices are still affordable, and old farmhouses to be restored can be found at €100,000-€150,000, especially in the southern part of the region, with higher prices for properties that possess sea views. However, as the cost of buying and restoring creeps up, many investors are now looking at more traditional houses, especially townhouses situated in the pretty hilltop villages and properties with roof terraces. Fortunately, there are styles and prices to suit all pockets. The main characteristic of homes in Le Marche is the light yellow brick in which they are built. As with anywhere else, if you want to restore a home with original features here, make sure you choose a restoration company with experience in doing this type of restoration, and always ask to be shown previous jobs the company
has done in that style.
4. Abruzzo
This region has always been considered one of the most interesting when it comes to restoration projects. It boasts a range of scenery, from snow-capped peaks in the west to golden beaches in the east. So buy a property in the hills and you'll have access to both ski and beach resorts. It also benefits from good infrastructure, with easy
access by road and air. There are
a great many restoration properties in Abruzzo, which becomes plainly obvious while you are driving through any road across this region, where country homes in need of restoration lie waiting in stunning surroundings. Properties here are similar to those in Le Marche, but prices are generally lower. Ruins nestling in the countryside start as low as €20,000, and there are plenty of sizeable houses and farmhouses to be found for less than €100,000.
5. Piedmont
Restoration properties in Piedmont are becoming more popular as the trend to restore a farmhouse with
a vineyard grows. Piedmont is famous worldwide for its prestigious wines such as Barolo, Barbaresco and Nebbiolo. Here the typical property to restore is a cascina, the local word for a farmhouse. Farmhouses in Piedmont are different from those that can be found in other regions (especially in central Italy), as they are usually lower (no more than two floors) and use not only the part of the building that was originally used as a dwelling, but also the parts that were used as a hayloft on the upper floor and a stable on the ground floor. This type of division of the building makes for very interesting restoration projects. Despite the popularity of the Langhe wine production area, prices are reasonable and a cascina to be restored – with no existing vineyard but enough land to plant one – start from as little as €90,000.
6. The Islands
Sardinia and Sicily are very different in character but both offer affordable options. Unspoilt Sardinia is a paradise with a low population and a gentle, respectful culture. It also benefits from having three international airports. Sardinia has many village and inland rural properties in need of restoration. You might spend €100,000 on a six-bedroom village home needing €20,000 of work. You can even find properties for four-digit sums inland or in the mountains. The areas around Alghero in the north, and the south coast, including Cagliari, are increasingly popular among foreign buyers. Sicily is the Mediterranean's most populous island, and its north coast and southeast corner are good places to invest. A village home will go for €40,000 and you'll spend the same restoring it. The south coast and northwest tip are the cheapest places. Just be warned: building work and bureaucracy move slowly on Sicily.