The Dolomites, situated in northeastern Italy, offer a wide range of exciting activities and breathtaking views…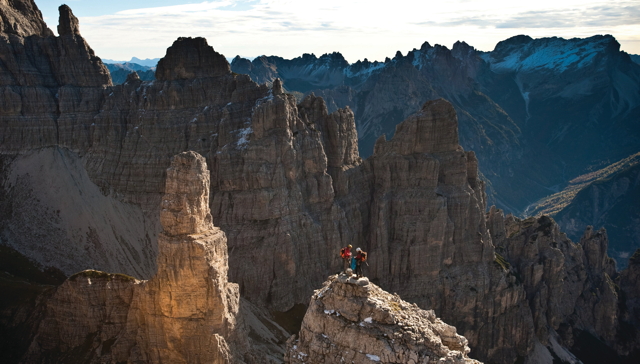 Spreading across the understated region of Friuli-Venezia Giulia you?ll find some of the most inspiring mountainous landscapes in the world, comprising a total of 18 peaks which rise to above 3,000m and cover almost 150,000 hectares. The varying formations of limestone in a relatively concentrated area makes this a truly unique place to visit.
Recognised as a world heritage site by UNESCO from 2009, the Dolomites are rapidly becoming a hotspot for adventurers hoping to discover idyllic natural surroundings. The area has easier hikes for families, too. In the winter months tourists flock to these mountains to ski a fraction of the 140km of piste on offer.
Other snowy activities include dog sledding and walks with the essential help of ciaspe, traditional snow shoes. In 1991 hikers discovered a skeleton in the Dolomites which was later found to be 5,000 years old. It was named ?tzi, better known by its alias The Ice Man. To avoid a similar fate you can explore the vertical walls, sheer cliffs, and beautiful valleys during the summer months.