The central Italian region of Abruzzo is bordered by Le Marche to the north, Lazio to the west and tiny Molise to the south…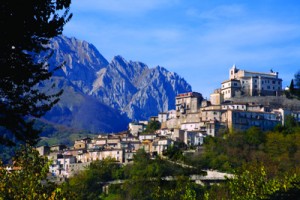 Its eastern side is taken up by a long sweep of Atlantic coastline, more than 100km long, and around a third of the region is made up of nature reserves and national parks, making it one of Italy's least populated (and most beautiful) regions. It also boasts a good deal of mountainous terrain, with the Apennines running right down the region from north to south.
If you're looking for an Italian base with an abundance of tranquil, natural beauty, punctuated by charming hill-towns (and blessed with an expansive coast), you won't go too far wrong in Abruzzo. The region is situated in the central Italian earthquake zone and is susceptible to tremors as a result.
The most recent earthquake to hit the region was in 2009 and, although much of the region remained unharmed, some areas – especially those near the epicentre – were badly damaged, including L'Aquila. The recovery process has been slow but now the region is ready to show off its charm to tourists and buyers once again and strongly deserves to be revisited. As with anywhere in Italy, when buying a home in Abruzzo the most important thing is to ensure that your home meets all the legal earthquake-proofing standards.
L'AQUILA & THE GRAN SASSO L'Aquila is the region's capital city, its name comes from the numerous freshwater springs that were found in this area. It is a small city, of around 70,000 inhabitants, which gained international publicity due to the earthquake that hit the area in 2009. The reconstruction process has been slow, partly because of the necessity of recreating the authentic feel of the city while reinforcing the damaged buildings with modern construction techniques to help prevent such a tragedy in the future.
Thanks to tireless effort the city and its surrounding areas have steadily been rebuilt and there isn't far to go for it to match up to its former condition. This part of the region is a steep and hilly, largely rural area, where the main agriculture industry is sheep farming. Its countryside remains popular for walkers in the summer and is a hub for skiers in the winter. As many new constructions have been designed to limit the possibility of damage from an earthquake now could be considered a time to invest in the area.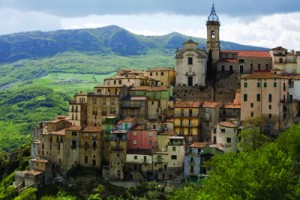 THE HINTERLAND The hill-towns of Abruzzo's hinterland are well within reach of both the mountains and the coast, and are popular with both Italian and foreign buyers for this very reason (alongside the fact that they are reasonably affordable and boast some wonderful views). You'll find some attractive towns here, although most are little-known by tourists, who prefer the lure of the more immediately appealing coastline. Roman remains reveal fascinating evidence of ancient occupation in many of Abruzzo's hinterland towns. Teramo is a modern town, but has a Roman theatre and a magnificent cathedral. Isolated for centuries due to its remote location, it is now more accessible thanks to the Gran Sasso tunnel and the A24 motorway link.
Further north, a few miles inland from the coast, the historic town of Chieti, with its famous cathedral of San Giustino, was an important Roman and medieval centre. It is located high in the hills, and is a pleasant provincial town offering stunning views of the Gran Sasso and Maiella mountain ranges. Pretty hill-town Loreto Aprutino is 15 miles from the bustle of Pescara, and is a tranquil place set among olive groves with a medieval castle, beautiful palaces, mansions and churches.
Yet further inland and further south is Sulmona, a small town with a charming medieval centre, although its origins go back beyond Roman times. This town makes a good base from which to explore the rest of the region and enjoys both pretty architecture and dramatically beautiful mountains on all sides.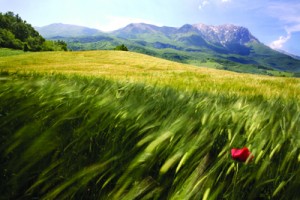 PESCARA & THE COAST There has been a good deal of investment in Abruzzo's coastline in recent years, so, as well as hosting the region's airport (a key destination for budget airline flights), Pescara is also a favourite holiday hot spot for Italians and for a growing number of foreign tourists. The beach is over 16km long, and you'll find a range of elegant boutiques and pleasant cafés in the bustling town.
Pescara is one of the region's most expensive areas, but there are many other family-friendly resorts and towns to choose from along the coastline, and the generally good motorway connections and excellent access to amenities ensure their accessibility to visitors all year.
Other towns to consider include Ortona, which has several pleasant beaches, and pretty Vasto, further south, which has carved a niche as a tourist centre, featuring Roman-era thermal baths, mosaics and an amphitheatre.