The hot climate of the heel of Italy is perfect for crafting rich, robust red wines. Paul Pettengale heads south to discover some of Puglia's finest…
The wines made from grapes grown in the far south of Italy in the region of Puglia were once widely denigrated, and with good reason. Most of what was made was done so by the tanker, hauled to elsewhere within Europe (notably France) and used to 'beef up' lower alcohol red wines in regions were low ambient temperatures failed to give grapes sufficient robustness. Of course, not all of the wines from Puglia could be tarred with the same brush. Local artisan producers were able to make a decent drop – they had to drink it themselves after all.
However, now the situation is very different. Producers have cottoned on to the fact that there's a lot more money to be made from producing top quality wine that people want to drink, rather than blend. As the international wine drinking community has grown and diversified, readily trying wines from beyond traditional boundaries, the Puglian grape-growing populace has got its act together, reducing yields massively and producing wines that can now be considered world class. Thankfully though, the prices of Puglia's best wines are yet to fully catch up with the marked improvements in quality. So for now, at least, there are plenty of bargains to be found. Here we taste seven wines that we consider to be among the best that Puglia has to offer.
Italia! discovery of the month
Duca di Aragona 2006, Francesco Candido
From Great Western Wine
www.greatwesternwine.co.uk
Price £20.00
This is, without a shadow of a doubt, one the very best wines from Puglia to bless our palates. Made using the native Negroamaro grape variety, it's a delicious arrangement of complex flavours – a supremely balanced wine that is both satisfying on the nose and in the mouth (and, for that matter, on the finish).
Giacomo and Sandro Candido obviously know precisely how to get every last drop of flavour out of the grapes they vinify, helped by the revered winemaker Donato Lanati. With aromas of coffee, chocolate and cigar smoke this wine is intoxicating enough before you take your first sip. But when you do you're rewarded with a myriad of intense fruit and bramble flavours. Blackberries, cherries, raspberries and hawthorn integrate symbiotically, backed up by warmly spiced undertones and a long, lingering tobacco and bitter chocolate finish.
This really is about as good as it gets from Negroamaro, and it works well with all manner of roasted red meat cuts, especially lamb.
………………………………………….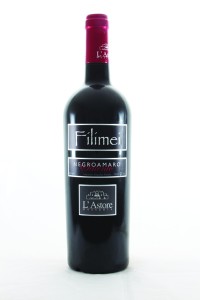 Negroamaro Rosso 'Filimei' 2010, L'Astore Masseria
From Berry Bros. & Rudd
www.bbr.com
£14.95
The Negroamaro grape variety makes for some wonderfully soft, rounded wines – especially when, as is the case with this example – it is kept away from oak and matured in stainless steel. Doing so maintains the freshness of the dark cherry and raspberry fruit while allowing the wine to relax and soften prior to bottling. It's light to medium-bodied and works well with all manner of foods.
Great with…
A plate of mature cheeses, roasted red meats or a nice, juicy steak.
 ………………………………………….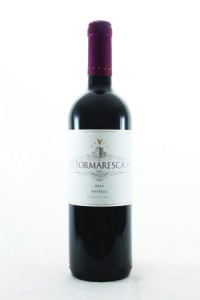 Néprica 2011, Tormaresca
From Berkmann Wine Cellars
www.berkmann.co.uk
£11.99
Two local grape varieties – Primitivo and Negroamaro – combine with a foreign variety (in the shape of Cabernet Sauvignon) to produce this seductively well-rounded wine. There's a lot of fruit; blackberries, cherries and bramble, and a particularly fine finish that's almost completely devoid of intrusive tannins. It's smooth, well structured and fantastic value for money. It also partners food well, making this wine a pleasing all-rounder for your wine rack.
Great with…
Slow roasted shoulder of lamb or a rich, meaty casserole.
 ………………………………………….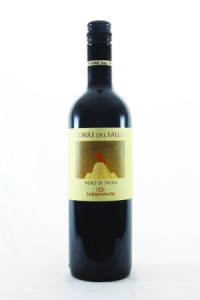 Nero do Troia 2010, Torre del Falco 
From Waitrose
www.waitrose.co.uk
£7.99
Proving that great wines can be bought at bargain prices, this red from Waitrose represents fantastic value for money. It's all there: rich, warm and refined with lots of dark cherry fruit and delicious softened tannins that really bring home the hot Puglian sun. Enjoy it on its own or with a wide variety of foods (Waitrose recommends grilled sardines, in fact). We suggest you drink it now – it's not really a wine to keep, though it will last if need be.
Great with…
Lamb chops, roasted pork or even strong, oily fish cooked with rosemary.
………………………………………….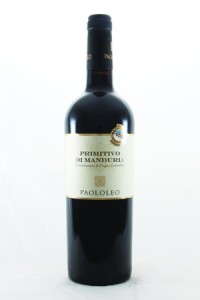 Primitivo di Manduria 2010, Paololeo
From Waitrose
www.waitrose.co.uk
£10.99
Primitivo absolutely thrives in the hot sun of Italy's south. Native to Puglia, it's a delightful grape variety that can be used to make light, easy-drinking tipples right the way through the wine spectrum to big, bold heavy-hitters. This wine sits in the latter category. It's gutsy with plenty of character and a bounty of ripe berry fruits and a dollop of spice. It has a lovely, long finish with just enough tannin to give the wine a decent backbone.
Great with…
A bowl of pasta with a rich meat ragù – duck perhaps, or even game.
………………………………………….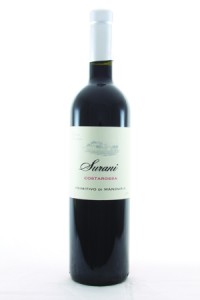 Primitivo di Manduria 2011, Surani Costarossa
From Majestic Wine
www.majestic.co.uk
£9.95
This is a beefy, powerful example of just what the Primitivo grape variety can do, though don't think it's overbearing. The grape's natural smoothness makes for a very easy-drinking wine. It features dried forest fruits and enough spice to make it interesting, with a powerful, silken finish. And the best news? Buy two bottles and Majestic will charge you just £7.99 a pop, which makes this wine a bargain.
Great with…
A fat-rich roast cut of beef such as fore rib or wing rib with the trimmings.
………………………………………….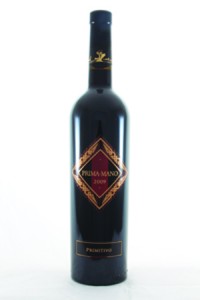 Primitivo 2009, Prima Mano
From Liberty Wines
www.libertywine.co.uk
£14.99
The couple behind this wine – and the A Mano label – pay top prices for what they consider to be among the very best grapes in the main Primitivo-growing zone in the hills around Taranto. From vines as old as 100 years, the grapes they use transpire into a very fine wine indeed. Raspberries, cherries and blackberry aromas make way to a smooth, velvety texture and a warming, lingering finish. And for just £15 this wine represents extremely good value for money.
Great with…
Bolognese and other meaty sauces, or sausages with red onion gravy.
 ………………………………………….
All White in the Bright
The intense, hot sun of Puglia favours red grape varieties especially, though there are some white grapes that do well under the conditions that the region offers. Fiano is the one to watch; better known as a Calabrian (and Sicilian) grape variety, it's starting to be planted in Puglia with great success. It's a variety that doesn't mind the heat and favours vineyards close to the sea where cooling breezes prevent it from ripening too quickly. Bombino is a local variant of Trebbiano and is the most widely planted of the white grape varieties, though it's not all that popular outside of Puglia and it's therefore rare to find wines made from it outside of the region.