Take a look at the latest Italian products that have caught our eye this month…

If you're looking for a crisp summer sparkler to encourage the balmier days ahead, look no further than this delicious new wine from Planeta. This Sicilian producer has brought us this Brut Metodo Classico just in time for the warmer weather (we hope) – and although the price reaches £22.50 a bottle, it's more than worth it for this highly quaffable sparkling white. Pair it with fresh seafood dishes and cheese. Order a case or bottle from Great Western Wine (www.greatwesternwine.co.uk).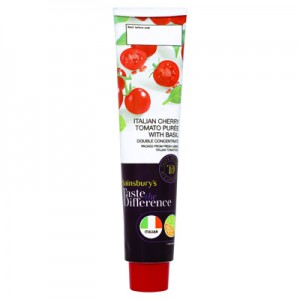 It's always handy to have some tomato purée lurking at the back of the cupboard – if only for those last minute bolognese sauces at the end of the month. Now Sainsbury's have launched this new own-brand with a difference: it's a bit posher, and comes in a range of infusions including chilli, garlic and basil. Rest assured the tomatoes themselves are of Italian origin (always the best flavour, in our opinion) and the price is easily affordable at 69p to 99p. A great way to add fresh flavours to your favourite Italian dishes.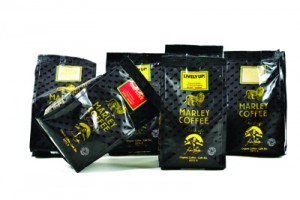 Take a sip from this new range of Marley Coffee to experience a rich and complex flavour, with a caffeine strength that would make any Italian proud. Taken from the legacy of Bob Marley (who apparently had always wanted to return to farming after his musical career), son Rohan has done a fine job in creating this series of delicious blends – from espresso to medium roast. They all have Marley-themed names, of course, from 'Buffalo Soldier' and 'Lively Up' to 'One Love'. Look out for these on sale in supermarkets across the UK (£7.99/227g) or visit www.marleycoffee.co.uk to learn more about the range.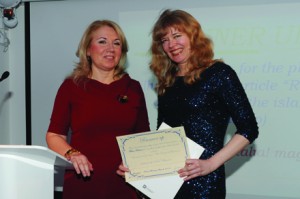 Italian Tourist Board Travel Writing Awards
Italia! magazine was proud of our very own Fleur Kinson (pictured right with Stefania Gatta on left) at the Tourist Board awards this year, as she scooped a runner-up prize for best photography as part of a travel article. 'Rainbow on the Water', an article about vibrant Burano in Venice, was published by Italia! magazine back in issue 88 (March 2012). We loved her colourful images at the time, and knew they deserved an award!
The winning place went to photographer Jan Fuscoe for her article 'One Day in Modena' which was published by Bologna for Connoisseurs. Other award-winners included the inimitable Mary Beard, who won for best article published in a newspaper, Lisa Gerard-Sharp who wrote 'The New Sicilian' for National Geographic Traveller magazine and Andrew Duncan who snapped up best travel guide for his Walker's Tuscany in a Box. The best overall newspaper or magazine category was won by the Independent group for their travel supplement pages. Guests were treated to plenty of Nino Franco Prosecco, who sponsored the evening, and were given exclusive goodie bags that included a bottle of their own to take home, along with some delicious Ferrero Rocher chocolates.
Tags:
blog