These are our pick of the very best quality and value Italian set lunch menus from restaurants in the capital…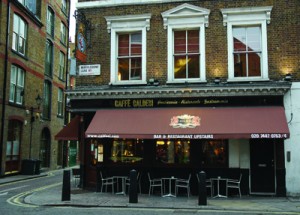 Nestled in a picturesque street in Marylebone you find the Caldesi cookery school and restaurant, the heart of the empire for Tuscan chef Giancarlo Caldesi.
Lunch upstairs costs £15.50 for two or £19.50 for three courses, with wines from £19.50 a bottle.
The walls are peppered with windows showing cosy views and mementos from Giancarlo's homeland.
The menu has a Tuscan bias, but includes dishes from across the country.
His signature tiramisu was a highlight worth saving room for pudding! www.caldesi.com.
Cooking with the fiery flavour of Calabria, you'll find Francesco Mazzei at L'Anima in Snowden Street, Shoreditch. The fact that it is tucked away must be why it's not better known, as the food is incredible. Francesco has sourced his house wine from Calabria which lets him keep prices low and quality high – just £22 for a delicious bottle of red or white from Feudo dei Baroni. The set lunch is £22.50 for two or £24.50 for three courses, with artisan bread and pizza aperitivos. We can't recommend it enough. www.lanima.co.uk.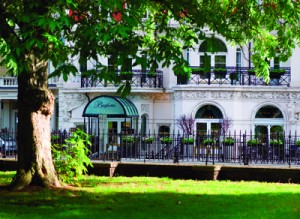 With the sun finally shining in London, the gorgeous Bellavista terrace at the Baglioni Hotel really comes into its own with one of the nicest al fresco locations in the city.
At lunch you can enjoy two courses for £18 or three for £22.50, with modern Italian gastronomy that fills the restaurant with Italians, just across the road from Hyde Park.
The house white is a very pleasant Cantine Tollo, Madregale Chardonnay for £24 a bottle that is perfect for savouring slowly on the sun- dappled terrace. www.baglionihotels.com.
Tags:
blog
,
food