Keep active this January by taking part in an array of Italian events ? from skiing and boat racing to religious and jazz festivals, plus the iconic fashion show in Milan which showcases the best new international designers?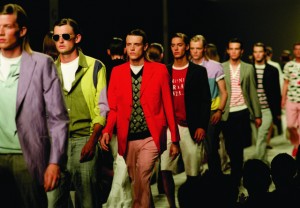 Umbria Winter Jazz Festival
25 December – 1 January
Orvieto, Umbria
The prestigious summer festival comes alive again for the colder months ? featuring live performances from some of the best jazz musicians in the world. This year will see a special concert for New Year?s Day in Orvieto.
………………………………….
Capri Hollywood Film Festival
27 December – 2 January
Capri, Campania
Celebrating the silver screen every year is this star-studded event on the island of Capri. You can expect movie premieres, talks, awards and more from the movers and shakers of the film industry ? all within beautiful Italian surroundings.
………………………………….
Nativity in the Lake
21 December – 6 January
Peschiera, Lake Garda
See this unusual aquatic nativity scene made from sculpted metal and reflective paint. At night, you can walk through the streets of Peschiera del Garda and catch this underwater scene from the bridge of San Giovanni.
………………………………….
Befana Regatta
6 January
Venice, Veneto
Following the Italian myth of La Befana ?
a good witch who delivers sweets to well-behaved children and coal to bad ones ? is this Venetian boat race that takes place on the Grand Canal. Men dress up as La Befana and row along the canal. It?s quite a spectacle, and particularly fun for children to watch.
………………………………….
La Ciaspolada
6 January
Non Valley, Trentino, Alto Adige
This race takes its name from the ciaspole (snowshoes) worn by participants. Competitors from America, Eastern Europe, Africa and beyond battle it out on the snow of the Non Valley. Professional athletes as well as children can enjoy the leisurely race with snowshoes made by local artisans.
………………………………….
Milan Fashion Week
12-15 January
Milan, Lombardy
Get to grips with men?s fashion in this essential week of events in Milan. Held annually, the freshest ideas from Italian and international designers take centre stage, alongside industry talks and plenty of shopping opportunities. A great way to absorb the buzz of cutting-edge Milan.
………………………………….
Bonfire for Saint Anthony
16 January
Dorgali, Sardinia
In the Sardinian town of Dorgali a massive bonfire is lit to honour Saint Anthony. Rituals are performed around the fire, which burns throughout the night, bringing good luck. Breads, traditional dishes and Cannonau wine are distributed to participants.
………………………………….
Roma Sposa
17-21 January
Rome, Lazio
This national wedding show has everything you need to get ready for your big day ? with groom outfits, bridal gowns, accessories and more. A glittering event held at the Fiera di Roma exhibition centre.
………………………………….
Alpine Skiing World Cup
19-20 January
Cortina d?Ampezzo, Veneto
To catch some of the action at this year?s FIS Alpine World Cup, head to the Dolomites in Cortina d?Ampezzo to witness the women?s race. It?s the most high-flying ski competition around, so you can expect world-class athletes.
………………………………….
Feast of San Sebastiano
20 January
Throughout Sicily
Across the island you?ll find celebrations of this Saint?s day, with feasts and concerts in many towns. In Mistretta, for example, they parade a large statue through the town centre; in Acireale, you can see a colourful procession of local people singing hymns.
………………………………….
Il Palio Di Sant?Antonio Abate
20 January

Buti, Tuscany
This town, not far from Pisa, is the location for a traditional palio (Italian horse race) on the first Sunday after 17 January. Festivities begin with a procession of people wearing the colours of their neighbourhood. Then, in the afternoon, the locals compete in a fast-paced race through the streets.
………………………………….
Winter Marathon
24-27 January
Aosta, Valle d?Aosta
A legendary winter event in the region, this marathon sees antique cars take to the road in typical January driving conditions to risk their lives in the Dolomites. The course, spread over a daunting 500km, starts and finishes in Madonna di Campiglio. Competitors are likely to encounter slippery roads, snow and ice along the way.