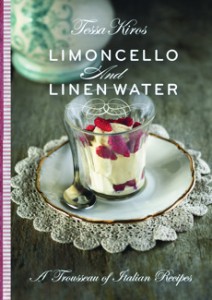 Limoncello and Linen Water
by Tessa Kiros, Murdoch Books, ?25 (hardback)
This elegant collection of recipes is a must-have for those who love to throw a dinner party with the wow factor. Unashamedly feminine, it pays tribute to Tessa?s chosen home of Italy through page after page of rustic cooking, with old-fashioned sauces and deliciously appealing desserts. There are over a hundred recipes in total, making it easy to piece together an impressive menu for friends and family. As well as being rather impactful on the plate, these are practical recipes that can keep you warm in the winter and fancy-free in the summer ? all inspired by Tessa?s move abroad and life with her Italian husband, Giovanni. We liked these recipes so much, we?ve got a sneak preview for you over on page 68 ? indulge in chicken breast pie with porcini and sage or luxurious potato and truffle purses. To round it all off, try the stylish rose biscuits (pictured below) that are bound to impress your dinner guests.
Slim Aarons: La Dolce Vita
Abrams, ?55 (hardback)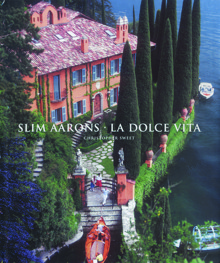 An influential photographer of celebrities and high society, Slim Aarons travelled widely in his lifetime but was always fond of Italy. Here, in the fourth volume of his work published by Abrams, his life-long passion is documented through his prolific photojournalism career. The collection is very portrait heavy, as he was always most inspired by following the lives of beautiful people. Indeed, he famously said he liked to photograph ?attractive people who were doing attractive things in attractive places?. But, more than that, this comprehensive collection spans the history of Italy ? with snapshots of Mussolini?s daughter among admirers, writer Gore Vidal in Ravello and famous Italian songstress Caprice Chantal on (suitably enough) the island of Capri. Reproduced in generously vibrant colour, the book is laid out geographically so you can waltz through Sardinia, around Lake Como and wind up at the Amalfi Coast. A passionate and fascinating delve into Italy?s high-society.
Gennaro: Let?s Cook Italian
by Gennaro Contaldo, Pavilion, ?20 (hardback)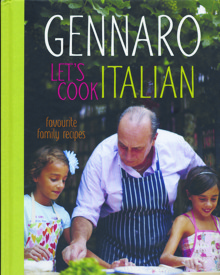 This hero of Italian cooking has released another collection of essential recipes for those wishing to imitate the Amalfi family dinner table. Most ideas are simple enough to cook, and have the added bonus of teaching you the important techniques (gnocchi, pasta and risotto from scratch, for example) alongside being rather entertaining to read. As the chef who inspired Jamie Oliver to pick up a wooden spoon, you can expect fun and family-friendly recipes that are heavy on the vegetables and easy on the washing up. Plus, the whole book is scattered with pictures of his smiling family ? blissfully stuffing their faces with antipasti, ravioli or some kind of delicious pizza ? which only serves to inspire you more, really. We enjoyed trying out his pasta e lenticchie (pasta with lentils) for a healthy, fibre-boosting mid-week meal, but more tempting was the traditional porchetta (stuffed rolled pork belly) which we couldn?t quite stretch to, time-wise, but will be putting on our wish list. A colourful, well produced book full of fun ideas.

Fodor?s Rome
Fodor?s Travel, ?14.99 (paperback)
This is the recently updated ninth edition of the classic Travel Intelligence series from Fodor?s. It boasts a comprehensive guide to the art, architecture, history and culture of the Eternal City ? with the usual restaurant and hotel suggestions, but with a selective twist. Expertly written, it has a well-honed style and an array of insight. For the discerning traveller, it makes a really great companion.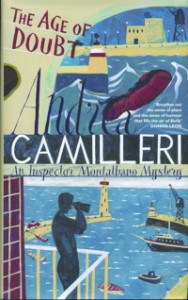 The Age of Doubt: An Inspector Montalbano Mystery
by Andrea Camilleri, Penguin, ?16.99
This ever-popular series of detective books by Italian author Andrea Camilleri continues, and this time Inspector Montalbano is all at sea. Heading to Vag?ta harbour, he uncovers a badly disfigured body floating in the water. As he unravels the mystery around those who live on a yacht, his cunning is put to the test. An excellent mystery, told with pace and panache.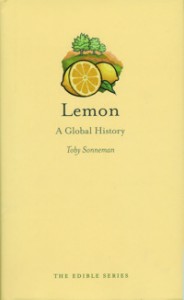 Lemon: A Global History
by Toby Sonneman, Reaktion Books ?9.99 (hardback)
I know it looks as though we?ve gone utterly lemon crazy this month, but in fairness this lovely little book is more of an historical account. Along the way, you can expect snippets of recipe inspiration, facts and anecdotes ? and even a guide to making your own ?? ?home-made lemon shampoo. A simple but comprehensive tome, perfect for any lemon-lovers you might know.