This month we review a brand new guide from Lonely Planet, unlock the secrets of the Roman Empire, learn how to cook with Katie Caldesi and much more in our latest Italian book releases?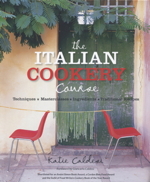 The Italian Cookery Course?
by Katie Caldesi, Kyle Books, ?19.99 (paperback)
Review: This is a cookbook that does exactly what it says on the tin ? a thick collection of recipes interspersed with tips, it aims to give you a complete overview of la cucina italiana. And we think it rather achieves that goal. Of course, chef and cookery school owner Katie Caldesi should certainly know what she?s doing, with her established London restaurant and 12 years of experience already under her belt. Within these pages you?ll find authentic breads, advice on Italian antipasti, essential pasta dishes and more adventurous main courses, plus a tempting array of dolci. Many of the skill-based recipes show the process with step-by-step pictures, making it ideal for kitchen novices or professionals seeking to perfect their technique ? for example, how to fillet a fish or cook an octopus. It?s also full of mouth-watering photography ? ?a brilliant resource for the dedicated Italian cook.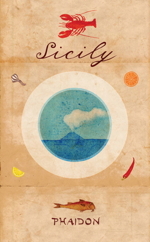 Sicily ?
Published by Phaidon, ?24.95 (hardback)?
Review: The Silver Spoon kitchen has just released this stunning cookbook containing more than 50 recipes from the much-loved tables of Sicily. Accompanied by evocative images of the island?s diverse landscape and detailing the ways in which the history, produce and people have influenced the dishes we find in the region today, this is far more than just a collection of recipes. The unique blend of Arabic and Mediterranean culture in Sicilian life has played an important role in setting apart the island?s cuisine from the mainland of Italy. Not to worry if you lack confidence in the kitchen (or skill, perhaps) as the book is suitable for cooks of all abilities. We suggest getting started with delicious ? if a little unhealthy ? scuma fritta, or spaghetti fritters. A well designed book full of inspiration and ideas.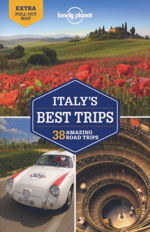 Italy?s Best Trips?
Published by Lonely Planet, ?15.99 (paperback)
Review: A brand new guide from Lonely Planet, this book on road trips is invaluable for those who love a driving holiday. With detailed (but flexible ? that?s the beauty of a road trip, after all) itineraries across Italy, you can pick and choose which part of the journey you want to take. It also handily links up each chapter with other parts of the book, so you can make your trip as long or short as you like. It?s easy to understand, too, with well-researched destinations and updated road information ? so, unlike using an out-of-date map to navigate your way across Italy, you shouldn?t encounter any last minute surprises. Fully illustrated, with maps, restaurant reviews and cultural highlights, we think this is one of the best guides of its kind on the travel shelves.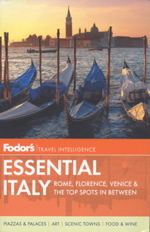 Essential Italy
Fodor?s, ?21.99 (paperback)
Review: New this year, Fodor?s brings to you this updated guidebook for Italy. Aimed at the more astute traveller, Essential Italy contains information from a variety of local experts who sift through every recommendation to ensure you have all the necessary assistance to help you enjoy your trip to the fullest. Contains colour photos and maps as well as a host of valuable tips on when to go and ways to save.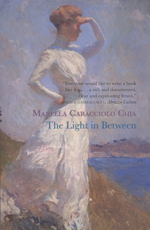 The Light In Between
Marella Caracciolo Chia, Pushkin Press, ?9.99 (paperback)
Review: We are still working through the back catalogue of Pushkin Press, and thought this gem by Rome-based writer Marella Caracciolo Chia deserved a mention. Published in 2010, The Light in Between tells the true story of a love affair between artist Umberto Boccioni and Princess Vittoria Colonna in 1916. ?Their real-life love letters have been turned into this captivating biography.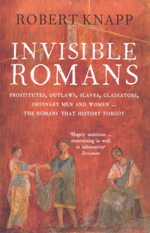 Invisible Romans
by Robert Knapp, Profile Books, ?9.99
Review: In this fascinating study, Robert Knapp reveals the lives of ordinary people in the ancient Roman world. From the stories of housewives and prostitutes through to gladiators and slaves, we are given an insight into how everyday Romans sought to survive and prosper in the midst of one of the most revered periods of history. It?s written by a highly respected expert on the subject, full of insight and humour.