We review a book on learning how to make authentic Italian fodder, a new pasta cookbook by Gino D'Acampo and two new releases from young fiction writers…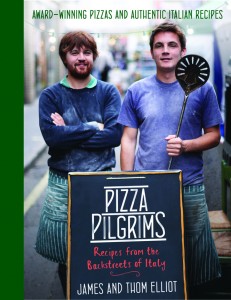 Pizza Pilgrims: Recipes from the Backstreets of Italy
by James and Thom Elliot, HarperCollins, £20 (hardback)
This is the story of James and Thom Elliot, two brothers who transformed a pipe dream into reality.
Their idea was simple: to find the very best food Italy has to offer and bring it back to the busy streets of Soho, London.
They quit their day jobs and went off on a learning adventure, travelling around 2,500km of Italy in a three-wheeler van and meeting food producers, top chefs and passionate local cooks along the way. Since then they have used their newly found skills to feed hordes of hungry people on the street, at festivals and parties, as well as garnering five-star reviews for their food.
This book follows them on their amazing journey and contains some of the recipes they managed to uncover including, of course, how to make the very best pizzas. James and Thom's enthusiasm for Italian food is infectious and this is a cookbook to inspire and have fun with.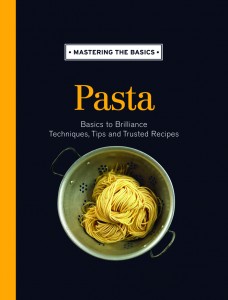 Mastering The Basics: Pasta
Published by Murdoch Books, £14.99 (hardback)
The latest installment of this series provides you with all you need to know about cooking with pasta.
The book is packed full of trusted recipes, step-by-step techniques and invaluable expert tips to help you learn how to create pasta dishes ranging from the simple to the divine.
If you're a cooking novice there is no reason to fear as the opening section contains essential information such as which equipment is key, what different types of pasta there are, and how to prepare it yourself from scratch.
The recipes are split into three sections: classics, weeknights and weekends. A great resource for home cooks.
A Life Apart
by Mariapia Veladiano, Maclehose Press, £12 (paperback)

A Life Apart was published after winning the Premio Calvino, a prize for unpublished writers, and later went on to be shortlisted for the most prestigious Italian literary prize, the Premio Strega.
These accolades build it up to be something of a modern classic and, written by an up-and-coming female Italian writer, we have to agree. The story is both tragic and inspiring as it tells the story of Rebecca, a girl whose ugly appearance drove her mother to keep her indoors.
Rebecca soon strives to prove that inner beauty can outshine any other, and develops an incredible musical talent. Yes, it's the tale of an ugly duckling transformed into a swan – but eloquently written, with poise and a satisfyingly modern twist.
A real gem for fans of translated fiction, with Italian culture weaved effortlessly into the storyline. It has been translated into English by Cristina Viti.
by Andrea Bajani, Maclehose Press, £15.99 (paperback)
Pietro is struggling to come to terms with Sara leaving him as a result of the couple's inability to conceive. Things get worse as Sara soon confesses she is pregnant from a casual encounter with another man. Out of the blue arrives Olmo, an old man who offers Pietro the chance of a new beginning. A sensitive and modern tale by a talented young Italian writer.
by Margie Miklas, £7.49 (paperback)
After visiting Italy for the first time, Margie longed to return. She learnt the language, planned her itinerary and plucked up the courage to go on a solo trip that would take her to almost every region of the country. Over the course of three months she travelled to over fifty towns, immersing herself in Italian culture. This is the story of her adventure.
by Gino D'Acampo, Kyle Books, £15.99
Gino D'Acampo has published this vibrant new cookbook with 100 exciting pasta recipes for you to replicate at home. Among them, you'll find new twists on traditional recipes such as lasagne con pesto, and some Italian classics including carbonara, ragù and penne all' arrabbiata. The beauty of these dishes is the simplicity and speed with which they can be put together, allowing you to dive straight in.