This month we review a revamped book on Herculaneum ahead of a new exhibition at the British Museum, plunge into a Venetian mystery and indulge in sweet delights in our latest round up of Italian books?
by Gaitri Pagrach-Chandra, Pavilion, ?25 (hardback)
For those with a sweet tooth, books like this are truly irresistible. Between the multitude of recipes you?ll find a smattering of personal anecdotes from the author, making it a warm, characterful and altogether more imaginative read. With recipes from around the world (and a generous helping of dolce from Italy, of course) you?ll learn how to make everything from brownies and brittles to caramels and chocolates, with all manner of tarts, shortbreads and truffles in between.

by Andrew Wallace-Hadrill, Frances Lincoln, ?25 (paperback)
Recently released in a less cumbersome paperback format, this is a fantastic book for those with a general interest in the subject of Herculaneum and Pompeii. It has been newly updated in terms of the excavation process and the photography is spectacular ? from rolling vistas and colourful mosaics to close-ups of archeological discoveries. There?s also a fold-out map of the Herculaneum site at the back. Author Andrew Wallace-Hadrill has copious credentials that make him an authority on this subject ? he teaches at Cambridge and has written on Pompeii before ? making it pretty hard to beat in this area. A major exhibition on Herculaneum and Pompeii will be opening at the British Museum in March 2013, making this a timely publication and extremely useful guide to read beforehand.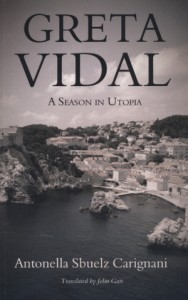 Greta Vidal: A Season in Utopia

by Antonella Sbuelz Carignani (translated by John Gatt), Troubador, ?8.99 (paperback)

This well-written historical novel chronicles reactions to the Great War in Italy alongside the story of the main character, Greta, as she embarks on a journey of self-discovery. Beginning in the winter of 1919, Greta is just 18 years old when she is confronted by the horrors of war. Reacting humanely to the incomprehensible violence, she then falls in love with a pilot who has suffered in the four years previous. The ensuing story is full of pinpointing references to political figures ? such as Mussolini and Pietro Badoglio ? set against important Italian places, making the story both relevant and real. A gripping read in a continuing series of translated Italian fiction by Troubador Publishing.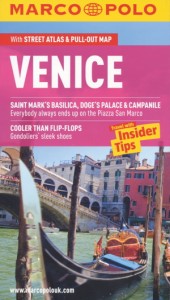 Venice Guide and Map
Macro Polo, ?5.99 (paperback)
We?ve not featured these great little books by Marco Polo before, so thought it was high time we fixed that. Colourful, insightful and honest, for the price they are excellent value. A well-scaled map fits neatly into a plastic compartment at the back, which is just the kind of practical thinking we like. There are lots of insider tips, too, helping you confidently stray from the tourist traps.
Wallpaper City Guide: Rome
Phaidon, ?5.95 (paperback)
This is a new edition of the popular compact guide from Phaidon and features specialist insights into restaurants, hotels and activities throughout the city. With precise information and considered recommendations, the Wallpaper guides make excellent companions for business trips or smaller breaks. They are also well illustrated and offer good coverage of cultural sights in Rome.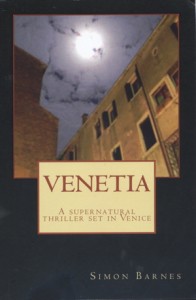 Venetia: A Supernatural Thriller Set in Venice
by Simon Barnes, ?7.99 (paperback) or ?3.08 (Kindle e-book)
You can follow a mysterious story of intrigue and suspense through the atmospheric streets of Venice in this new novel by Simon Barnes. Well-researched and written with a strong sense of pace, this is a self-published novel and clearly a labour of love.
Available to order from Amazon or www.venetiamantell.com