This month we review hefty cookbooks, handy guidebooks and thought-provoking fiction. Read on for our highlights from the world of Italian books this month…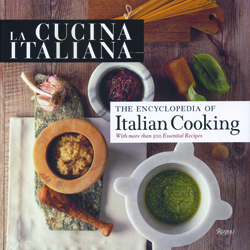 La Cucina Italiana: The Encyclopedia of Italian Cooking

Published by Rizzoli, £30 (hardback)

La Cucina Italiana – the popular US magazine for Italian cooking – has now brought out this hefty, comprehensive tome to assist beginners and experts alike in the kitchen. Comprising a total of more than 500 essential and authentic dishes, accompanied by a vast array of step-by-step photos to assist you throughout the cooking process, no stone has been left unturned in making sure you can find a recipe to accommodate any ingredient for any occasion. With recipes ranging from simple and tasty through to intricate and complex there are challenges to suit any level. We loved the intuitive layout and easy to follow instructions. A new essential for the kitchen shelves!
by Russell Norman, Bloomsbury, £25 (hardback)
Venice is famed for beautiful canals and stunning architecture, but it also harbours a world of culinary surprises. Russell Norman fell in love with the place and over time became so enthusiastic about the cuisine that he decided to quit his job and launch his own Venetian restaurant in the bustling area of Soho, London. He named the establishment Polpo (the Italian word for octopus) and wanted to emulate the food that he had become so accustomed to on his trips to Venice. Here, he shares his insights into the Venetian cooking style, which focusses on simplicity, sharing and speed.
by various, MacLehose Press, £12 (paperback)

Recently translated into English, Outsiders brings together six of Italy's most innovative and successful writers of popular fiction. The collection explores a number of influential themes within the compact short story form, which we think are perfect to dip into on flights and in waiting rooms. All of the stories centre around protagonists that live on the margins of society – those who find difficulty in the world around them. This common theme is the backbone of the collection, with each author lending their own distinct voice between narratives. These captivating stories are written with thriller-like precision and pace that will have you jumping with anticipation from one tale to the next.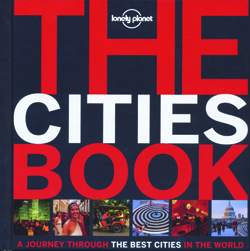 The Cities Book
Published by Lonely Planet, £14.99 (hardback)
The popular Lonely Planet guides have brought together their international expertise in this special one-off book detailing the world's 200 most beautiful and fascinating cities. A perfect book to have on the coffee table for when you have five minutes to put your feet up and let your mind wander to a distant land, or to plan weekend visits abroad.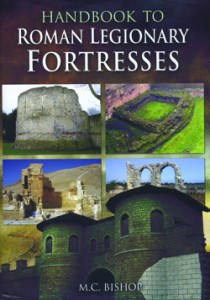 Handbook To Roman Legionary Fortresses
by M.C. Bishop, Pen & Sword, £19.99 (hardback)
This informative book meticulously details what we have come to know about legionary fortresses built by the Roman Empire. Dr Mike Bishop is an expert in Roman military archaeology and here his research is accompanied by illustrations, photographs and site maps. The book comes with links to Google Earth for further research.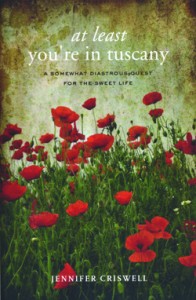 At Least You're In Tuscany
by Jennifer Criswell, Gemelli Press, £13 (paperback)
Uprooting to a new country is always a test of character. In this memoir Jennifer Criswell tells of how her dream move from New York to Montepulciano in Tuscany didn't quite go as planned. The reality of her new beginning hits home as she struggles with bureaucracy, finding a job and having her private life become public. With optimism, she manages to overcome these difficulties.
Tags:
blog