We have a selection of some of the best blogs about Tuscany, from the history of the region to recipes, to wine and tourist tips…
WWW.TUSCANY-TOSCANA.BLOGSPOT.IT
This regularly updated blog answers all of the questions that you really want to ask about Tuscany. The posts are interesting and knowledgeable, and cover a wide range of topics, from Tuscan history, to current exhibitions, great villa rentals and wine! This is a must-read for anyone who wants some really useful information on the area, whether you're living in Tuscany or just visiting.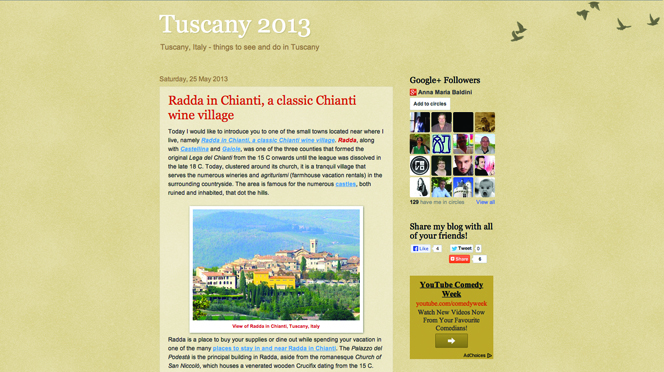 WWW.TUSCANY- TRAVEL.BLOGSPOT.IT
This endearing and detailed blog is written by Giorgio, who recommends all sorts of things to see and do in Tuscany. He couples short and sweet posts with longer reports on various events and locations, and always includes all the necessary information. His posts often include links to various other sites, so you can simply click on his links to find out more.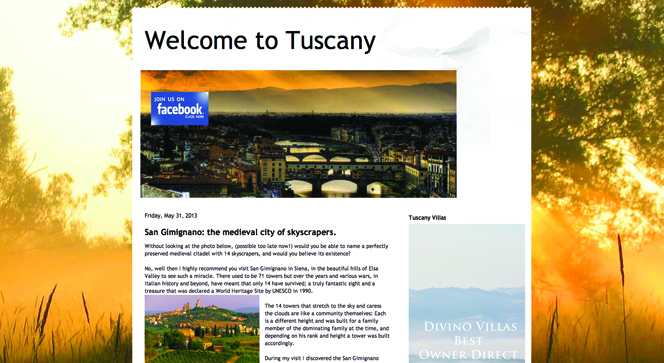 This beautiful, well-laid out blog is written by a born-and-bred Tuscan, who maintains that it's "all about feeling at home". She is keen to share her ideas about her home region, and provides some great insights into all things Tuscan. She includes personal opinions as well as useful tourist information on where to go and what to do.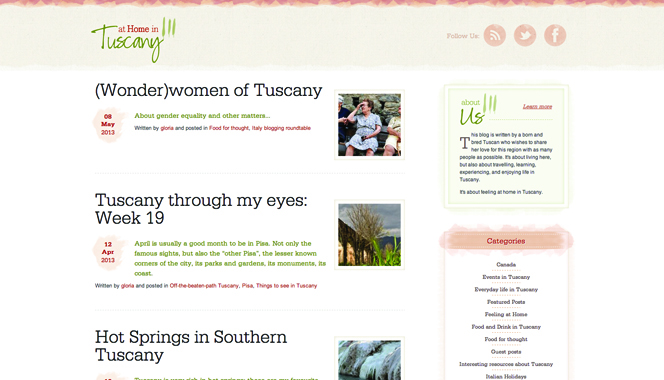 Tags:
blog
,
Tuscany