Italy is full of inspiring landscapes and stimulating history, the perfect place to immerse yourself in the culture and enjoy an artistic retreat.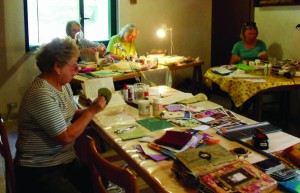 Abruzzo School of Creative Art
Abruzzo School of Creative Art is offering five fabulous days of art classes mixed with fun cultural activities, such as a cooking class, a visit to the local Sulmona market, taking part in the famous passeggiata and eating gelato as you stroll along the Sulmona Corso.
There are 23 acclaimed tutors offering classes in 2014, mainly for textile and fibre art. They are held in a relatively undiscovered region of Italy ? Sulmona, an ancient city older than Rome. It is in this idealistic landscape that you will gain artistic inspiration from the tranquil settings and the beautiful gardens of the venue, Asino dell Oro.
The venue is a traditional Italian restaurant and accommodation, which has been purpose built, providing large comfortable rooms all with en-suites. Gloria and Eugene ? along with Gloria?s sisters, Rosa and Sandra, and chef Pino ? will make you feel like part of the family. Pino is an expert chef and you?ll enjoy delicious local cuisine and wine every night.
You can also join an eight-day cultural tour either the week before or after your class to see Venice, Florence and Rome, run by sister company Amore Italia Tours. See online for more details of schedules and dates.
+39 086 447 438 I abruzzoschoolofcreativeart.com I info@abruzzoschoolofcreativeart.com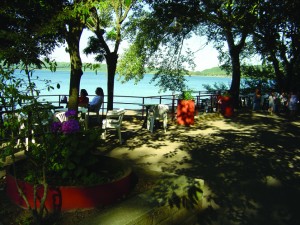 Casa Fiori
At Lake Bolsena in central Italy we find Tuscia, the land of the Etruscans. Here you will also find Casa Fiori painting holidays. These are artistic retreats filled with creativity, fun, sunshine, food and wine. At their small and intimate painting school, you?ll find the best one-to-one supervision.
The gardens are so beautiful and stimulating it is hardly necessary to leave Casa Fiori. You?ll find volcanic caves, olive and fruit trees, and incredible vistas across to the Cimini and Apennine mountains.
Situated near the Francigena, the pilgrim?s way, Casa Fiori sits in an idyllic setting. Another delight of the area is spectacular Lake Bolsena ? a volcanic lake providing unending stimuli for artists. The light at sunset is incredible; radiating like a huge burning disc, providing light of all hues. There is nothing like a sunset to end a perfect day?s painting.
Or, take inspiration from the breathtaking frescoes of Orvieto Cathedral or Renaissance Viterbo. Casa Fiori painting holidays offer full board, authentic Italian cuisine, local wines and a welcoming atmosphere for painters, accompanying non-painters and singles. Visit lakes, mountains and hill towns and see spectacular art, while eating the best authentic food Italy can offer.
+44 1914 876 890 I www.casafiori.co.uk I paula@casafiori.co.uk?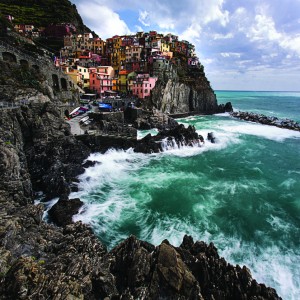 Italy Workshops
Combining a photo workshop with your vacation can change the way you experience Italy. The act of carrying a camera and searching for images helps you see things you would otherwise miss. Coming home with great images and new skills makes the trip memorable long afterward.
Be sure to choose a workshop focusing on a specific region in Italy, one that avoids long travel and crowded areas. Choose a leader with deep experience, who knows locations and the best time of day to be there.
One such photo workshop is Drake Busath?s Italy Workshop and Village Tours, operating since 1999. Attendees return again and again, finding individual help from world-class pros, daily critiques and lots of free time to photograph. Visitors like the unstructured village time, the great hotels, and the fact that their photographer is giddy at the end of each day.
Drake runs week-long workshops in Tuscany, Amalfi, Liguria, the Lakes and Veneto.
+39 8013 646 645 I www.busath.com I info@busath.com

J Moore
J Moore offers painting and drawing holidays in the Piedmont region of Italy. Piedmont is an undiscovered part of Italy, which is what makes it so attractive. Hosts Joy and Ken moved there from England seven years ago and have never looked back. The courses are run from their farmhouse (which includes a large studio), located in the delightful Romanesque town of Cocconato. It nestles in the gentle rolling hills of Monferrato which are full of history with many medieval hilltop towns, castles, churches and vineyards. In spring it is carpeted with wild flowers.
There are three courses to choose from: An Italian Sketchbook, Can?t Draw, Won?t Draw, and Painting for all Abilities. Joy is a professional artist and provides the tuition. She aims to help you develop your own work, rather than teach you to paint in any particular style, or if you are a complete beginner to help you to find the artist in you.?
Holidays are ?550 for five days and ?750 for seven days and are all inclusive, except for flights Accommodation is provided at the farmhouse.
+39 3358 757 475 I www.jmooreitaly.com I joy@jmooreitaly.com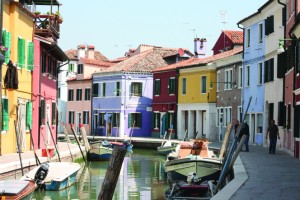 Learning Holidays in Italy
Learning Holidays in Italy offer tuition in painting, cooking, creative writing and photography. 2014 will also see the introduction of a wine appreciation holiday and a Nordic walking and yoga holiday. Each retreat is fully organised with tuition in the morning, an al fresco lunch, excursions in the afternoon followed by an excellent dinner with wine ? all inclusive in the price. Hotels are chosen for the high-quality accommodation, relaxing atmosphere, beautiful location and excellent quality of food served by the kitchen.
These holidays are ideal for people travelling alone and also ideal for friends or partners going on holiday together as they can do different activities in the morning but join together for rest of the day. Over 85 per cent of guests on the holiday in 2012 had been on one of the holidays before, which is a testament to the high standard of personal care and excellent organisation given by Sheila de Vries, the organiser.
Some guests return every year, some even twice a year. Learning Holidays in Italy are now taking bookings for the painting or photography holiday, in the stunning location of Venice, starting in October.
08081 185 729 I www.learningholidaysinitaly.com I info@learningholidaysinitaly.com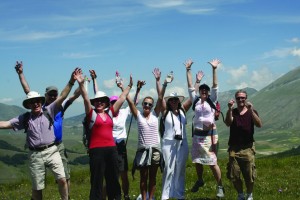 Singing Holidays
Temi and Alex who run Singing Holidays both live in Umbria and studied singing at the Guildhall School of Music, London. As well as being professional singers they?ve run an Arts Council funded opera company and a natural products business supplying retailers such as Whole Foods Market, Planet Organic and Sainsbury?s.
It is their unique background and experience that is the essence of Singing Holidays. Their passions for good food, nature and the environment are combined with an intense drive to create holidays that develop the vocal and musical potential of their clients within an inspirational setting.
Staying as part of a small group in luxurious accommodation and in Italy?s most stunning locations, it?s a great way to relax and learn at the same time. Whether you?re a beginner or more developed singer, the tutors are tailored to you. At the end of the week there?s a final performance to showcase your newfound skill.
+44 8456 420 710 I www.singingholidays.com I info@singingholidays.com
Tags:
Holidays
,
Tours
,
Travel