From rustic serenity to marble-clad luxury, mountain vistas to lakeside ambience ? we help you make the most of your Italian getaway with our pick of some of the best accommodation agencies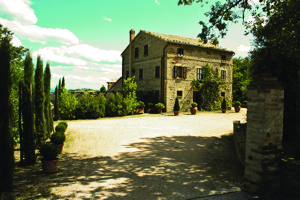 LE MARCHE EXPLORER
With its beautiful, unspoilt scenery, and attractions such as the medieval town of San Ginesio and Monti Sibillini National Park, Le Marche is the perfect destination for a break.
To ensure that you get the most from your stay, Le Marche Explorer have taken great care to select the best holiday homes and apartments in the region. All the homes are privately owned and offer quality, comfort and stunning views.
The company have more than ten years of experience matching holidaymakers with their dream getaway, which means they?re equipped with an in-depth knowledge of both the properties and the area.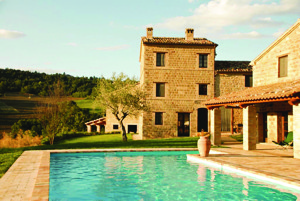 Tell them your requirements, dates and budget, and they?ll find the perfect home to fit your needs.?Their clients include everyone from retirees to young married couples ? many of whom return year after year, sometimes with their children in tow!
The owners of Le Marche Explorer live in the area themselves, so they?re always on hand in case you need assistance or advice regarding your rental or activities in the local area.
A four-person apartment with swimming pool starts at ?500 per week, with country houses starting at ?1,000. Italia! readers can receive a ten per cent discount when they quote ?Italia!? upon booking (low and middle season only).
Contact
Le Marche explorer
+39 0733 1871400
+39 3339 791785
www.le-marche-explorer.com
monique@le-marche-explorer.com
NORTH ITALY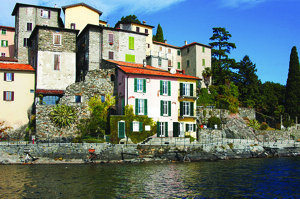 North Italy specialise in dream holiday rentals at Lake Maggiore, Lake Como and Lake Orta, offering a selection that ranges from waterfront apartments through cottages with a pool to luxury villas. All the properties are visited regularly to ensure that they offer the highest possible quality, as well as all the creature comforts you?d expect from a holiday home.
This area is one of the most charming and photogenic in the country. Shimmering lakes, idyllic islands and soaring mountains vie for your attention with picturesque towns and villages, and awe-inspiring man-made masterpieces.
To make your holiday run as smoothly as possible, North Italy?s representatives will provide ongoing support throughout your stay, in close collaboration with the property owners ? ensuring that you?ll enjoy a relaxing, care-free vacation. Visit their website to browse their properties, or call to discuss your requirements. Weekly rentals start at ?700.
Contact
North Italy
Via Michele, Lessona 1
10143 Turin
+39 3333 848900
www.northitaly.eu
info@northitaly.eu
SIMPLY ITALY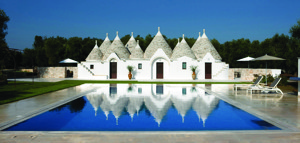 If you?re looking for truly unique accommodation to make your stay in Italy extra special, new company Simply Italy (www.simplyitaly.com) have it covered. Their website features over 100 luxurious, privately owned properties across the country ? everything from villas to towers, farmhouses to apartments, seaside retreats to country boltholes.
The properties sleep from four to 40 people (perfect if you?re planning a wedding or large party), and are located in some of Italy?s most sought-after areas, including Tuscany, Umbria, Abruzzo, Campania, Lazio, Piedmont, Puglia and Trentino.
Simply Italy?s user-friendly website takes the labour out of finding your accommodation, allowing you to trim your search to coastal locations, pet-friendly homes and properties that have a tennis court/pool, or are close to restaurants/wine tasting.
All of Simply Italy?s properties are vetted for quality and legitimacy, and bookings are made in the UK, making payment easy and offering peace of mind to all customers. Prices start at ?445 for a week in a villa.
Contact
Simply Italy
Trowbray House
108 Weston Street, London
0845 389 9582
www.simplyitaly.com
info@simplyitaly.com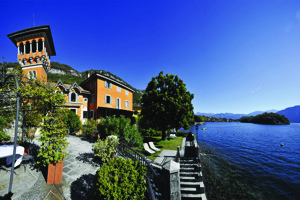 LAKE COMO HOMES
Rippling waters, serene lakeside vistas and vivid, snow-capped mountain tops ? the enigmatic Lake Como provides a timeless respite for artists, photographers and composers, as well as couples and families, who come back year after year to absorb the beguiling, year-round landscape of this wonderfully unique destination.
Visit the lake in winter and embrace the family-friendly Madesimo Ski Resort and the slopes of Piano di Bobbio in the mountains above Varenna, before unwinding at La Dolce Aqua day spa in Lenno and exploring the magical Christmas lights and shops in the centre of Como.
Visit in early spring and marvel at the medley of colours from the narcissi, May lilies, azaleas, camellias and rhododendrons that clothe the Alpine meadows. Arrive in summer to admire the sunshine glimmering on the lake like a silver sheen, or in autumn to walk among the gorgeous orchard hues that bathe the area in melancholic majesty. The cooler months are always popular with hikers, who come to the area to explore the ancient pilgrim trails and the famous Greenway del Lago.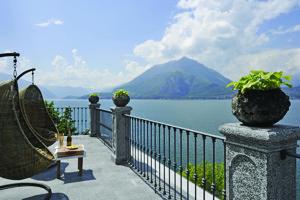 With so much to see and do, you?ll need to recharge your batteries at the end of the day ? and Lake Como Homes will help you to do just that. There are hundreds of spectacular rental homes to choose from, many with swimming pools and glorious vistas. So find your piece of paradise today at
www.lakecomohomes.com.
Contact
Lake Como Homes
020 7099 0868
www.lakecomohomes.com
info@lakecomohomes.com