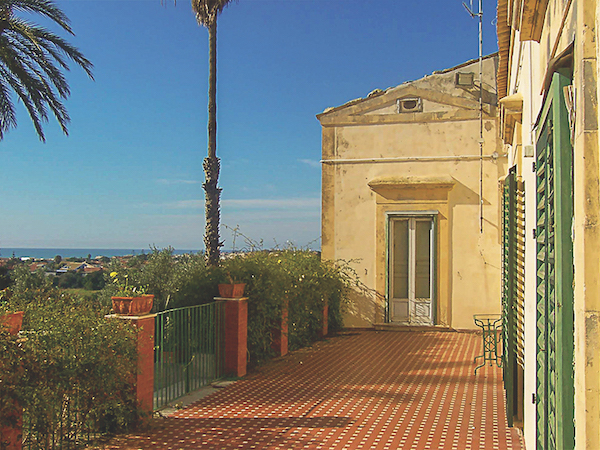 An early-1800s villa with sea view in which were filmed many scenes from the Italian TV series Montalbano and Il Capo dei Capi. The villa itself is spread on a single level and is 1,000 sqm in size, with a garden of 1,700 sqm and surrounding parkland of 25,000 sqm.
The main access leads to the centre of the complex, where there is a well. All this is surrounded by nine independent cottages that were previously used as farmers' houses. From here you can enter the master house, which consists of 13 rooms overlooking the garden with palm trees. Some of the floors are original, the doors are original too, and some rooms have frescoed ceilings. Also there is a small chapel that has been converted into a small room.
The buildings adjacent to the villa are to be restored for about another 600 sqm of living space, with a mezzanine to expand the living area up to about 1,000 sqm. In the garden, below the villa, there is a cellar with barrels and tools for pressing grapes. There is also a place that would allow the possibility to build a swimming pool.
Type of property Villa
Price On request
Location Ragusa
Contact ItaliaCasa
☎ +44 (0)84 3330 9553
info@italiacasa.net