?Here we have a selection of our favourite blogs about the beautiful city of Rome.
?Rome is chaotic. Come along for the ride? is the tagline of this hip blog. From the title, you can see that the site focuses on the younger Rome visitor, but really it?s aimed at anyone who wants to discover fun and exciting things to do and see in Italy?s bustling capital. Whether you want to eat, drink, dance or see an unusual art exhibition, this site has all the up-to-date information.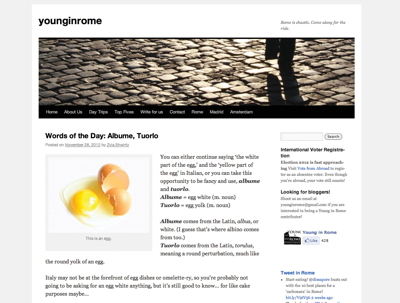 Written by successful travel writer Amanda, this blog gives you everything you need to get to grips with Rome. Not only is there helpful, practical information about the city, such as how to reach the centre from Fiumicino airport, but you can also find some interesting articles on what to see in the surrounding area. All the posts are organised into categories, too.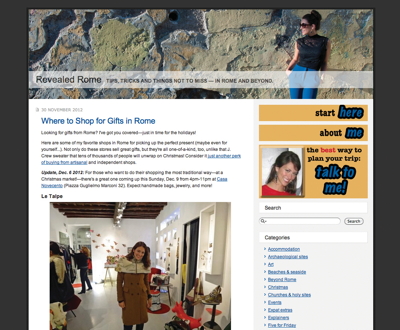 Diana writes about food, culture and daily life in the Eternal City and provides practical information, such as how to navigate the public transport system. Great photos of local, hunger-inducing dishes, and a fantastic ?Rome Resources? section which includes her hand-picked articles from other sites on the web. Brilliant.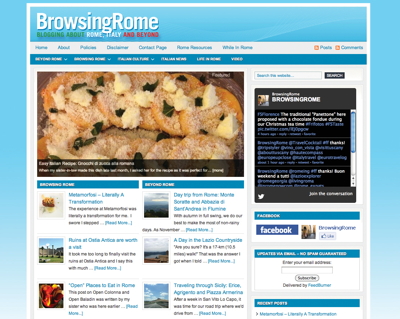 Tags:
blog
,
Rome