Here we have a selection of some of the best insightful and entertaining blogs on Florence…
One Hundred Years Later in Florence is an insightful blog written by the lovely Barbara, who?s originally from New York but has lived in Florence for four years. Her blog is packed full of interesting, informative and entertaining posts on a wealth of topics. She writes honestly about living in this beautiful city, whether it be exploring Florence?s culinary delights or sharing her experiences.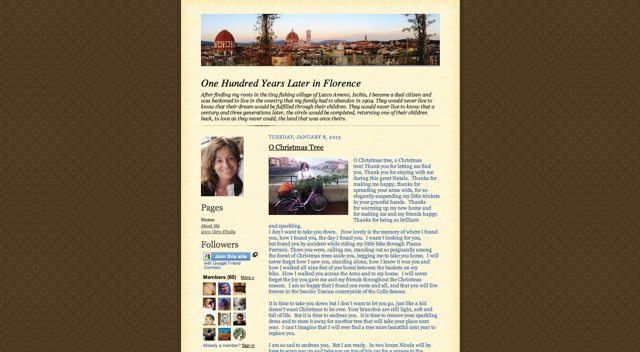 ?WWW.LOVINGFLORENCE.BLOGSPOT.IT
Does exactly what it says on the tin. To find out more about Florence?s most exciting and enjoyable upcoming events, pay a visit to this blog. Whether you?re looking for the best restaurants and bars, great sightseeing opportunities, or current exhibitions, this site has all the information you?ll need. Click on one of the categories for specific advice.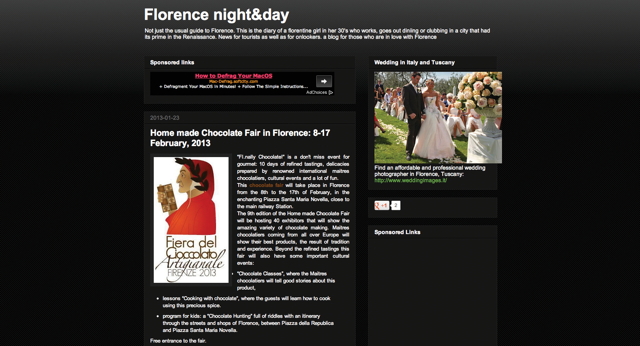 With its crisp, clean layout and enticing slide show of photos, this Florence blog is a joy to read. Georgette regularly updates her stylish site, drawing on her own experiences to provide humorous anecdotes, musings and information. A good resource if you?re considering moving to Florence, or just fancy learning more.