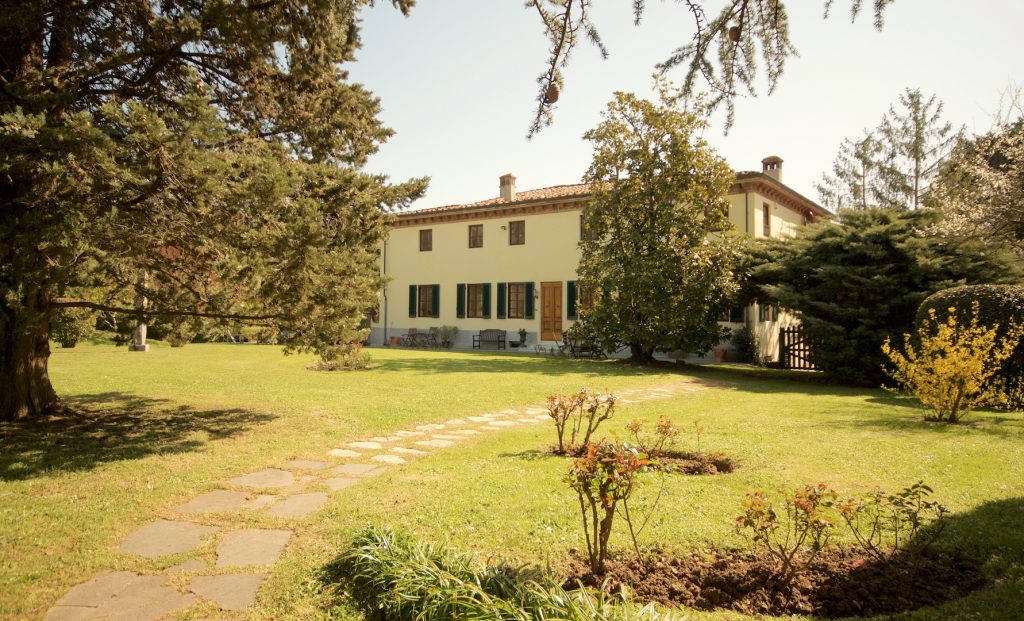 Historic villa from the beginning of the 18th century, uniquely situated in a green residential area, just outside Lucca, at the end of dead end street which is named after and leads to the villa. The local shops are 2 minutes walk away and the famous "le Mura", the center of Lucca, is only 5 km away, on flat road with cycle route along the river. Pisa airport can be reached in 30 minutes.
The spacious villa covers 3 floors; built in a slightly sloping landscape so that at the front 2 and at the rear 3 floors are visible. On the lower floor are the guest apartment (ca.80m²) with living room and fireplace, the original kitchen / cooking area and (pizza) oven, bedroom and bathroom, and also the "cantina" and garage (2 cars). The "belletage" offers a large entrance, with on one side two living rooms and on the other side a large dining room with "Rococo style" fireplace and then a spacious kitchen with exit to terrace / balcony. This unit is situated around a corridor, a bathroom and marble staircase Art Deco style. On the 2nd floor there are 5 rooms and 2 bathrooms. In addition to the villa, there is a small storage room for storage of wood and garden material on the property.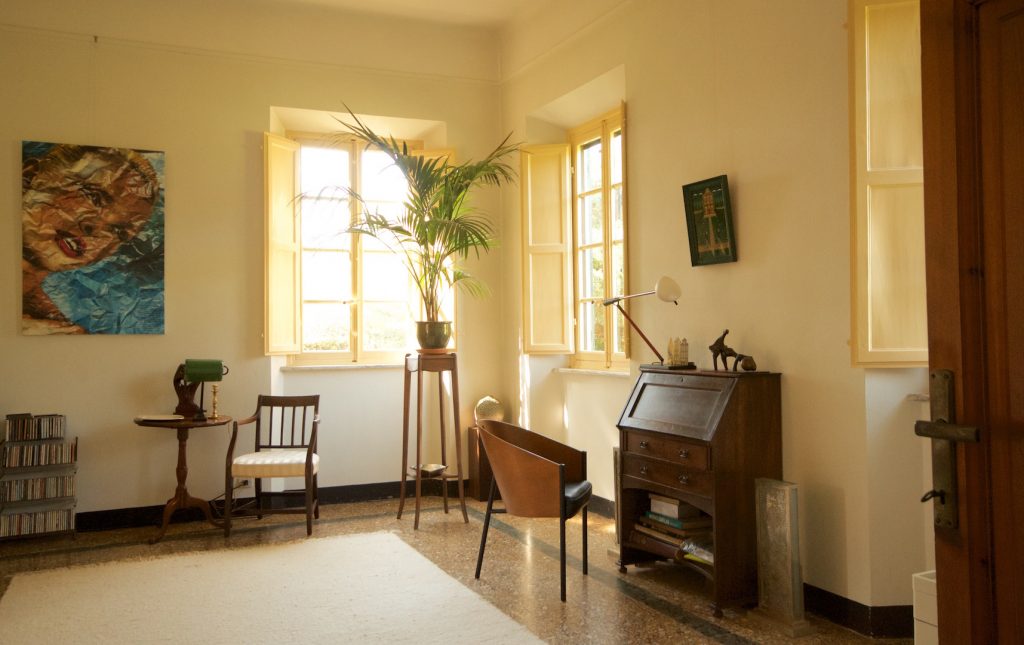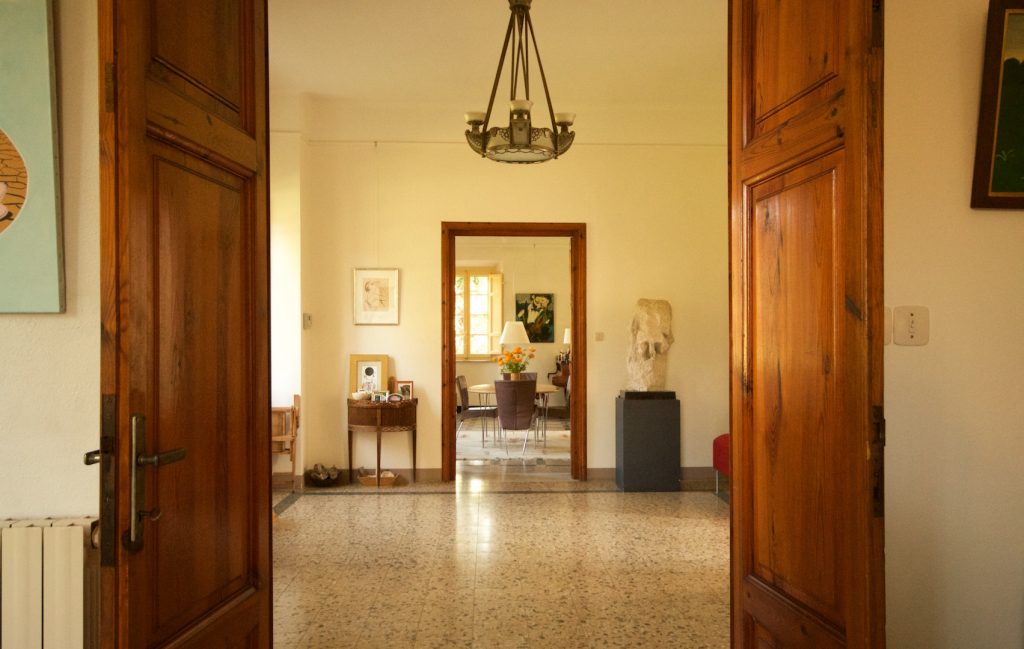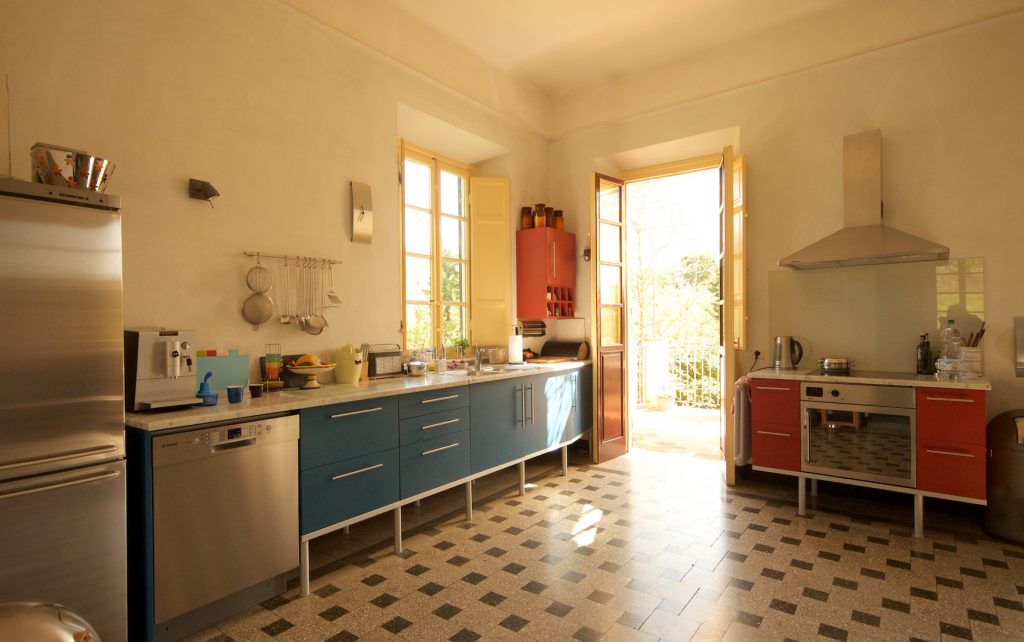 Externally there is garden of about 4300m², with a 17th century entrance gate at the front, with a few large old trees, shaved trees / shrubs and hedges, rose beds, a small "oliveto" and cypresses. On the left side a very private swimming pool with wooden terrace in the sloping terrain and at the back a large garden with some palms and trees and an authentic 2nd entrance gate with an old (ladies) cypress. There are parking facilities for approx. 2 cars at both entrance gates. The adjacent hilly terrain (about 4 ha) with meadow and forest can also be acquired.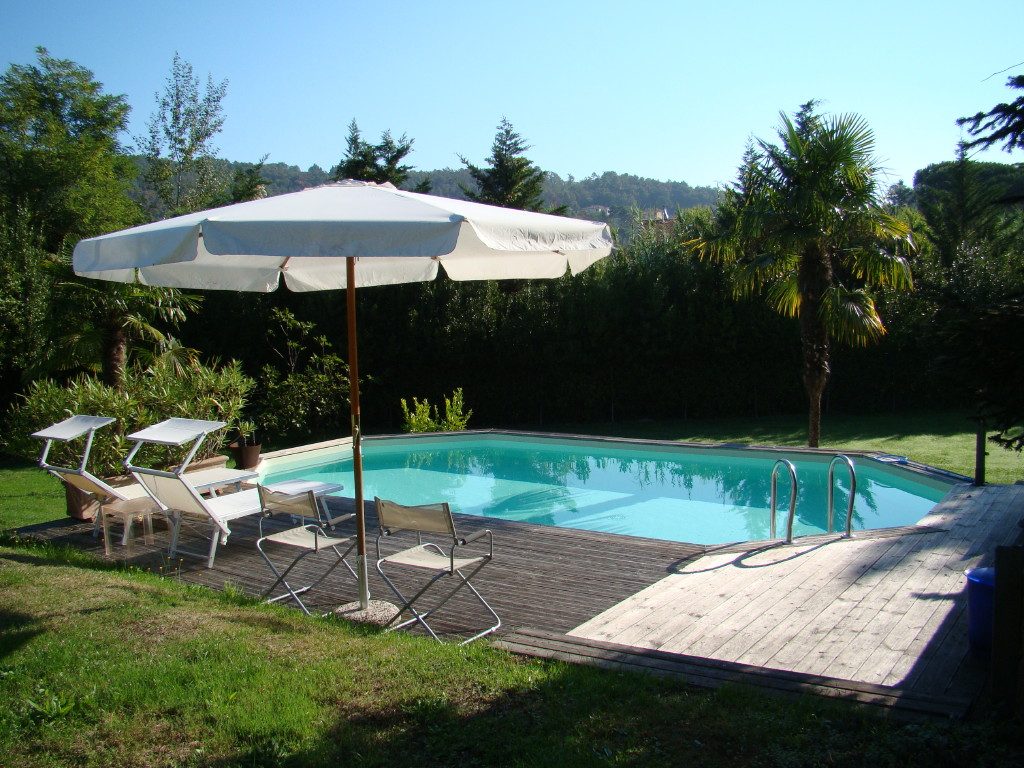 The villa is built on the remains of the "ospedale" (inn) belonging to the "Chiesa ed ospedale San Jacopo alle Bertraie", a stopping place from the 11th century of the famous pilgrim route "Via Francigena" to Rome. Former famous owners of the villa include Paolina Bonaparte and the pioneering pilot Carlo del Prete.st conservative renovation, the style elements of the previous complete restoration of the early 1900s have been retained as much as possible.
The roof with enormous chestnut beams has been externally restored and insulated with reinforced concrete (fixation) and insulation material, after which the old tiles have been replaced or replaced, all approx. 40 chestnut windows have been restored. The CV (city gas) has been replaced by a modern Viessmann HR installation and a new terrace / balcony has been built in the style of the villa exclusively using old materials. All floors in 1900's Italian, per room different graniglia and terracotta have been retained. On the outside, the symmetrical window layout and terracotta gutter support characterize the 'Lucchese noble villas'.
Type of property: Villa
Number of bedrooms: 6
Price: €2,350,000
Location: Lucca, Tuscany
Contact: Robert Hofsteede at ItaliaCasa
☎ + 44 84 3330 9553
info@italiacasa.net
For Sale
,
Property for sale