Dreamily perfect countryside and gem-like cities stuffed with art make Tuscany a perennial favourite for visitors and homebuyers in Italy. Properties here make a rock-solid investment, says Fleur Kinson
At a glance…
The Region: When we think of Tuscany we think of verdant rolling hills dotted with centuries-old farmhouses radiating late afternoon sunshine – much like the scene in the picture of Volterra on the left. But while this stereotypical ideal does exist here, there is much more to Tuscany than this, and whether you are looking for a rural retreat, a hilltop bolthole or an urban pied-a-terre there is plenty of variety on offer.
The climate: Generally mild, especially by the coast, yet really rather cold inland in the winter, and of course at higher altitudes. Relatively little rain, and most of it in the winter months.
The culture: In terms of post-medieval Western European culture, Florence is unrivalled. But there's also Siena, Lucca, Pisa, Pistoia and more
Even if you'd never been to Tuscany, you'd still be able to describe its landscapes.
You'll have seen them countless times on posters, calendars, advertisements and product labels – anything hoping to conjure a definitive image of rural Italy.
Smooth round hills striped with vineyards and crowned with cypress trees, honey-coloured farmhouses serene in the sunshine – you know the sort of thing.
The images are no lie, of course. Tuscany really does offer that kind of rural perfection.
Then there are the cities. Places irresistible to visitors, such as Florence, Siena and Pisa, with all their beautiful buildings and breathtaking art treasures.
As if this wasn't enough, Tuscany has a coast too. A Mediterranean seaside where pale sand slopes into glittering turquoise shallows.
There are enticing offshore islands. There are leafy mountains dotted with castles. There are friendly, well-kept little towns. Tuscany is well-deserving of its fame, and it's little wonder that so many people want to own a home here.
For many decades now, this region has been Italy's most coveted.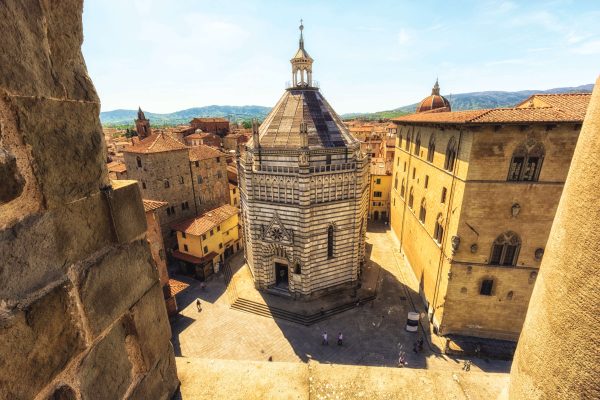 Brexit and COVID-19
A lot has happened in Europe and the wider world since I last wrote about Tuscany's property market. Britain's exit from the EU is no longer a fresh news story and a certain virus brought dark days aplenty to Italy, Britain and everywhere else.
It's certainly fair to ask how these two big international events have affected the property market in Tuscany.
First, Brexit. Mercifully, this hasn't radically changed things for British buyers in Italy – you are still allowed to buy a property in Italy – it's just added a few complications.
If you buy a holiday home here, you can't spend more than 90 days in it out of every 180 days – which is still more than enough for most second home owners. For stays longer than this, you'll need a visa.
If you want to live in Italy full time, however, there's quite a bit more paperwork to do than there used to be, and you'll need to prove you have an income or that you can otherwise support yourself financially.
Second, Covid-19. It won't have escaped your notice that Britain and Italy were the two European nations hardest hit by the pandemic at various times.
Such extreme experiences were sure to have some long-term effect on Tuscany's market. Surprisingly, they've made the market more active than usual right now.
"The property market is booming in Tuscany," says Karen Roos of the agency Casa Tuscany.
"As travel was so difficult in 2020 and much of 2021, people from around the world who love Tuscany are now all coming at once, which has created a lot of demand.
At the same time, Italians are also buying in Tuscany like I've never known before, with people wishing to move to the countryside and have more space, as has been the effect of Covid in many countries."
Prices and Prospects
This renewed wave of interest in Tuscany from international and Italian buyers means that properties are being snapped up quickly, but it hasn't resulted in a huge spike in prices.
As is true all over Italy, property prices in Tuscany tend to change slowly rather than rapidly, which keeps the market stable and protects its future. A key feature of the Tuscan property market is safe dependability.
You're basically buying gold when you buy a home in Tuscany: it'll hold its value more reliably than most commodities. Tuscany makes a great investment because the things that make the place desirable aren't going to go out of fashion. In an increasingly hectic world, people will always want a rural idyll.
Perfect landscapes and beautiful buildings are unlikely to lose their appeal – especially when Tuscany's character is wisely protected by legal safeguards on what can and can't be built here.
Sunny weather, fine food and wine, wonderful history and art – again, these are not going to cease being desirable.
Visitors and home buyers aren't going to stop wanting to come to Tuscany, which makes rental prospects and resale values immensely strong and secure.
So what's the general picture for prices in the region today? For €50,000 to €100,000 you could get a village house in Tuscany's leafy, mountainous far north or in its wild far south.
From €200,000 you could consider rural houses, apartments in large farmhouses in central Tuscany, or apartments in some of the best-known historic cities.
From €500,000 you could consider central rural barn conversions and farmhouses, and from €1,500,000 you could consider whole farms and rural estates.
Note that you should allow about 10 per cent on top of the house price to cover all additional fees and taxes.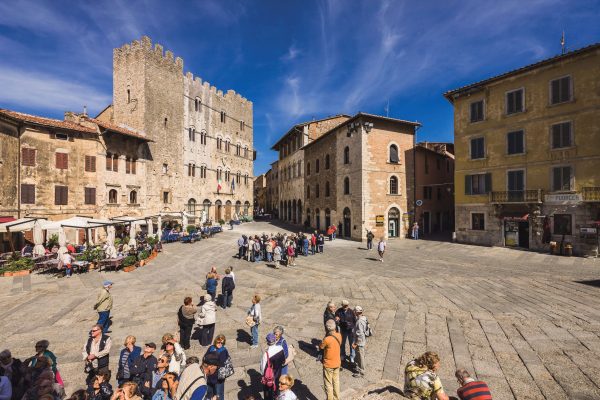 North and South
Obviously, prices aren't uniform across Tuscany. The region is a sizeable place – it's about as big as Wales – and there's a big diversity of areas and property markets.
The far north is wooded and mountainous; the far south features wide-topped open hills; and the region's centre is home to the classic rural landscapes on all the postcards.
The coast varies from populous and developed in the north to spacious and wild in the south. The key tourist cities tend to be in the region's north and centre.
Property prices are generally highest in the central countryside and in the tourist cities. The far north of Tuscany is all leafy slopes, charming villages and hilltop castles. It's a great place to get a reasonably priced home.
Karen Roos of Casa Tuscany says, "The Garfagnana area north of Lucca has always offered the best value in Tuscany. You can find habitable village houses for under €100,000 and detached houses from about €250,000. There are good-value properties in the Pisa province in general."
Tuscany's far south is similarly low in price, but very different in landscape. The high, broad hills are less wooded and more open. There's a faintly mystical, otherworldly feel to the far south, aided by its strange sudden upthrusts of volcanic rock.
The proximity of heavenly Lake Bolsena just across the border in Lazio down here is an added bonus. Tuscany's roughly 150-milelong coastline can also be divided into a northern and southern half.
The well-developed north can be quite pricey for property (as can the region's several islands), while the wild and empty southern seaside offers great bargains for the coastal home hunter.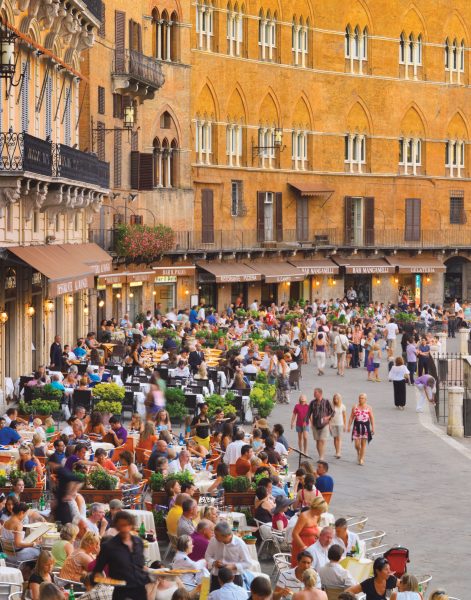 The centre and cities
Moving inland to central Tuscany, we come to the rural perfection that has inspired a million property fantasies.
Of particular loveliness are the areas immediately north and south of Siena, the Chianti Hills and the Val d'Orcia. These arrestingly beautiful places have Tuscany's highest-priced rural property.
But if you've lost your heart to this gilded stretch and your budget isn't huge, you might still manage to get a home here by opting for a small rural house or an apartment in a large farmhouse or a village.
As for Tuscany's cities, the three most popular are Florence, Siena and Pisa, and none of these is cheap. Of the three, Florence is the priciest, and you'd be unlikely to get a centrally located apartment here for less than €200,000.
But the upside is that, like all Tuscany's popular spots, Florence offers absolutely superb prospects to anyone hoping to offer holiday rentals. And like most city locations, rental clientele comes year round, not just in the summer – and this trend is likely to grow in the near future.
Anyone looking to buy in a lower-priced Tuscan city should definitely consider jewel-like Lucca in the north, Arezzo and Cortona in the central east, and Volterra in the central west. All are very appealing, well-kept and liveable places.
Useful contacts: