Sick of flight delays, luggage allowances and departure lounges? The Italian capital is easily accessible by train from the UK – Gemma Hall took to the tracks to try it out

The 7pm sleeper from Paris to Rome was running an hour late.
In normal circumstances – and by that I mean on a crowded British train caught somewhere between Sheffield and Birmingham New Street – I would have been sighing along with other fractious passengers. Instead, I was sitting in bed with a cappuccino, watching an autumnal Umbria speed by and even hoping we would be delayed a little longer.
Travelling in Style
This was my second trip to Rome. The first was a tedious cattle-herding affair with a well-known budget airline, which deposited me in the capital (or rather, 15 kilometres outside it). This time, my journey to Rome ended with a leisurely arrival into its railway station.
The previous afternoon I had taken the Eurostar to Paris and then boarded the overnight Artesia service to Italy. The sleeper left the city alongside shuttered townhouses and corner-street cafés, and then passed agricultural fields flanked by poplars. I watched crows tumbling in a blue evening sky until it was dark and I could only see the cabin's reflection in the window. I was fortunate to have a three-berth compartment to myself and there was room for my luggage but it was still a bit of a squeeze. The term 'cabin fever' has never been so aptly applied.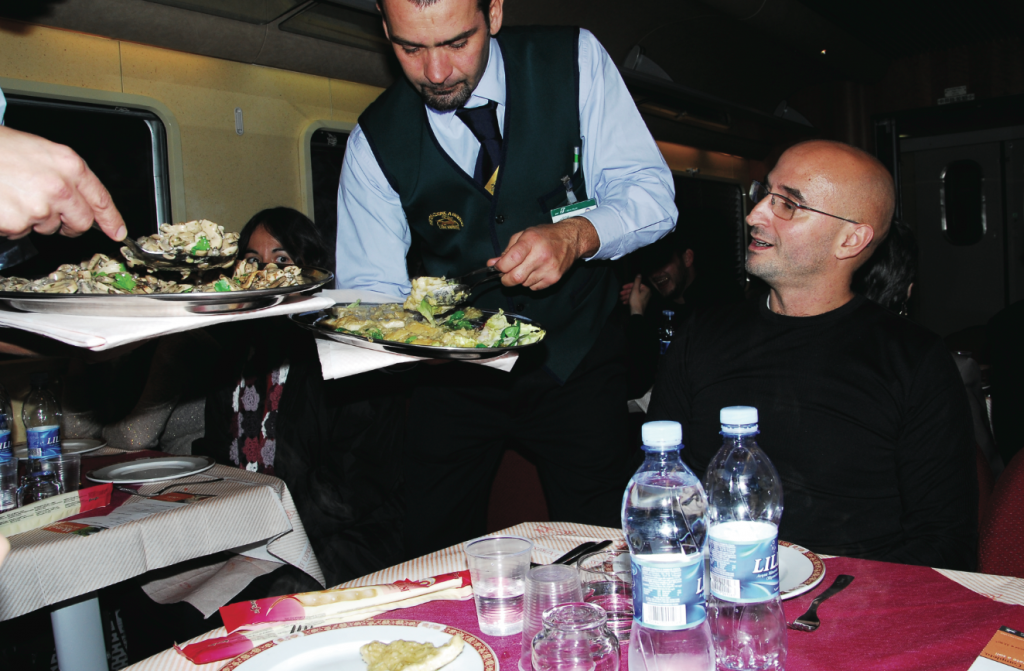 By contrast, the dining car was bright and spacious. Before this trip, my only experience of train food was a sugary snack and a panini microwaved for so long that it burnt my fingers. On the Italian-French service, I was served a chicken and artichoke dish with garlic mushrooms from a silver tray. The waiters were uniformly jovial and even managed to make Marc – the sulky French boy who had joined my table – grin. His father, Eric, extolled the benefits of rail travel over three delicious courses. "I always take the train in Europe," he said. "It's more civilised. When flying you spend so much time waiting – waiting in lounges, waiting for your bags, waiting for airport buses…"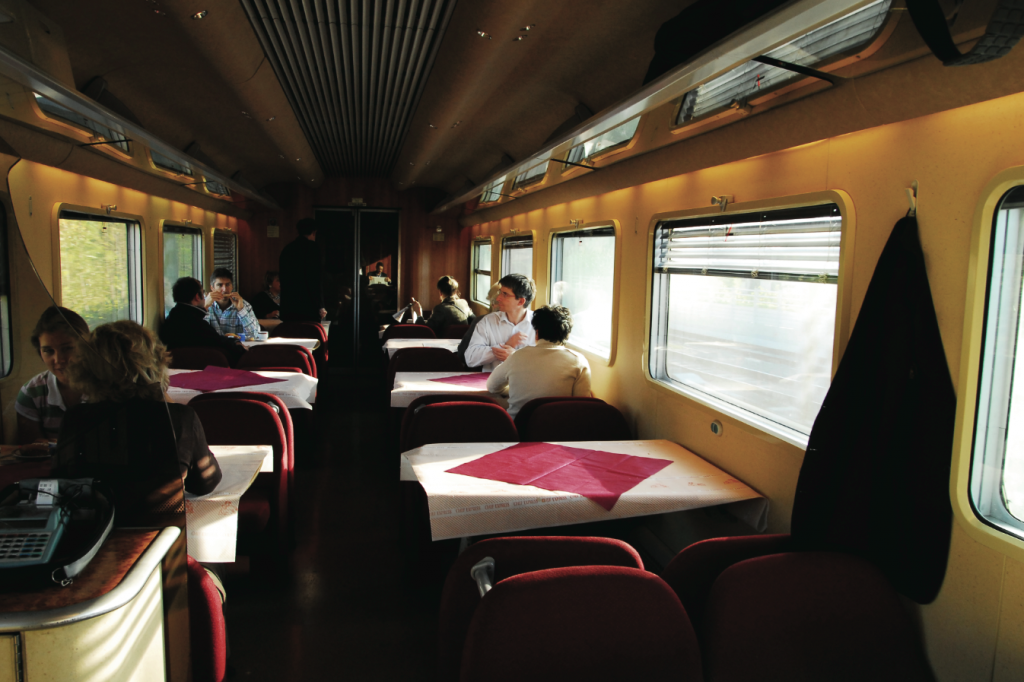 I didn't point out that we had been waiting at least half an hour for our fruit salads, or the delay in Paris for the sleeper – they were, after all, minor blips. "On the train you talk to people and enjoy a proper meal; you go to bed in France and wake up in Italy. It's fantastique."
Time for Bed
On returning to my cabin I found that the carriage attendant, Signore Amedeo, a polite, earnest chap wearing a smart uniform (the design of which couldn't have changed much in the 169 years that Italy has had a train network), had completed a swift transformation of my cabin sofa into a bed. It was a cosy sight and the linen looked bright and very clean. The duvet and pillow were hygienically wrapped in cellophane for passengers to open themselves, and above the sink were towels, soap and drinking water.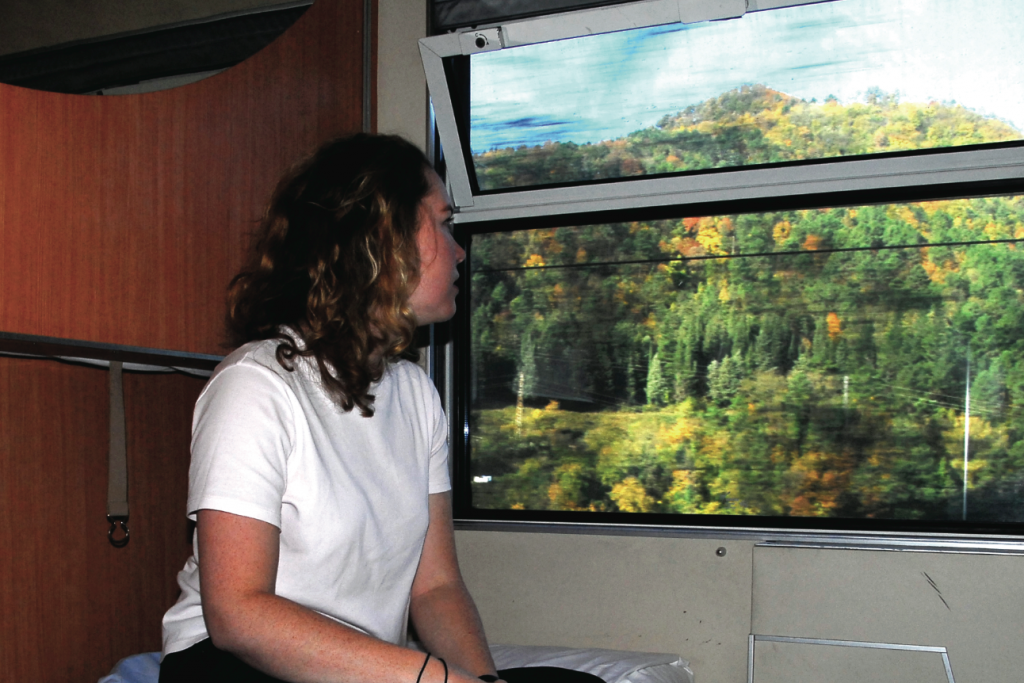 I pulled down the blind after we passed Dijon and must have quickly fallen asleep. I awoke just once in the night because I could feel the train lurching upwards. I peered under the blind and saw that we were in the Alps. I could see the silhouettes of mountains framed by stars, and the odd cluster of lights revealing the location of individual hamlets. The train shunted reluctantly onwards over more high passes and through winding forests. At some point during the night we would have gone through one of the longest railroad tunnels in the world, the Simplon Tunnel.
As the sun rose the following morning, the train was hurtling through a string of Italian cities: Modena, Bologna, Florence; and in and out of picturesque pastoral scenes – men tending to vegetable patches, a flock of sheep straying onto a lane and an elderly couple hanging out washed sheets. As the sun gradually burned through the morning mist, the farmhouse roofs, ploughed fields and vineyards became more deeply tinted with shades of terracotta, chocolate and marigold.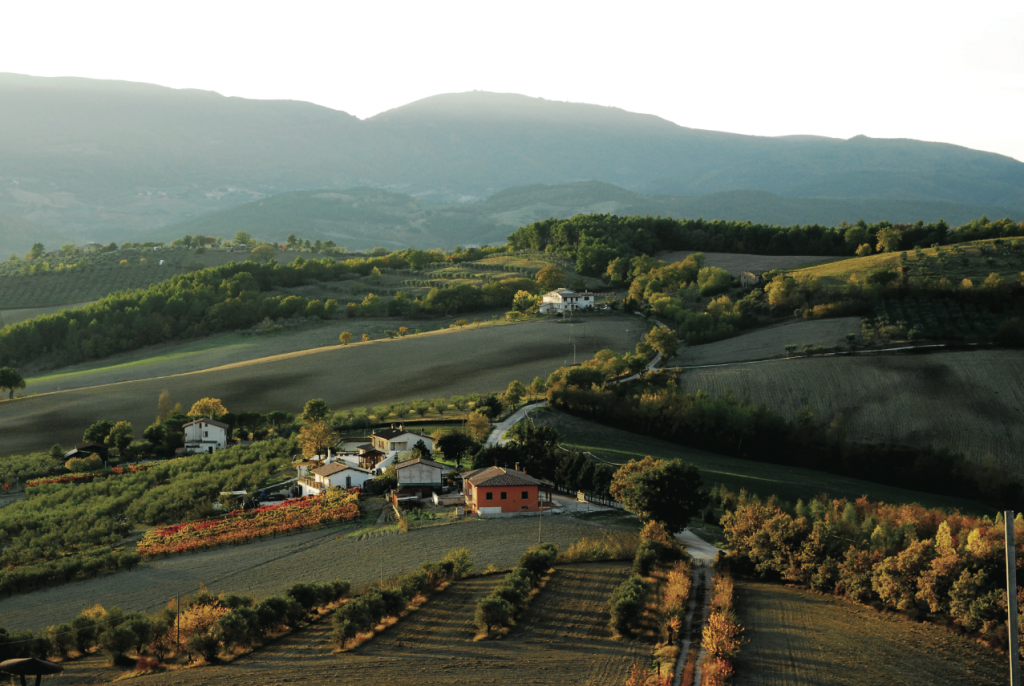 At 8am, there was a rat-a-tat-tat on my door followed by a cheerful "buon-gioor-no". It was Signore Amedeo with my breakfast. Croissants and coffee in bed was a very pleasurable start to a city break, although tucked up under a duvet admiring the hilltop towns and cypress trees whizzing by, I wasn't feeling quite ready to jump on a Vespa and take to the capital like Audrey Hepburn in Roman Holiday. Good job the train was delayed by another half hour. With my cappuccino topped up, I snuggled back down and started to plan my day's sightseeing.
Delightful Arrival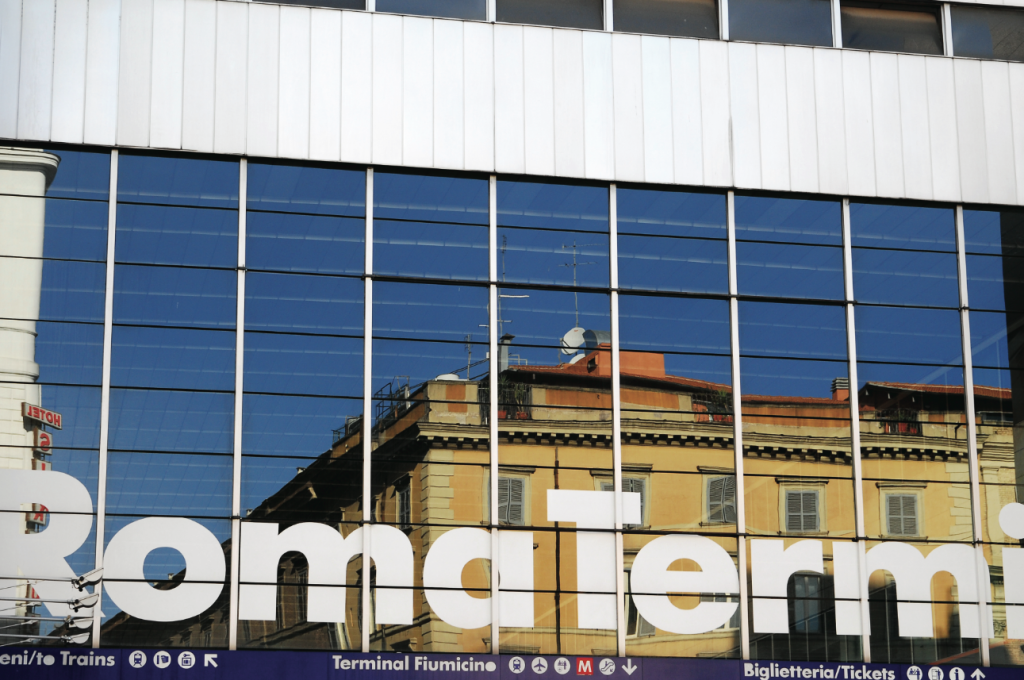 Arriving in the centre of Rome by train had a magical touch of old-worldly romance about it, despite the absence of steam billowing onto the platform and a Gregory Peck lookalike to greet me.
If I had jetted in by plane that morning, I would have had to endure an exhausting 4am start, would probably still be in transit from the suburbs and, in all likelihood, would need most of the afternoon to recuperate. Remember that scene when Hepburn skips up the Spanish Steps? By midday, I was doing just that.