Our experts are here to help with all your questions about Italy. This month, travelling around Italy by train, choosing the location for a rural property, and the question of freehold/leasehold…
Photos by iStock
Travel by train
Q We have taken holidays in Italy before, but this time we don't really want to hire a car as we find the driving quite tiring. How easy is it to travel around the country by train? And could you recommend a twin/multi destination holiday that would allow us to do that, with the train taking the strain?
Valerie Strong, Cheltenham
A Travelling by rail is a comfortable, easy and quick way to explore more of Italy in one trip. There is an extensive rail network in Italy. The big cities are all well-connected by high-speed trains and regional trains connect smaller towns.
The high-speed trains that connect the big cities are quick – travelling at speeds of up to 220mph – very comfortable and offer the option to upgrade to business class, where you'll get more space, a complimentary drink and a newspaper. Regional trains are slower, as they have more frequent stops, but often offer great opportunities for amazing scenery along the way.
A few of our favourite Italian holidays by rail include: Venice, Florence and Rome – all of which are connected by the high-speed trains. It takes just over two hours to get from Venice to Florence, and just one and a half hours to get from Florence to Rome.
We would also recommend Rome and Sorrento, which would make a great mix of sightseeing in the Eternal City with relaxation on the beautiful Neapolitan coast. If you're looking to explore the north, Venice and Lake Garda are also well connected by rail.At Citalia, we can organise all aspects of your holiday by rail for you, with a choice of hotels, flights and train times.
Citalia travel expert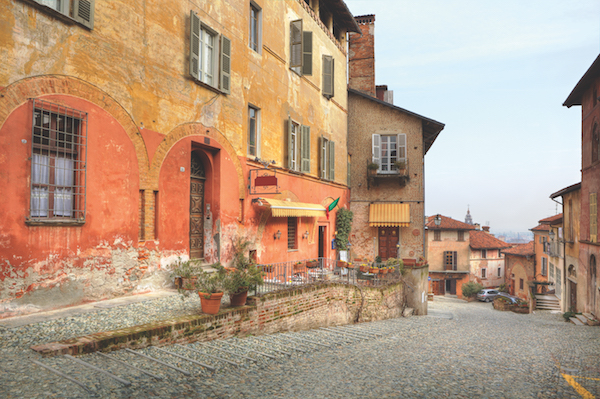 Rural property search
Q We want to buy a property in Italy, but we are not sure which region to settle in as we have visited many areas of the country and love them all. We would like a two-bedroom house in a rural town, which offers a quieter area but with a sense of community. How could you help us refine our search?
Amy Goodman, by email
A We are very happy to help you refine your search. Contact us through our website and we will take time to talk with you about your ideas and wishes and, with our experience all over Italy, we will advise you as well as anyone can.
Knowing what you are looking for is always very important. We understand you know quite well what kind of house you are looking for and that it must be in or close to a rural town, but that you are still undecided as to which region you wish to be in.
At ItaliaCasa we work with a team of ten people in all the important areas of Italy, and we all work and live in a specific region where we know our way. We can advise on the region and will work with a checklist to refine what you are looking for.
How often are you planning to use the house? Do you want to rent it out or is it only for personal use? Does it need to be ready to live in or do you wish to make the final touches yourselves? Are you open to the idea of a complete restoration, if we provide the assistance? How about your budget? View? Accessibility? Distance to the sea or mountains? The answers to these and a lot of other questions give direction to your search. Specific houses cannot be found in certain regions and the budget will often dictate where it is possible to buy, as some regions are far more expensive than others.
Pleasant rural towns can very well be found both in central Italy and in some northern regions. Tuscany, Umbria and Le Marche offer a wide range of possibilities and a first search can easily be started on our website.
In northern Italy an interesting upcoming region is Piedmont, famous for its wine and (slow) food and with a good position both for mountains as for the sea as the Ligurian coast is not too far away. The website shows a lot of properties, but there are always more and the better we understand your wishes, the better we can search for the right property.
The process of searching your Italian dream property is a very pleasant one and we look forward to helping you!
Laura de Rooy-Dekker, ItaliaCasa
Italia legal expert: legal implications of buying a house in Italy
Q We are about to start looking for a property in Italy and want to understand the process. Our first question is this: does leasehold and freehold exist in Italy as it does in the UK with regards to houses and apartments? If not, is there another distinction, or does one purchase a property freehold regardless of whether it is a house or a flat?
Marcus Hardcastle, by email
A There is no distinction between leasehold and freehold in property ownership in Italy. When you purchase a property in Italy, whether it a house or a flat, you generally purchase the right of full ownership over it. Therefore, the owner of such a property enjoys free ownership for perpetuity and can use the property for any purposes in accordance with local and national planning regulations.
If the flat is situated in a building or the house is composed of other habitable units, in addition to the right of exclusive ownership of the flat, you also purchase the right of co-ownership of the common parts of the building where the flat is situated.
An example of common parts are the common entrance, common stairs, the roof, external walls, etc. In this case, you are generally going to be responsible for a proportional share of the costs relating to the maintenance and repair of the common parts. Your share usually depends on the size of your property and its location within the building/house.
Buildings with more than eight units must appoint a managing agent (amministratore) who is responsible for managing the building on behalf of the co-owners. The managing agent can be an individual or a management company. Only qualified individuals or agents can be appointed and their instructions are always formalised in an official register.
In some, less frequent instances, buyers can build or purchase a property above or under a piece of land without buying the ground where the property is situated. This is called a superficie right.
Laura Protti, LEP Law