The Pollino National Park represents a dramatically varied region of wonder and wilderness, offering some of the most breathtaking scenery in Italy…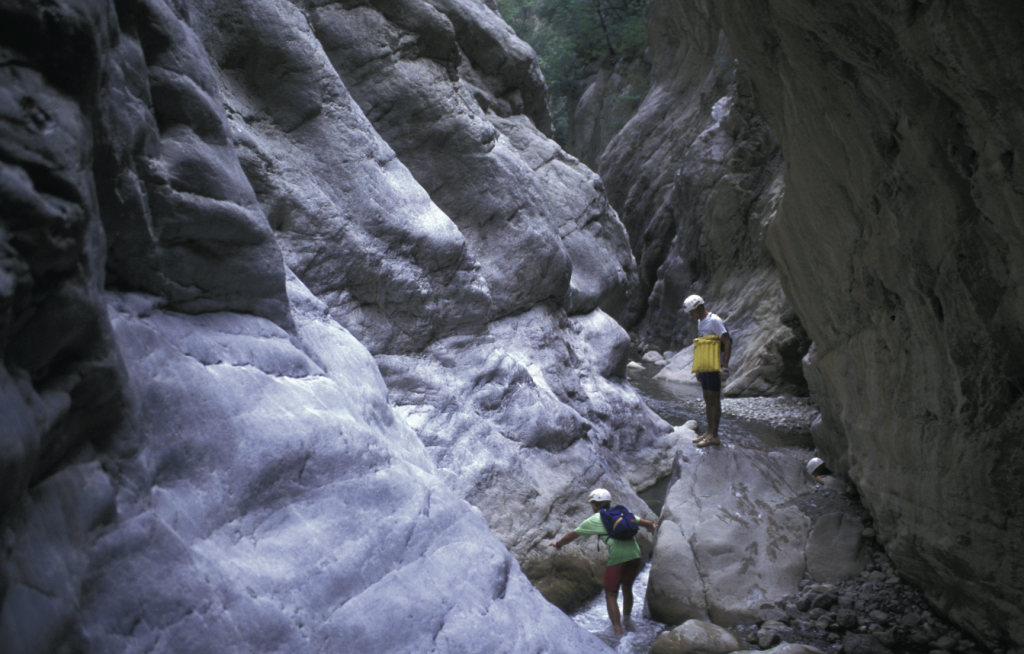 The vertigo-inducing Raganello Gorge shown in this photograph cuts through the Pollino National Park and counts as one of the most dramatic features of this impressive area. The national park of Pollino is the largest natural park in Italy, straddling the southern regions of Calabria and Basilicata over an area of 1,800sqm. The territory is famed for both its fabulously diverse scenery and its wealth of exceptional flora and fauna. Indeed, it is home to myriad rare species, from the Bosnian Pine (the park's adopted symbol) to the golden eagle and Apennine wolf.
For intrepid trekkers the area offers some challenging but unforgettable hiking opportunities through its incredible terrain – exploring ravines, rivers, grottoes and the mighty peaks of the Pollino Massif, which reach over 2,000m.
Tags:
Adventure
,
Appennine
,
Basilicata
,
Calabria
,
Holidays
,
Italian Adventure
,
Pollino National Park
,
Trekkers
,
Viewpoint
,
Walking Holidays