Are you starting to think about taking a short holiday on the Italian Lakes? Check out these selected companies for ideas and inspiration…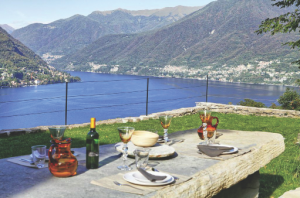 Imagine gliding over a shimmering lake with stunning skyline peaks as your back-drop. Now moor up and relax at a lakeside café with a glass of wine, a plate of pasta and the music of Italian conversation!
This is Lake Como, recognized as one of the places to visit in a world that has so much to see! The advantage of Lake Como is its accessibility by air, train and road.  It is still hidden away like a jewel in a velvet glove, close to the Swiss border, and those in the know come back year after year, bewitched by
its effects.
We represent a wonderful collection of owner's properties, from magnificent traditional lakeside villas to luxury apartments with stunning views. We also have offices on the lake and the team to make this dream a reality. We can organize the boat and the restaurant, the conversation is an Italian way of life of course, as is the quiet lake tranquillity and an emotive lifestyle that may change you forever!
If you are thinking of a romantic break, a family holiday, a short break or even an extended stay, we can offer you a range of accommodation and services unsurpassed on the lake and to suit all budgets.
www.lakecomohomes.com
0207 099 0868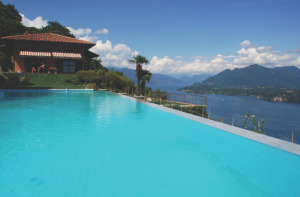 Lake Maggiore is a dream destination throughout the year from the spring blossoms to the summery beaches and water sports, from the autumn gastronomy festivals to the sunny winters and nearby Alps. The Italian Lakes' beauty is never ending and here are three reasons to book a villa through Northitaly Villas…
• QUALITY CHOICE Northitaly has the largest offer of rental villas at Lake Maggiore. We are very proud of our selection of homes with private pools, unique lakeside villas and modern villas with incredible lake views.
• PEACE OF MIND All villas are managed directly by us in close collaboration with the property owners. And our team of representatives on site will provide ongoing support throughout your stay on the lake.
• THE EXTRA MILE A wide range of extra services can be arranged from private chefs to wine tastings, personal guides and excursions, boat hire, and more.
www.northitaly.eu
info@northitaly.eu
+39 33 3384 8900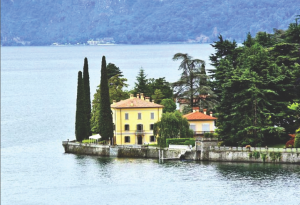 At Oliver's Travels we've made it our job to pick the most unique and luxurious properties throughout Europe and the Caribbean, and naturally we've picked some stunning locations that bring out the very best of the diverse Italian countryside. Whether you prefer the heights of snow-dusted mountains or the placid sounds of the shoreline mere metres from your door, our portfolio of luxury villas will have you feeling like a Duca or Duchessa in no time.
Take the idyllic Montagna Lodge, a 16th century hunting lodge in the heart of the Dolomites. Awarded Italy's Best Ski Chalet by the World Ski Awards in 2013, even if you don't fancy a day on the slopes the surrounding woods offer rock climbing, paragliding, hiking and mushroom picking – how's that for really taking advantage of the local landscape?
For those who prefer to take their relaxation lakeside, you could try the appropriately named Villa Del Lago, which sits on the shore of Lake Como. There's a private boat mooring for fishing and watersports, with the charming village of Limonta located nearby for eating out and treating yourself to a gelato.
0800 133 7999
Tags:
Holidays