Read on to discover five of the best Italian rail journeys, with our round-up of train rides to remember. What's your favourite…?
Photos by iStock unless otherwise stated
1. The legendary Orient Express has graced the tracks of Europe for nearly 140 years and remains the most luxurious experience available to rail rovers seeking the ultimate journey. Romance and elegance are firmly on the menu here – not to mention breathtaking scenery. The famous Rome to Venice section remains a special highlight. Don't forget your evening wear for dining in the plush restaurant car, and your best pyjamas for breakfast in your cabin, brought to you by your steward.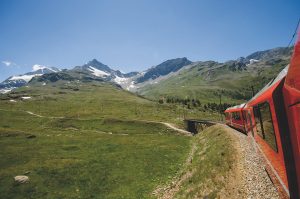 2. The famous Trenino Rosso, the Red Train, belongs to the Swiss company Rhaetian Railways, but the Bernina Express stops at Tirano (the only Italian stop) and is an unmissable opportunity to hop on and enjoy the unparalleled beauty of the Alps as the crimson bullet speeds along to St Moritz.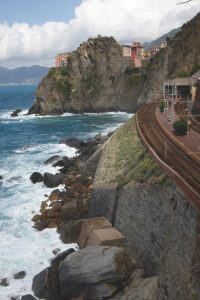 3. The pretty quintet of pastel-shaded villages of the Cinque Terre is a sight to behold, but if you don't fancy walking, taking the train along this stunning section of Ligurian coastline from Riomaggiore to Monterosso is your best alternative for passing through the 'famous five' in comfort. 
4. Enjoy a trip through the Tuscan countryside, including a stop at Sant'Antimo Abbey and vineyards, on the Treno del Vino from Siena to Montalcino, where you will find a winery and cellar, plus an old steam train with its own wine car where the region's best tipples are available for tasting.
5. The magical Lake Maggiore Express not only takes you around Maggiore, but also through valleys and into the mountains. The trip even includes time aboard a boat on the great lake. 
For more about visiting or travelling around Lake Maggiore, see more here.
For more about train travel in Italy, Rachael Martin's 'Making Tracks' series is a great starting point