Step aside Rick Stein – the ambitious fishermen of Goro are about to show you how shellfish really should be cooked. Mario Matassa joins them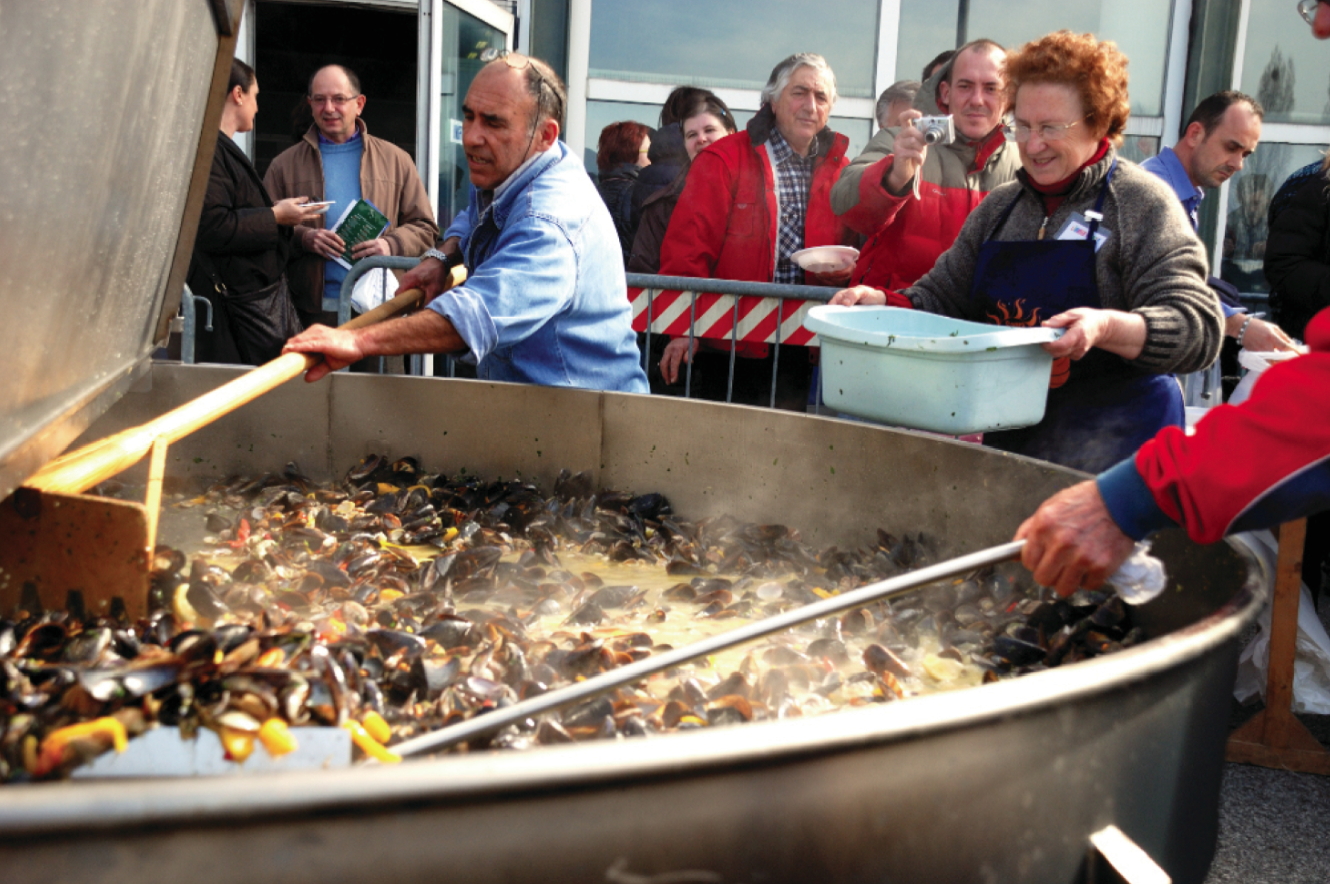 Take several buckets of fresh garlic, parsley and other herbs and spices; 620 kilos of assorted shellfish; a few sturdy shovels and a rake… oh, and don't forget the seven-foot wide, two ton frying pan. That's all there is to it if, like these fishermen, you're after an entry in the Guinness World Records.
The fishermen of Goro, a small village in the Po Delta area in the Province of Ferrara, take their molluscs seriously. I met them at 2008's Liberamente (Free Time) fair in Ferrara where they were rustling up an incredible 500 kilos of fish to feed the 20,000 visitors.
The wetlands of the Po Delta are well suited to cultivating shellfish and the area has been noted in particular for the quality of its clams. But you needn't take my word for it. Visit the fishermen of Goro in July at the annual Sagra della Vongola festival. The seafood is free to all who visit and rumour has it they're going to try and break their own record.