If you're hitting the Italian roads this summer, here are seven ways to ensure that you have a stress-free motoring experience. Paul Pettengale is your guide…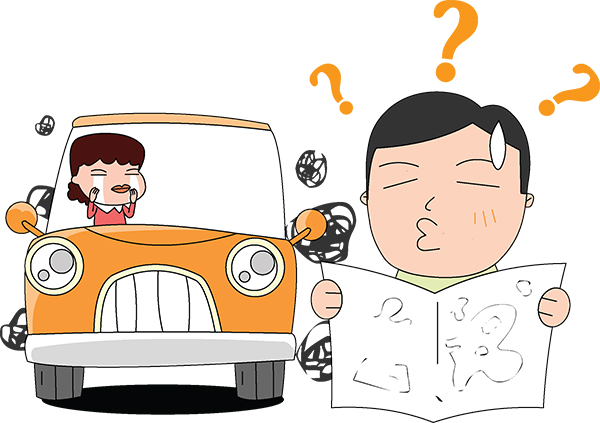 Do hire a car that's big enough for your party and all your luggage. It sounds obvious, but a family of four plus suitcases for a couple of weeks of travelling around the country will require a vehicle significantly larger than the 'budget' class of hire cars available. Think VW Golf size as a minimum. If you book in advance, ask what upgrades are available when you arrive to collect your car – there will be bargains to be had at the desk.
Do opt for a car with satnav, especially if you're intending to travel to rural areas. It's not always a cheap option but it removes a lot of the hassle of travelling through the country. Modern satnav systems are extremely sophisticated and can cope with 'white' roads and locations well off the beaten track. Even in the city, getting disorientated in one-way systems and short cuts that turn out to be anything but will only serve to cause frustration – especially if the weather is hot and the children tired.
Do take a decent road map with you – they're not supplied with hire cars. The spiral-bound Michelin Italy Road Atlas 2016 can be bought from Amazon for around £10. It's a very sound investment. This will be a backup for your satnav system (which even these days can get it wrong from time to time) and will also help to give you a sense of the general geography of your journey. Also, if you're heading for a villa that's out of the way, ask for very specific directions from the rental company or the owners.
Do familiarise yourself with the road traffic laws of Italy – they're different from the UK and even other parts of the European mainland. Your hire car should come with the necessary 'high-vis' jackets, spare light bulbs, warning triangle, etc, but check before you drive off. We would recommend a copy of The Essential Guide to Driving in Europe (again, around £10 from Amazon).
Do not drink and drive. The legal limit is lower in Italy than it is in the UK, so don't get caught out. Be responsible at all times.
Do not drive in Rome if you can possibly avoid it. Many of the roads in the centre have no markings and, frankly, taking on the Romans in their home town when it comes to driving is terrifying (and very few hotels offer parking anyway). If you intend on building a couple of days in Rome into your itinerary then get a taxi from the airport (€48 fixed charge), enjoy your days in the city and then taxi it back to collect your hire car from the airport before venturing further afield.|
Do not forget to fill the fuel tank up before returning your hire car. The charges for not doing so can be punitive. It's also a good idea to take photographs of any damage at the point of collection, especially if you opt not to take damage insurance. The latter is quite expensive at around €12 a day, but it does afford you peace of mind.