The Path of St Francis is a walking trail inspired by the life of St Francis of Assisi that takes you from the north of Tuscany, down through Umbria and into Lazio. Lysa Walder starts at the top, then continues all the way on to Rome…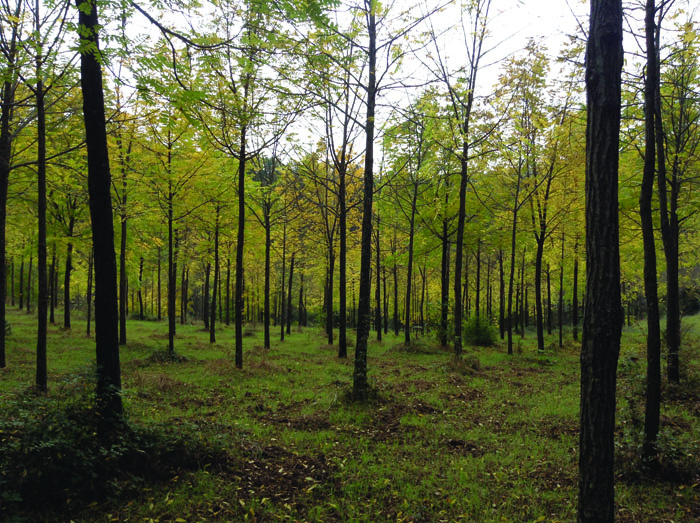 Walking along the Via Francigena from Valle d'Aosta to Rome in 2013 whetted my appetite for ultra walking. No sooner had my first adventure finished than I was longing to begin the next and in October last year I took the leap again.
I found another pilgrims' trail, the Way of San Francis, which meanders from the Sanctuary of La Verna in northeastern Tuscany, down through Umbria and finishing in the Lazio region. I decided to extend the final stretch to suit my purposes and finish in Rome. The route would cover about 500km in 18 days, just a hop and a skip really when compared to the 999km in the 32 days of my first pilgrimage.
I flew to Florence and took the train from there to Arezzo; it was uncharacteristically warm and humid for October. First priority, I needed to find a place to sleep near the train station in Arezzo as I had an early start the next day. The next morning I was up with the larks and took the regional train to Bibbiena, from where I hopped on a bus along with dozens of school kids to the sanctuary.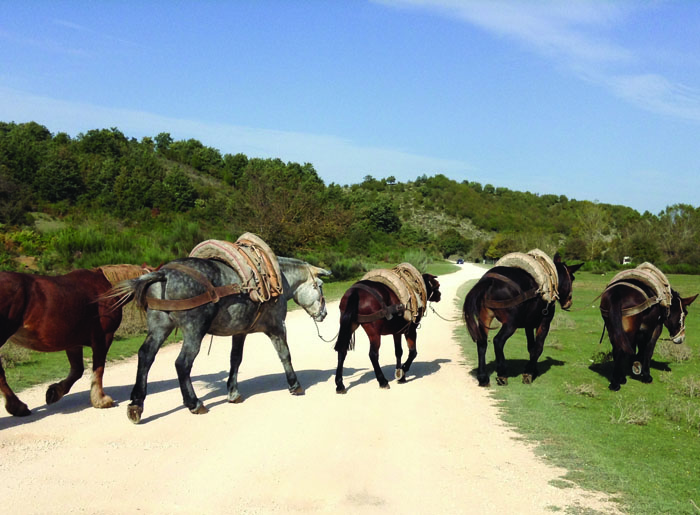 The First of Many Steps
From the sanctuary I took the first of many steps on the long journey and was swiftly immersed in dappled sunlight and silence of the cool, damp, leafy woods of Mount Penna, populated with majestic ash, maple, beech and fir trees.
To walk along an ancient route for religious, spiritual, or any reasons actually, is a fantastic way to live in the moment. It was as if in some way I'd been returned to my factory settings. The relative simplicity of carrying your world on your back and stepping out each morning in to the great unknown, losing and finding your way again, is fabulously enlightening.
Hiking in solitude in the midst of the Italian countryside offered the opportunity to discover the less well known attractions of the regions, and in the process I discovered something of myself that had become lost amidst the noise and chaos of my ordinary city life. Out of necessity my inner strengths and resourcefulness kicked in, particularly when I was in pain, hungry, lost the path or struggled to find a bed for the night.
Encountering ordinary folk going about their day is a privilege that is rarely bestowed on a package tourist. A traveller on foot, however, will frequently pass the local characters chattering away on a bench in a tiny hamlet, playing cards in the only bar in the village or shouting out to each other from atop a ladder as they prepare nets to catch ripe olives in grooves scored out of the earth with mathematical precision.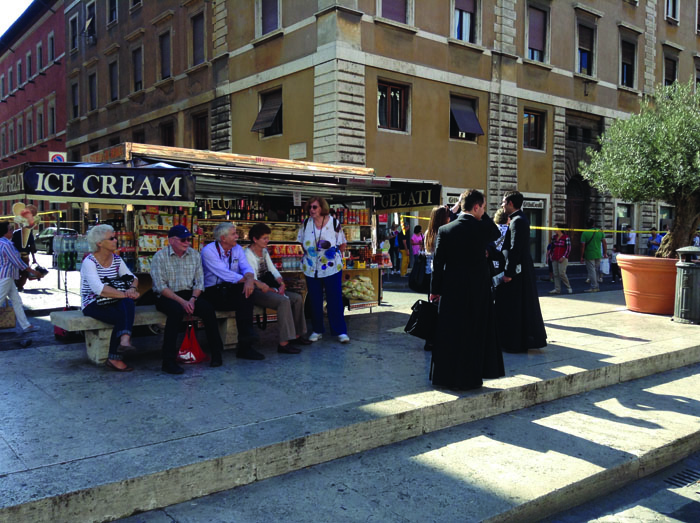 I was blessed with mostly warm and sunny days and never became immune to the staggeringly beautiful vistas; I did however run out of suitable ways to adequately describe them. Even harder to convey is the incredible stillness and silence to be found while deep in the light of dappled woods or on the breezy ridge of a mountain. The familiar rhythm of one's own breath and boots on the rubble track is interrupted only by birdsong, the scuttling of lizards, or a dog barking in the distance.
Hilltop towns appear like crumbling praline wedding cakes erupting from the earth on the horizon. Once inside their ancient walls the pretty cobbled streets beg to be explored. Each a new place to meet people, hear the language and gorge on regional culinary delights. The smell of coffee issuing from tiny hole-in-the-wall bars and of stoves burning chestnut wood coupled with the feel of cobbles underfoot reminding me constantly of exactly where in the world I am privileged to be.
The Way of St Francis is, in every sense, as developed as it is today because of the efforts of one intrepid woman, Angela Seracchioli, who has over recent years painstakingly developed the signage, the distinctive yellow Tau crosses, that keep walkers on the right path. She has also enabled thousands of pilgrims, including myself, to more easily navigate the route through her guidebook On the Road with Saint Francis.
I should tell you about the highlights of my adventure, but how can I do that when every day was packed to the hilt with spellbinding scenery, stories of kindness and compassion and moments of unadulterated gioia di vivere? Don't for one minute get me wrong here because that doesn't mean that it was all a piece of pizza for me. At times it was hard, damn hard, especially in the beginning before I really got used to the effort that walking up mountain and down valley required of my body. For example, I arrived exhausted and in great need of a long, cold glass of Moretti in Passo di Viamaggio after covering a hot and hilly 30km on day one of my journey, followed by an even more vertically challenging and sweaty 32km on day two. The physical effort this entailed meant that not only had I lost my body weight in perspiration but I practically climbed the stairs to my room in tears (after waiting until I was certain there was no one around to witness my plight) alternating between clambering on all fours and bottom shuffling because my hips had all but seized up and I couldn't lift my feet.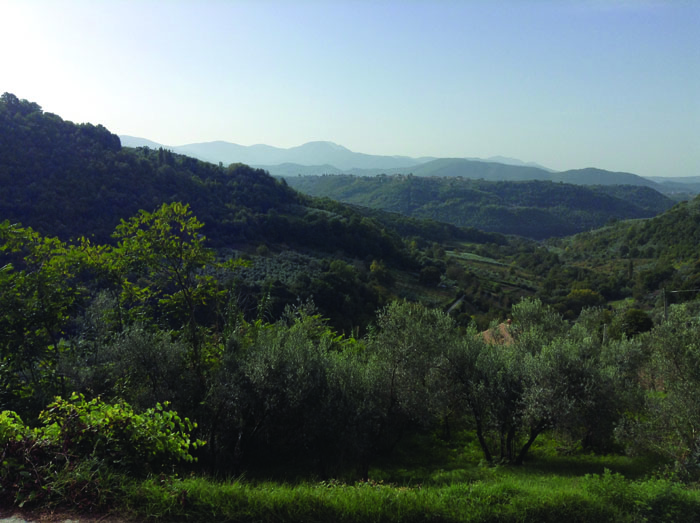 Hair-Raising Moments
There was the occasional hair-raising moment, too. For example, when I rounded a bend on a deserted and densely wooded path I came face to face with a herd of enormous white cattle, each one armed with a set of lethal looking horns. Terrified, I couldn't remember if I should run, stare, avoid eye contact or roll into a ball. Instead I charmed them with a little cow whispering as I walked through the middle of them with feigned nonchalance, my heart banging like a drum in my chest, hoping they wouldn't gore me to death before using me as their sweaty human salt lick.
I was somewhat ill-advisedly walking during the hunting season, which caused another very scary moment because I came within a hair's breadth of being shot. Up until this point the sounds of the shotguns had generally been far enough in the distance not to worry me but one day I was marching through woodland when I heard the crack of shot and a bullet seemed to whistle past my head. I almost dropped to the ground in shock. Three hunters came into view. I said 'Ciao' but they obviously weren't the types for small talk so I quickly moved on; my path took me around a clearing and they continued to fire in my general direction while I prayed under my breath to all the gods that I may granted another day of life. All my days on the front line working for the ambulance service in London had prepared me well; I just wish I'd thought to wear my bullet proof vest!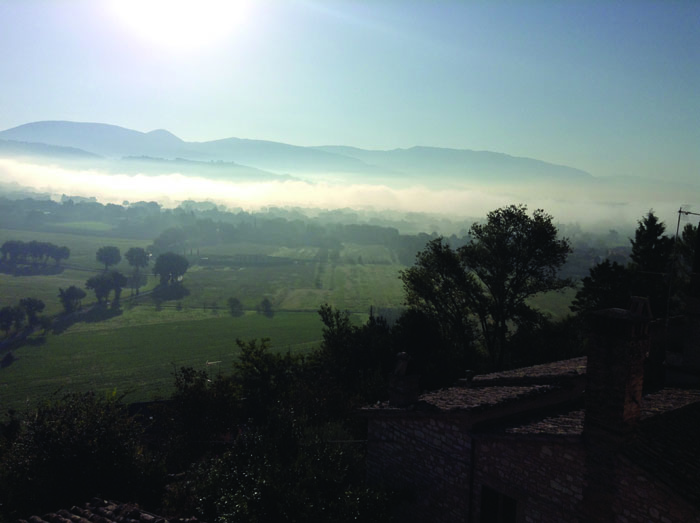 Then there were the random acts of kindness. The Croce Bianca ambulance staff in Arezzo, who very kindly left their post and walked with me to a little, reasonably priced hotel where they introduced me to the owner because they didn't want me walking about town on my own at night. Ivana and Maria, who baked me a whole apple and nut cake to take with me after I'd stayed in their B&B. Rosa and Linda, who hosted me in Spoleto and gave a fabulous guided tour of the city by night after a pizza supper. My friend Silvia's friend's parents, Iginio and Anna in Stroncone – wonderful hosts who sent me on my way with homemade wine and a packed lunch to feed the 5,000. Rosanna, who kindly took me home with her when I could find no B&B to sleep in. She asked me if I'd like to join her feeding her menagerie of farm animals on her orta before returning to eat supper which consisted of freshly laid eggs and more homemade wine. Marco of Croce Rosa Italiana and Anna Rita with her homely Ostello Francescano in Valfabbrica, for a wonderful stay, and for taking me for breakfast and to the top of the tower of the church. Nicoletta, who spontaneously invited me to lunch with her family after I asked directions in the street. I'll never forget her kindness and generous spirit. Sister Carmella in the convent in Rome. Carla and Massimo in Rome. American couple Bill and Bonita, who paid for my night in Agriturismo Santa Giusta just because I gave her a check-up following a nasty fall and divvied up my painkillers with her.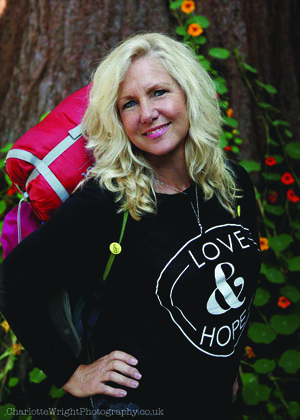 The Beatification of Paul VI
My last day, on the 18th October, arriving in Via Consilliazione it was a unexpected, humid 32 degrees. The roads were closed, police and TV crew were everywhere. All of this was due to the double celebration of the conclusion of the Third Extraordinary General Assembly of the Synod of Bishops and the Beatification of the Servant of God Paul VI. (And there was me thinking it was all for me!)
The crowd dispersed at 13.00hrs, leaving me easily able to meet Silvia and one of my oldest friends, Jaine, and her family under the obelisk in Piazza San Pietro. We sweltered as we spent a couple of hours sight-seeing together before enjoying supper, now as a tourist and no longer a traveller – until the next time. (Which will be Via San Benedetto.)
Lysa Walder is fundraising on JustGiving for Amnesty International UK Section Charitable Trust: www.justgiving.com/lysa-walder2
Tags:
Charity
,
Rome
,
Tours
,
Tuscany
,
Walking to Rome