There are some important dates in Italy this month, with Easter Sunday falling on the 26th, Liberation Day on the 25th, Rome's birthday on the 21st, as well as St George's Day, St Mark's Day, and not-to-be-missed Fermignano Frog Palio…
Easter Sunday
16 April
Nationwide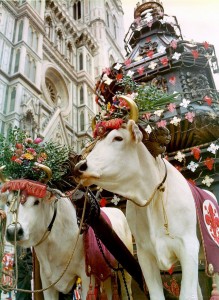 Many Italians head out of town for family picnics on Easter Sunday, and high-street shops tend to close accordingly. So head instead to one of the country's magnificent museums or art galleries, which keep their doors open today. And once you've had your fill of culture, fill your belly with a plate of abbacchio – a delicious grilled lamb dish that most Italian restaurants serve around Easter. If you have any room left, a slice of colomba di pasqua – a cake shaped like a dove – will go down a treat.
Gino's Italian Escape Live
21 April – 11 May
Throughout the UK
If you loved Gino D'Acampo's recent ITV programme, in which he toured around Italy exploring the secrets of the country's best-loved dishes, you'll be interested to know that the celebrity chef is taking the show on a tour of the UK. Opening at Newcastle City Hall on the 21st of April and continuing throughout May, Gino's Italian Escape Live will see the host sharing culinary surprises from all four corners of Italy – and encouraging members of the audience to get involved.
Rome's Birthday
21 April
Rome
It's 2,769 years since the twins Romulus and Remus founded what is now Italy's capital, and we reckon it's aged pretty well! Every year the momentous milestone is marked with a programme of events in and around the Circus Maximus lasting three or four days. Highlights include a trench-digging ritual known as the Tracciato del solco, and a parade of up to 2,000 people in traditional Roman costume. Expect the city's fancy-dress shops to be empty this weekend!
St George's Day
23 April
Caresana
The English aren't the only ones to celebrate St George. The legendary dragon-slayer also happens to be the patron saint of farm workers and shepherds, so if you are in an agricultural community, there's every chance you'll witness some traditional revelry this evening. One of Italy's most unique St George's Day events happens in the historic Piedmont town of Caresana, where a parade of floats is hauled through the streets by oxen – a spectacle not to be missed.
Palio della Rana
23 April
Fermignano
As if wheelbarrow races weren't wacky enough, the townsfolk of Fermignano, Le Marche, make their annual competition even more bonkers by having the competitors push live frogs in their wheeled contraptions. This hopping-mad event has been taking place in the town since 1607, and its popularity shows no signs of waning, with adults and children dressing up in period costume, the streets humming with flea stalls, and live music filling the air (interspersed with assorted frog noises). 
Festival of St Mark/Rosebud Day
25 April
Venice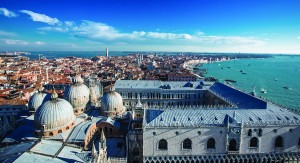 On this day every year, Venetians commemorate the death of their patron saint with a Mass, live music and a spectacular boat race. But there's also a tradition whereby the ladies of the city carry a single rosebud. This is a mark of respect to an 8th-century peasant who fell in love with a noblewoman – legend has it that as he lay dying in the battlefield, he reached out for a rose, which was then sent back to his lover. Sweet! 
Liberation Day
25 April
Nationwide
Italians are given the day off work today, to celebrate two of the country's most momentous events: liberation from Nazi occupation at the end of the Second World War, and the fall of Benito Mussolini's Fascist government. Colourful parades and patriotic concerts are held in towns and villages across Italy, while traditional folk song Bella Ciao – adopted by the Italian Resistance movement during the war – can be heard blaring from kitchen windows and car stereos alike.
Corsa all'anello
29 April – 13 May
Narni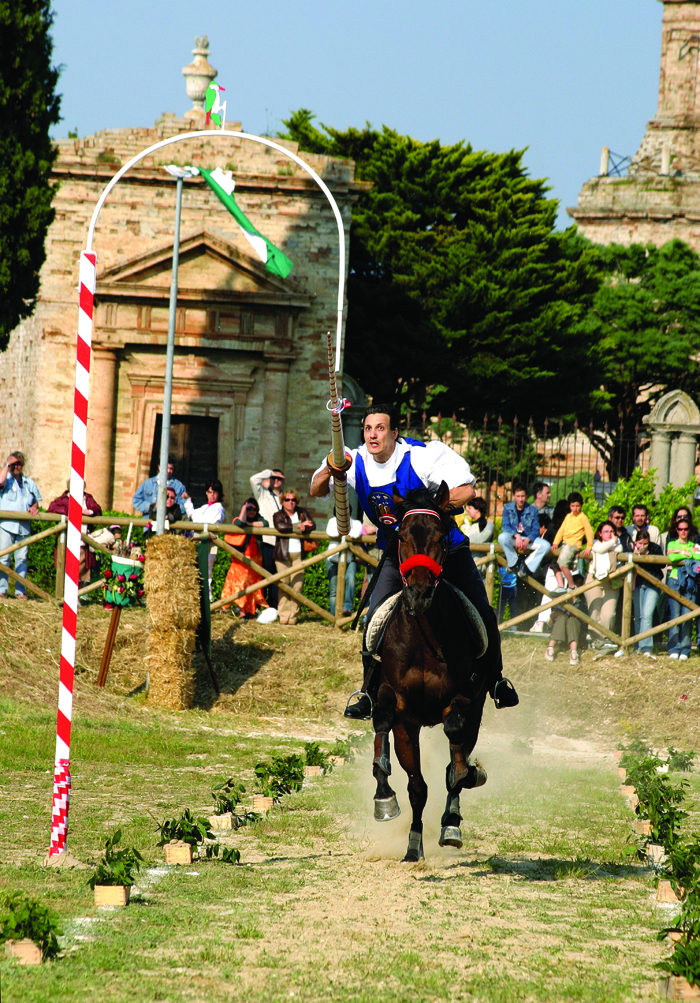 Italians love nothing more than a bit of chivalry, and this historic event has it in spades (or should that be jousting poles?). Dating to the 14th century, the 'Ring Race' sees knights on horseback attempting to spear a ring hanging between two ropes. It's thrilling stuff – and just one of many events spread out over a two-week period in this ancient Umbrian town. From costumed parades to food stalls, there's plenty to keep the whole family entertained.
Roma v Lazio
30 April
Rome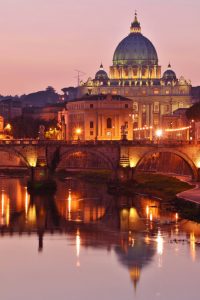 As football rivalries go, they don't come much more passionate than the one between Roma and Lazio. The Roman clubs lock horns again today, with both teams playing well this season. Lazio will be determined to avenge the 0-2 defeat by Roma when the two met in December. A typically noisy Stadio Olimpico awaits. Kick-off 2pm (GMT).