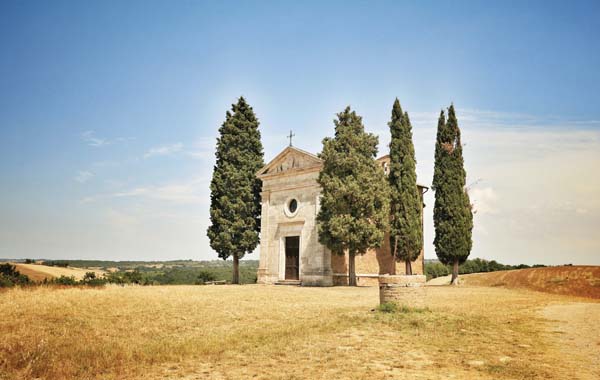 Sponsored post by D&G Property Advice

And how should you go about it, really?

Italy is such a diverse and beautiful place to be and to live, it's no wonder you're interested. Whether to retire, holiday for longer than one summer, or move for a better lifestyle and work environment, Italy has a lot to offer.
Here are three reasons why more people today are considering moving to Italy – aside from Italy's climate, abundant and diverse nature, living culture, lifestyle and costs of living, food, wine and attractive retirement options, that is!
1. Taking a different path after Covid-19, Brexit, and perhaps political divisiveness People are wanting to get away, and are accelerating plans to do so. There is a distinct trend away from big city metropolis living and overcrowded areas.
2. Remote working is possible
Italy has fibre-optic broadband in nearly all cities and many small towns, and the pandemic has spawned a reverse trend wherein many Italians are moving back to the south from their jobs in the north (typically, it has been in the other direction for a long time). 
Communities in the south are experiencing renewed interest, an injection of youth and there is real potential to grow anew. You can take part in helping Italy recover and grow.
3. Italy has introduced substantial tax concessions for new residents
For example, for new residents who come to work, 70 per cent of employment income is completely exempt from income tax for five years – and there are greater concessions for professors and researchers and for those moving to a southern Italian region. This concession can also be extended beyond five years for property buyers and families. 
For new resident-pensioners, the tax on all foreign pensions and other income is currently reduced to a rate of only seven per cent for nine years, where incoming retirees move to smaller towns in southern Italy.
And for high income and wealthy new residents, they can elect an alternate tax regime that provides for a fixed maximum annual tax amount to be paid with no obligation to report any further income
or assets from activities abroad. 
How should you go about Buying property in Italy?
The usual way? Or what about getting personalized treatment to manage the process with you (or really, alongside you).
Why is this relevant and important?
The Italian buying process is complex.

The Italian buying process is not timely. The average purchase process can take nine months.
The Italian buying process is not efficient.

 
D&G PROPERTY ADVICE
Project manages the purchase process on your behalf. D&G is a project management consultancy, and we only represent the buyer in the process of buying a property in Italy. 
You can potentially save yourself a lot of discomfort and stress, as well as considerable time (and hence money) by having a partner on the ground in Italy, working only for you, coordinating the parties and managing the technical, legal and administrative processes on your behalf. 
To find out more about buying in Italy, and request your free eBook about how to buy successfully in Italy, contact Daniel at D&G Property Advice.

We make the process of buying property in Italy simpler, from anywhere in the world.
Contact:

Italy:

+39 345 5678 414

 

London:

+44 (0) 20 3239 0479

Sydney:

+61 (2) 8003 3472
Email: d.shillito@dandgpropertyadvice.com
Website: www.dandgpropertyadvice.com