We asked Beverley Rosen, Lake Como Expert from Lake Como Properties and Advisor to Channel 4's A place in the Sun 2015 what she thinks are the Ten Best Reasons and Tips to Buy on Lake Como. This is what she told us…
1. All day sunshine
This is an essential consideration both for your own enjoyment and for future rentals and re-sale value of your property. The Lake has very steep mountains on both sides of each leg, which naturally affect the time of day that the sun will rise and set over your property. The sun is much lower in the winter months, so make sure you consider this if you intend to use your property in winter. It may be in full sun all day in the height of summer, but that can change dramatically in the winter. Some villages do not see any sun from November to February! Be especially careful on the eastern shore Como to Bellagio leg and the Bellagio to Lecco leg of the lake.
2. Privacy/View
Whether you are looking at buying an apartment or a villa, your privacy will be important to you. Consider whether new developments will be built nearby that could affect you. You may have an uninterrupted view of the lake now, but can anybody build in front of you? Is the land build-able or is it agricultural? Your lawyer will be able to do a 'search' in the local commune for you to check this out. Consider buying where your view is already secured – i.e. building has already taken place and does not affect your view or the land falls away steeply below, so that any future building will not affect you.

3. Quiet
An apartment within a complex is often an ideal solution for a first time second-home buyer. You may view an ideal property during low season, which becomes a nightmare in high season when all the other properties in the complex are occupied by gregarious Italian families. Check out your neighbors and establish whether potentially noisy holidaymakers occupy the other apartments full time or only in the summer. Consider whether being close to the pool is really ideal. It could be unbearable noisy in August. Also consider how many other apartments share the pool.
A lakeside villa could appear idyllic when you view out of season, but remember that in high season and at weekends, the lakeside roads can become very busy with cars and motorbikes. Make sure that you establish just how busy the road is going to get.
4. Parking and outside space
Most people would consider parking space to be essential. Garages sell at a premium on Lake Como. You can pay up to €50,000 for a one-car garage. So check the property details carefully to make sure that if it mentions a garage or parking space, that this is included in the price. Lake Como is made up of many small lakeside villages and mountain hamlets. Narrow roads are commonplace, and public car parks are few, as space is at a premium.
Some form of outside space is an important element in the choice of property. There is nothing worse than being stuck inside on a sunny day, with nowhere to sit out. Think carefully about your requirements for both sun and shade. The heat can be very intense in July and August and although you may want to eat outside, it would be unbearable without some form of shade e.g. an awning or a shady tree. Ensure that the outside space is actually listed on the deeds and it not actually some form of communal space that you have to share with your neighbors. Check that the boundaries that have been enclosed are the legal boundaries of the property and not just an area that the current owner has decided to lay claim to.

5. Pool (or space for one)
An outside pool greatly increases both the value and the enjoyment of a holiday home. If the property does not already have a pool, check that it would be possible to add one on. A decent sized pool can be added on for around €30,000. If you intend to rent your property out, having a pool can double the rental income that you would receive e.g. a 2 bedroom apartment in a complex without a pool would rent for around €800 per week in high season. If it had a pool, you could get up to €1500 euro per week. It may seem unbelievable, but if you consider that there are many, many apartments for rent on Lake Como, but there are very few with swimming pool. The same applies to villas. Rental income is again far higher if you have a property with a swimming pool. There are still very few villas with pools on Lake Como, so they rent at a premium.
6. Avoiding pitfalls
Once you have found your dream property, it is important to establish immediately that there are no potential hindrances to the sale. Many properties in Italy have been passed down through the generations, and often therefore end up being owned/shared by multiple owners. So it is important to make sure that all the parties are willing to go ahead with the sale. This is where it is essential that you use the services of a professional Property Finder or a reputable agent who speaks your language. In such cases this obstacle would have been examined prior to the property being put on the market.
7. Accessibility
There are two sides to the left 'leg' of Lake Como (the main areas for second homes) – the road from Como to Bellagio and the road from Como to Menaggio (and beyond). In terms of accessibility the Bellagio road is narrow and very slow. If you get stick behind a slow-moving vehicle, there are hardly any safe spaces to overtake. This is why the western shore is far more appealing. There are two roads to choose from – a lower lakeside road, which takes you all the way from Cernobbio to Laglio and a faster, top road, with tunnels by-passing some of the smaller villages. This makes certain parts of the western shore much more accessible and practical all year round. In reality anything after Colonno can get snagged up with long traffic delays in summer when coaches get stuck on the narrow corners. Consider carefully how long you are willing to travel from the airport and at what time of day you will be traveling. If you always arrive on the late flight into Malpensa for example, you could get as far as Argegno in only 45 minutes. Check out bus routes and the frequency of the ferry.
8. Fees & costs
Check out the full price including all the buying costs (taxes and fees) These vary and can be as much as 15% on top of the final price. Get the agent or Property Finder to prepare a schedule of costs for you including the notary and the lawyer fees. Note that the property tax paid on a previously owned property is based on the cadastral (land registry) value of the house, which is based on a historical value rather than the asking price and is usually substantially less. However on a new house tax is calculated on the actual selling price. Don't forget to ask about communal fees – if there are shared areas and pools, lifts etc. you will usually be expected to contribute to the costs of maintaining these.
9. Legal advice
Use a good lawyer who speaks English (ask for recommendations) The fee is around 1.5% of the purchase price, but it is well worth it! Remember that as the buyer, the choice of the Notary for the completion of the sale is your choice. Use the one that your lawyer recommends.
10. Purchase Proposal
The Proposta d'Acquisto (purchase proposal) – this seemingly simple document, that an agent may ask you to sign is legally binding and if your offer is accepted, you are committed to the purchase – so get it checked out by your lawyer before you sign it.
INFORMATION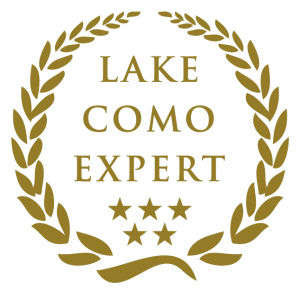 www.lakecomoproperties.com
info@lakecomoproperties.com
☎ +39 3484108544
Click below to view some of Lake Como Properties' luxury dwellings on sale now: