Sponsored by Property For Sale Le Marche

I love Le Marche. In 2007, I moved my family here from New York, including two small children, and we've enjoyed a terrific lifestyle ever since. I started PropertyForSaleMarche.com after a career in marketing that included corporate marketing jobs, a stint in venture capital and 12 years as CEO of a sports marketing firm I founded and ran, based in NY. Given that career background, we run a seriously professional business here, much more in tune with our clients' life and work experiences than the typical agent. Our site is focused on quality, not quantity. We have vast experience finding clients the right home, and if that doesn't happen we have the best team in Le Marche for custom restorations. Profit from our personal and professional knowledge and our network of legal, technical and architectural pros.
– Kevin Gibney, Managing Director / Titolare
PropertyForSaleMarche.com – kgibney@propertyforsalemarche.com – +39 347 538 6668
Casa Azzurra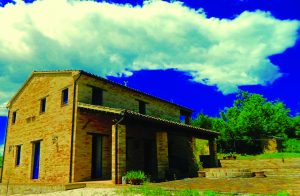 Located in Regnano (MC). Well-built, classic country house with 4 bedrooms (2 en suite), 2 outbuildings, big plot. Delivers great value for the money at new €269,000 asking price. Great views. Private. Structural engineer's survey completed. Olive grove and vineyard, producing ample olive oil and wine. Easy access, ideal location. All paperwork in order, ready to go. You can't beat Casa Azzurra for its price and value.
Price €269,000 
Casa Vostra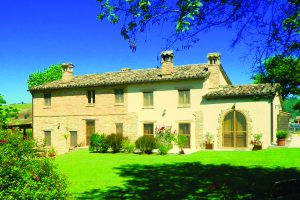 Located in Loro Piceno (MC). Big, comfortable, beautifully located, lovingly restored house with all the amenities. Its owners live there full-time and it shows. You feel instantly welcome in its spacious open-plan layout. 240sqm house with 4-5 bedrooms. Sold fully furnished. 20sqm garage. Great pool with terrace. 2km to vibrant town. Idyllic views. Easy access.
Price €525,000
Il Roccolo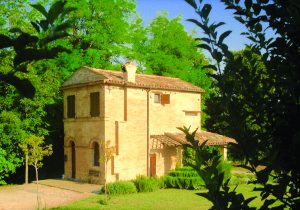 Located in Amandola (FM). Historic, 2-bedroom cottage-sized house that began life as the hunting lodge of an aristocratic family over a century ago. Old stone floors, remnants of an original fresco, original slatted windows – all unique, from a time long gone. 2.5 hectare plot. It's the ideal place for someone "on the hunt" for a simple, unique and inexpensive property in Le Marche.
Price €159,000
Tags:
Italian property