Discover your dream home with Fleur Kinson's guide to the best places to buy a property in the beautiful region of Lombardy
Photos by iStock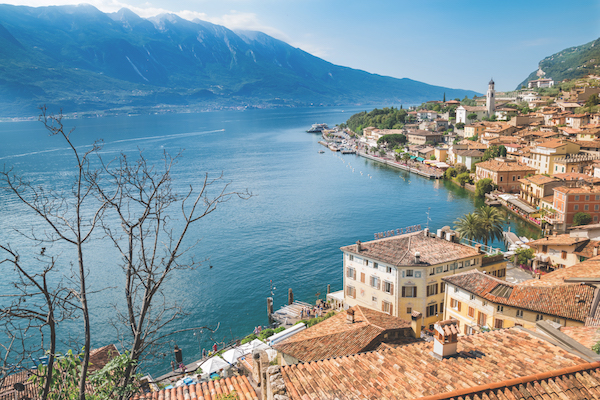 Lombardy is the economic powerhouse of Italy, and prices here reflect that, especially in the capital, Milan, which is one of the most businesslike and affluent cities anywhere in Europe. Elsewhere, however, there are property bargains to be had, if you are prepared to look hard enough, and in the right places. The desirable parts of the region's lakeshores command high prices, too, but each has its areas where owning a property on an Italian lake is not beyond many people's dreams. As ever, the further you get away from the water, the more prices tend to drop away, and some of the region's smaller cities are often more than affordable.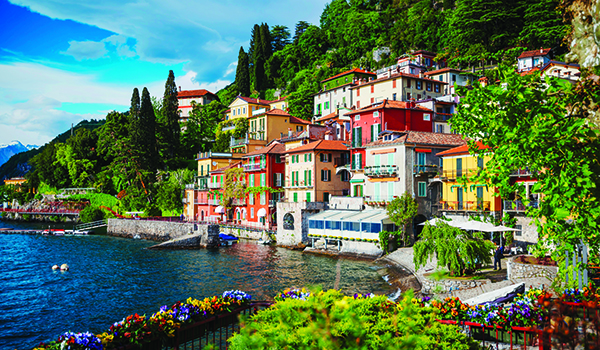 The northwest
Northwest Lombardy's chief attractions are Lake Maggiore and Lake Como. Both lakes sport pretty villas and elegant waterside walkways. Como is perhaps the more romantic of the two – with green mountainsides plunging into the blue water and a number of attractive tiny towns dotted along the shoreline. It's popular with Brits, yet somehow manages to maintain its air of unspoilt tranquillity.
The northern end of Lake Como is a little less expensive than the middle and south of the lake. Less visited by tourists, perhaps because it's further from Milan, Lake Como's north tends to feels less like a ghost town in the winter when you compare it to the hustle and bustle of summer. Lake Maggiore spills over from Lombardy into Switzerland. Its surrounding slopes are gentler than Como's, but its benign microclimate is similar. Maggiore benefits from having several gorgeous islands in its midst, some with visitable palazzi and sumptuous gardens.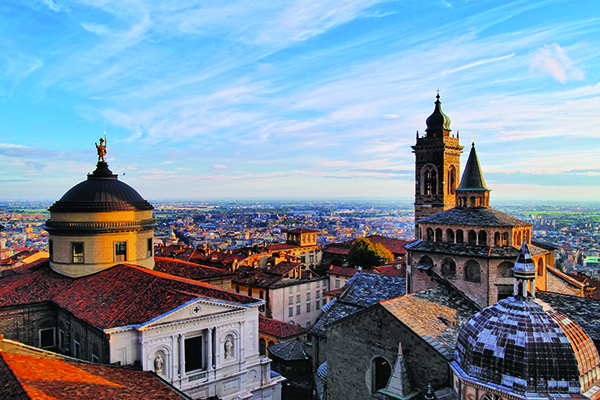 The northeast
Lombardy's far north borders Switzerland, and the mountains, fresh air and architecture recall the neighbouring country. Between Lake Como and Lake Iseo sits the lovely city of Bergamo. Further east, Brescia is another attractive small city full of venerable buildings, which benefits from its proximity to Lake Garda. The largest and most popular lake in Italy, Garda's shoreline is well developed – some would say in places overdeveloped. It can be crowded in the summer, and not all the waterside towns are attractive. Holiday rental prospects here are excellent.
Garda's southern shores are low-lying, rising to rocky cliffs in the north, where there's good skiing and Alpine walking. Half the lake lies in the Veneto region rather than in Lombardy, so you're close to places such as Verona, Padua and Venice. Lake Garda is pricey, but there's a huge range of attractions here – villas and gardens as well as watersports.

Milan
Italy's second largest city, but by far its most wealthy, chic and opulent, Milan is the country's capital of finance and fashion. The Italian stock exchange is here, and so are the country's biggest designers. Most Milanese work ferociously hard, and go to work in dazzlingly sharp suits. But they know how to play as well – the city has a rich cultural scene, good nightlife, and a very convivial café society. The shopping, as you'd expect, is excellent. Milan may not be the most beautiful of Italian cities (although it has one of Europe's most stunning cathedrals), but it's an extremely snazzy place with a fabulous lifestyle on offer – if you can afford it.
Milan is the costliest city for property in Italy, with prices comparable to London. The rental prospects to young professionals or to students are excellent though. With so many international companies having offices here, it's no surprise that Milan has Italy's highest concentration of foreign residents. There are only about 2,000 Brits, yet there's at least one British school in the city. Milan's outskirts can be quite industrial, but once you get beyond the urban sprawl there are attractions in every direction – wide crop fields and charming medieval towns to the south, gorgeous lakes and mountains to the north. The Milanese strive to get their work-life balance right, and they enjoy regular weekends away from the city. In August, Milan is practically empty as its workers take to the lakes, to the beaches of Liguria, and beyond.

The south
The landscape of Lombardy's south is dominated by the vast, fertile Po Valley. Huge agricultural fields lie peppered with old farmhouses in various states of repair. Several lovely old towns – tiny cities, really – add considerable colour and interest. First is Pavia, a handsome and contented place where a dozen San-Gimignano-like medieval towers still keep watch over the attractive skyline (scores of other towers having tumbled down over the centuries). There's a good life to be had here, and property prices are about a third of those in Milan, an hour away. East of Pavia, the next town of note is Cremona, world capital of violin-making, and a pleasantly cosy, provincial sort of place.
Lombardy's last major town before you meet the border with the Veneto is Mantua (or Mantova if you want to use the actual Italian name rather than the anglophone adaptation that generations of British travellers have used) – a deeply appealing place and again very reasonable in terms of property costs. Mantua's exotic-looking skyline rises above three lakes that encircle the little city and bloom with lotus flowers in the summer. Down on the streets, it's all medieval cobbled piazzas and interesting old buildings. The waterways and flat terrain surrounding Mantua make for lots of pleasant boat trips and happy cycling along well-made cycle paths. With Lake Garda not very far away, and all the delights of the Veneto region on your doorstep, Mantua offers a very high quality of life.
Find more on property prospects in Lombardy here.