Italy has particularly liveable cities ? small-sized, friendly, rich in history and lovely to look at. They make especially good locations to invest in a property, says Fleur Kinson…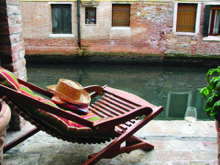 However much you love Italy?s wonderful countryside, you can?t have failed to notice that Italy?s cities are among the country?s greatest charms. Who wouldn?t swoon to behold the glories of Florence, Venice or Rome? But almost every Italian city is appealing in one way or another. There?s always a well-preserved historic centre, often pedestrianised, and invariably peppered with beautiful buildings. Also, there are abundant independent shops rather than streets of faceless chainstores. The citizens are enthusiastic about their home metropolis, and being Italian, they tend to uphold the same strong sense of community we admire so much in their nation?s small towns and villages. Each Italian city has its own strong identity, its local dishes and particular festivals ? making it a unique place. Best of all, Italian cities are almost always small, built on a human scale rather than sprawling on and on. In fact, only three Italian cities have a population of more than one million (Milan, Rome and Naples). Even Rome, which is more than double the size of second-biggest city Milan, is only a third as big as London.
British buyers in Italy are most often drawn to farmhouses in the countryside. But if you?re thinking of relocating to Italy, or looking to make a particularly safe investment in Italian property, you?d do well to consider an apartment in one of Italy?s cities. We privacy-loving Brits tend to shudder at the word ?apartment?, but be assured that Italian flats are extremely well-built for comfortable, long-term living. City-central buildings are often centuries-old, with thick stone walls that guard against neighbourly noise. Further from the centre, modern apartment buildings in concrete might be less beautiful on the outside, but they?re not necessarily less sound-proof on the inside. Italians don?t consider apartments a second-class property option, and builders plan for quiet in their construction. Nice outdoor spaces such as balconies, patios and terraces further add to the appeal of most Italian apartments.
AT THE HEART OF THINGS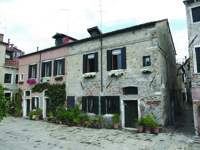 Urban properties everywhere tend to retain their value extremely well, because there?s rarely a shortage of people looking to buy in a city. In any city loved by tourists, there?s the added bonus of strong holiday rental prospects. If the city also draws students and international businesspeople, there can be medium-to-long-term lets to consider, too. So, in more ways than one, an urban property proves a strong investment. But it also offers practical advantages for your own holidaymaking. If you plan to make frequent short visits to your apartment, you?ll find that its urban location allows you to enjoy maximum visiting time ? i.e. you can fly into the city and soon be at your flat rather than spending an hour or two driving to a farmhouse out in the countryside.
If, rather than a holiday home, what you want is to relocate to Italy, an urban apartment is a strongly recommended first base. It?s harder to feel isolated or lonely in a city, plus it?s easier to learn the Italian way of doing things with shops and services all on your doorstep. Your Italian language skills will be practised more often too, and when the inevitable longing for your mother tongue hits, you?ll also be far more likely to meet fellow ex-pats and Italians who can speak English in a city than in most peaceful rural areas.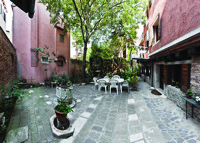 Obviously, owning a city apartment puts all that city?s delights and distractions on your doorstep. But it also means a much lower-maintenance kind of property than a rambling old house out in the sticks. If your apartment building has a communal garden or pool, someone will maintain them for you. The spese del condominio is an annual charge paid by all apartment-owners in the same building to cover the cleaning and maintenance of shared spaces such as gardens, corridors and lifts, and the upkeep of drains, boiler room, roof and so on. Talk to your estate agent to make sure you know exactly how much the spese del condominio will be before you buy. Remember that maintenance costs on a rural house are still likely to prove higher in the long run.
SOME PRACTICAL TIPS
Thinking about costs, savings and other practical matters, note that many Italian city apartments are offered for sale ready-furnished. This can save you the headache of hoisting sofas and fridges up several floors to your door ? as well as buying them in the first place.
Be aware that if you do opt for an unfurnished place, though, what we consider ?fixed? furniture in the UK is often considered ?unfixed? in Italy. In this country where the kitchen is a semi-sacred place, fixtures such as fridges, cookers, countertops and cupboards are likely to be moved on to the next property along with the owner?s tables and chairs. So don?t expect all white goods to automatically be in place when you move in! Be sure to clarify with your agent what exactly an unfurnished property?s kitchen will possess. Also check whether a parking space for the property is included. Many urban apartments do not include a free parking space or garage facility, and you might have to buy one separately (they can be between ?10,000 and ?30,000). Even if you don?t plan on using a car yourself when visiting the property, a parking space could be a big plus for some rental clients.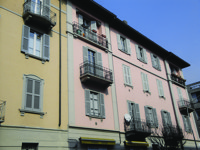 As you can imagine, certain features make a property far more attractive for rentals. Visitors usually don?t want to be too far from the city?s centre, of course. And another big factor is whether an apartment has any outdoor space. A balcony, patio or terrace will greatly enhance your property?s rentability. It will also bump up what you have to pay for the place, as you?d expect. If you?re refurbishing your urban apartment before renting it out, this will greatly increase its desirability. Don?t scrimp on materials or labour, as every penny you spend improving the place will prove a very good investment on subsequent rental returns and the ultimate re-sale price of the property.
KEY CITIES
The big question, of course, is which Italian city to choose. For many readers, this is a ?no-brainer?. You?ll already have a serious affection for one particular city and it will be there that you?ll definitely want to buy. Others readers will be more open to advice and suggestion, seeking particularly good rental prospects or some other desirable factor. Let?s look through some options, starting with the three cities most loved by visitors and by foreign buyers: Venice, Florence and Rome. As you?d expect, these tend to be the most expensive cities in Italy, but they each offer superb holiday rental prospects ? and for many more weeks of the year than rural locations.
Crowded, decaying and flood-prone, Venice is nonetheless one of the most beautiful cities on the planet. Its central island has a permanent population of less than 100,000 ? but it receives a staggering twelve million visitors every year. The least you can expect to pay for a one-bedroom apartment in Venice is about ?250,000, while well-situated two-beds start at about ?350,000. Note that old canalside buildings can be quite high-maintenance, being subject to damp and so on. Note also that Venice has some especially sleek and lovely modern developments in outlying areas such as Lido di Jesolo. You could reasonably expect rental returns of about ?600 a week on a one-bedroom apartment in Venice, or ?800-?1,000 per week on a two-bed, twenty-five weeks of the year.
Andrea Redivo Zaglia of Veneto specialists Properties in Italy says you?re likely to get a six or seven per cent annual return on Venetian property. He notes that while the city?s prices haven?t gone down since the onset of recession in 2008, today?s vendors are often open to negotiation on asking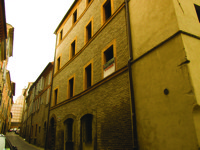 prices. ?Some of the best?deals,? he adds, ?can be made with properties needing refurbishment. These can be made very profitable if well restored and managed.?
A magnet for lovers of Renaissance art and architecture, Florence teems with visitors all year round. Its property prices are comparable with those of Venice. Linda Travella of the longstanding agency Casa Travella advises buying a home a short bus ride out rather than slap-bang in Florence?s crowded city centre. And what about mighty Rome? Property here can be slightly higher-priced even than in Venice or Florence, but rental returns are slightly higher too. In Rome you might consider buying on the city outskirts in order to save money. Plenty of holidaymakers and students are more than happy to rent a place on the edges of the city rather than in the centre ? but make sure the nearby transport connections are good!
FURTHER AFIELD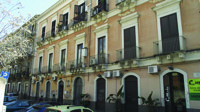 If the sky-high prices of Italy?s big three tourist cities aren?t what you?re looking for, you probably shouldn?t consider Milan, either. Italy?s super-slick, hard-working second city has property prices on a par with Rome?s. But have you thought about Turin, Genoa, Naples, Palermo, Bologna, Perugia, Padua? Each is an attractive place with plenty of visiting tourists ? and students ? to form a decent rental clientele. Linda Travella recommends considering a university city such as Padua to take advantage of two types of rental client. Perugia in lovely Umbria would be another good choice, since it has two universities, plenty of leisure visitors, but also a fair number of businesspeople making short-to-medium-term stays.
Obviously, the most important factor in your decision is how much you love the city in question. Only you can know which particular metropolis feels right to you. Italy is full of great cities offering very strong investment prospects. They are also, of course, magical places with which you can fall in love.
Tags:
Property