Discover your perfect Italian home in Lazio. Our guide to the region has the lowdown on the property potential of each area…
Words by Fleur Kinson. Photos by iStock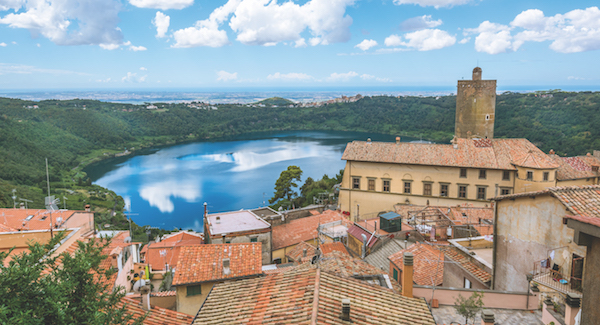 Introduction
Lazio sits on the western side of central Italy, a longish region that in many ways is the geographical divide between northern and southern Italy. It bridges the two parts of the country and is home to the nation's capital Rome, the sublime Eternal City. The region has a population of a little over five-and-a-half million, but this figure swells by almost twice that amount each year as visitors flock to see the many attractions of Rome and the Vatican City. Lesser numbers visit the region's other towns and sites. Getting here and travelling around and about is easy, with good road and rail links across much of the Lazio region.
Rome is served by two international airports: Ciampino to the south of the city and Fiumicino towards the coast to the west. With the delights of Rome's city life easily accessible, and a wealth of rural beauty and historic towns all around – not to mention a pretty, up-and-coming coastline – Lazio is a good bet for buying property today, with generally lower house prices than those of its more popular northern neighbours, Tuscany and Umbria.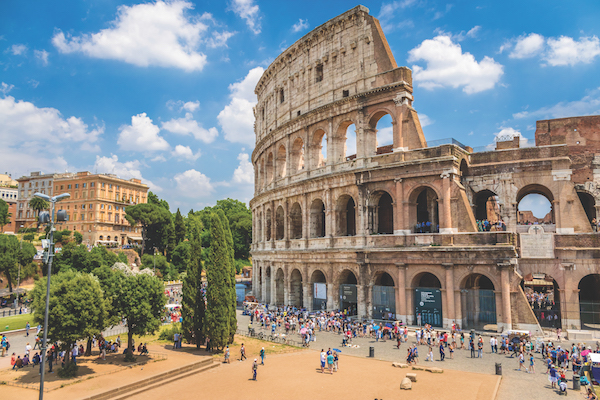 Rome
As you might expect, Italy's capital is one of the priciest places to buy property in Italy. And that's if you can find someone willing to sell! But if you can find, and afford, a home here you will certainly reap the rewards. Not only is Rome one of the most iconic and eternally fascinating places that you could ever hope to have a first or second home in, its rental returns are pretty incredible, with a steady stream of visitors arriving here almost all year round. While all central apartments should do well for holiday rentals, the most popular are places within easy reach of a metro station and those that boast outdoor space in a terrace or a balcony.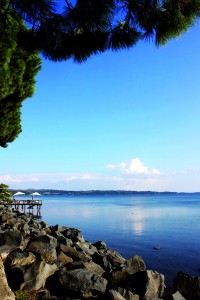 Northern Lazio
This picturesque area runs from Rome to Lakes Bracciano, Vico and Bolsena. It was once a highly volcanic area – the trio of popular lakes were formed in the craters, and the surrounding countryside was made fertile thanks to the lava deposits in the soil. The vegetation is lush, and vines, olive and fruit trees flourish. The area is also known as La Tuscia and was originally occupied by the Etruscans; evidence of their presence is scattered across the area. Northern Lazio is popular with both Italian and foreign buyers – and demand for property is increasing – but it remains, in general, less pricey than nearby Tuscany and Umbria. There are several pretty, historic towns in this part of Lazio which would make a great base for a second home in a very 'Italian' part of the country, with good transport links, lovely scenery and a full range of amenities.
Central Lazio
To escape the stifling summer heat, Romans tend to head for the local hills, in particular the hill-towns of the Castelli Romani just to the southeast of the city. The climate and beauty of this rural area have made it an ideal summer retreat since the days of the ancients. In this area you'll find lovely Tivoli with Villa Adriana and Villa d'Este, both of which attract many tourists today. Other gorgeous country villas in the area ensure that there is plenty to keep visitors occupied if they head out of the capital for a day or two. There are decent holiday rental prospects here – especially in the summer months – and the area, which is the region's most prolific area for wine-making, is always going to be a good spot to look for a base in very pleasant surroundings. Heading further east, you soon reach the mountainous spine of Italy.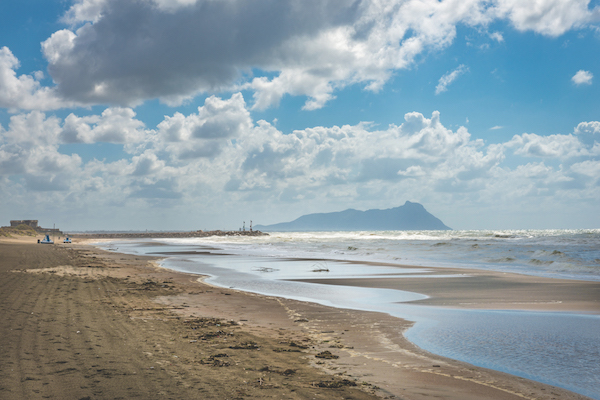 Southern Lazio
In general, southern Lazio is a quieter part of the region, a world away from the bustle of Rome. It's not as rich in historic remains as the north, but there is a growing tourist industry here, especially in Ciociaria – an unspoilt area in the foothills of the Apennines. Although this part of the region is starting to come to foreign buyers' attention, it is still largely undiscovered and prices here are some of the lowest in Lazio. If you'd like somewhere tranquil, pretty and steeped in traditional Italian charm, but within reach of Rome, this could be the area for you. At Lazio's furthest southern reaches, the landscape is more typical of Italy's south, markedly drier and less lush than northern Lazio, but the coastline is the best in the region, with attractive coastal towns like Sperlonga (former home of Emperor Tiberius) and Gaeta with its atmospheric grotto and huge castle.
For a more detailed account of the area and its property prospects, Homes in Lazio is a good starting point.