ITS ITALY has now launched ITS LENDING, a new lending crowdfunding platform to preserve years' worth of heritage and make a profitable investment while doing so.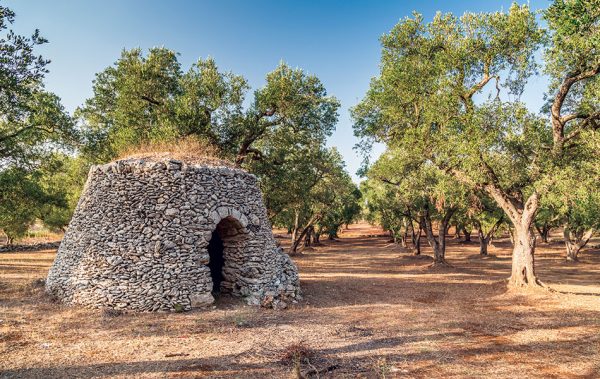 Famous for its culture and exquisite food, Italy attracts thousands of tourists every year. Many daydream about buying a romantic property at the heart of an ancient village and maybe even investing in a small business.
In addition, the global pandemic and the possibility of remote working have also encouraged buyers to seek a more sustainable lifestyle, making ancient Italian villages, called borghi, even more attractive.
In the past, daunting bureaucracy and high cost would have discouraged many foreign buyers from making their dream come true. Now, moving to Italy and buying a property is rapidly becoming a concrete and much more affordable opportunity.
Italian-led lifestyle company ITS ITALY has come up with a simple and innovative process to help buyers buy properties to customise – and even invest in some local business opportunities.
Based in London, ITS ITALY takes care of everything within guaranteed times and costs, allowing its clients to simply enjoy the experience without any stress. Upon registration, prospective customers will be able to option vetted properties and configure them to their needs.
ITS ITALY has simplified all the administrative procedures necessary to move to Italy, buy, restore, and refurbish a property, making the process as stress-free as possible.
Thanks to new technologies and upgraded connectivity, ITS ITALY's members will enjoy all the benefits of a modern lifestyle. Members will also be able to invest alongside local businesses or create new ones at the community level, while also offering the opportunity to get involved in entrepreneurial projects in the area.
ITS ITALY aims to create concrete opportunities for foreigners to fully integrate within the local communities.
COMMUNITY LIFE
The company goes beyond the promotion of ancient villages for just tourism. ITS ITALY focuses on both helping foreign buyers and the welfare of the local communities.
Ancient Italian villages with no more than 5,000 residents are at the heart of Italy's cultural portfolio. Each village is unique for its culinary traditions, historical monuments, local events, and, more importantly, its communities.
Yet over the years, many have been negatively affected by depopulation. ITS ITALY aims to trigger a virtuous circle between urban restoration and investments with a high social impact.
Each property is carefully selected with the help of local municipalities, and it is at the heart of the village's recovery plan. At the heart of the project is the aim of helping local communities regenerate their social fabric, led by sustainable rebuilding and preservation of the property portfolio's heritage.
In this way, ITS ITALY's buyers will not be just foreign visitors, but will also be an integral part of the community. As the company motto says: "Don't just visit! Belong!"
Through this programme, the first properties and businesses have been realised, and the company has signed up more than 50 municipalities from all over the country in less than a year.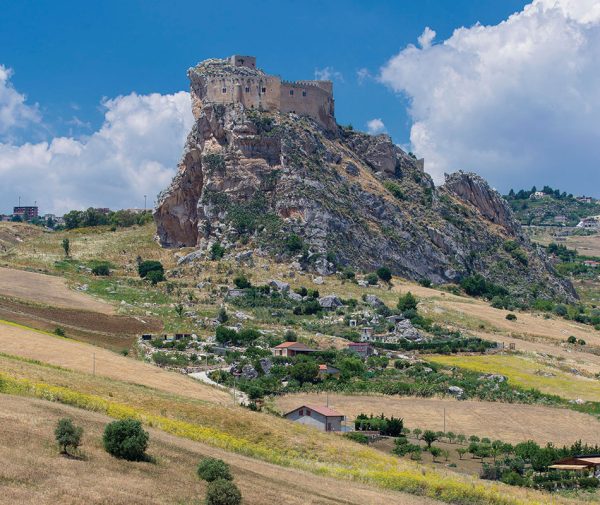 A NEW INITIATIVE
Thanks to its early success and close collaboration with the local communities, the company has just launched a new platform of lending crowdfunding, ITS Lending, widening its operations to an entirely new level of experience.
ITS Lending is the first crowdfunding platform dedicated to the regeneration of ancient Italian villages. All interested buyers can start with a minimum secure investment of €100 to finance the restoration of these ancient properties.
After the completion of the works, the sale is completed typically within a maximum period of a year. The investors will be paid an interest rate between 6 and 12 per cent on an annual basis, in addition to the return of the capital.
The first opportunities include a recovery project of two historical buildings in the villages of Caprarica di Lecce, in the Salento area in the heel of the Italian boot, and in Mussomeli in Sicily, housing a 14th-century castle – and there are many more projects still to come!
The site hosted at least 22 new opportunities, and in 2023 it will open a crowdfunding line exclusively dedicated to local businesses.
In this way, the company aims to promote the restoration of historic buildings and support local economies, creating new jobs and widening the perspectives of villages that used to be confined to agriculture and artisanal productions.
Both ITS Lending and ITS ITALY offer more than just a savvy investment in 'regenerated' properties, but rather the people, local businesses, and the culture and heritage of uniquely diverse Italian locations.
Thanks to the close collaboration with the local municipalities and the interest of foreign buyers in these locations, ITS ITALY is now leading the renovation and re-population of ancient villages.
The company is also promoting other projects in selected municipalities in Italy, for the development of new services, including the construction of 'Clubhouses'.
These buildings are places of about 150 to 250sqm in size, equipped with electric cars charging points, and open to the public with co-working functions, centres, services and social gatherings. So far, ITS ITALY has attracted the interest of over 4,500 international buyers.
ITS ITALY is now accepting new subscriptions, and you can join the revolutionary programme on the ITS ITALY website.
Images © Shutterstock
For more Italian property, visit our archive.