Adored for its stunning landscapes and historic cities stuffed with fine art, Tuscany is a dream-region for many would-be buyers in Italy, says Fleur Kinson…
Photos by Getty Images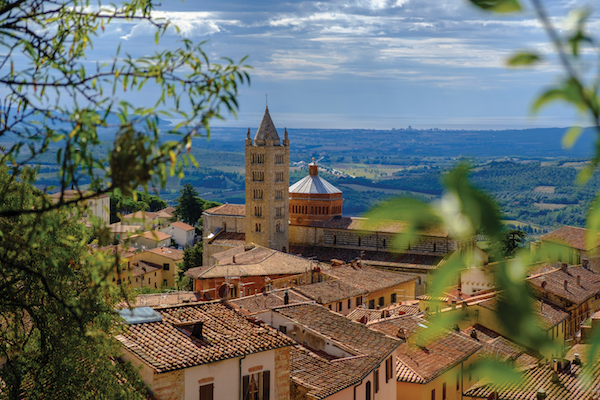 If you asked a non-Italian to list as many of Italy's 20 official regions as they could, however short their list was, it would almost certainly include Tuscany. This gilded swathe of central Italy is one of the nation's biggest names. And it's well-known for good reason. To begin with, there's its colourful history and wealth of art. Who hasn't heard of Florence or Pisa, or of legendary Tuscans such as Michelangelo and Leonardo da Vinci? And then there are the million modern images of Tuscan countryside that surround us in advertisements and product-labels. Those rolling hills, arcing vineyards, bristling cypress trees and honey-coloured stone farmhouses form some of the quintessential conceptions of Italy – even for people who've never been to the country.
So Tuscany is a region that needs no introduction. But we should perhaps point out that the region's assets include more than just legendary art-cities and lyrical hilly countryside. There are also fabulous stretches of coast here in Tuscany, where pale sands slope into turquoise shallows, and there's a generous scattering of jewel-like offshore islands. There are leafy mountains strewn with old castles, and huge areas of wilderness-like national parkland harbouring impressive wildlife. If you were to try to find downsides to Tuscany, you might point to one or two bland and undistinguished towns, and to some intense summer crowding in tourist centres – but you get that kind of thing everywhere in the world now. Overall, Tuscany is a spectacular place. Its food, wine and olive oil are rightly exalted, and the region's climate is sublime. No wonder so many people from so many different countries have dreamed of owning a home here.

Market and prices
As well as containing one of the most popular cities for foreign buyers in Italy (Florence), Tuscany is also home to some of the nation's best-loved countryside (in particular, the exquisitely beautiful Chianti Hills area north of Siena, once so full of English homeowners it was dubbed 'Chiantishire'). In such places, decades of popularity did lead to the kind of high prices you might expect, but the long tail of the 2008 financial crisis has kept prices pretty static over the past several years, with the result that these gorgeous locales are currently much more affordable than they were a decade ago. Furthermore, other locations in Tuscany which never became expensive in the first place still offer very good value for money.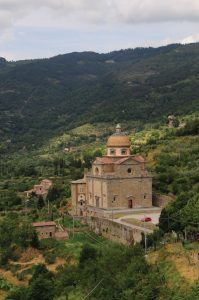 Alessandro Trenti of the estate agency Fine Tuscany says that "The idea that Tuscany is only for the wealthiest is very wrong. There are properties here for all budgets and tastes. Tuscany's territory is so diverse and spectacular that you will feel like you're visiting a different country every day. All this comes at a price, but that price can be much lower than you might expect!"
We'll be looking at Tuscany's different areas in more detail in a moment, but here's a quick rough guide to prices in various parts of the region to get you thinking. In Tuscany's attractive, mountainous north and in its wild far south, you can get a fully habitable home for less than €100,000. In Tuscany's more central parts, small rural houses start at about €200,000. In the most popular stretches of central countryside, you might get a one-to three-bedroom apartment in a restored farmhouse with a pool for between €200,000 and €400,000, or a four- to six-bedroom farmhouse or villa from about €800,000 to €1 million (or more). 
Tuscany's historic cities tend to be quite expensive. Centrally-located apartments in Florence start at about €200,000, while the centres of Siena, Pisa and Lucca are only marginally cheaper. In Tuscany's east, the ancient cities of Arezzo and Cortona are generally lower-priced and are often recommended for good-value property.
At the extremes
Tuscany is a fairly large region (it's about the size of Wales), so you'll need some idea of the character and geography of its various parts in order to help you decide where you might want to buy. Let's start by looking at the extreme north and extreme south. These are generally where you'll find the region's most inexpensive homes, and both are attractive areas that have proven quite popular with foreign buyers over the last dozen years or so. 
The far north (the spur of Tuscany north of Lucca) is steep and leafy – akin to the inland terrain of neighbouring Liguria. There are plenty of old houses offered for sale ready-restored up here, as well as tumbledown properties that are ripe for restoration. 
Benito Casci of the estate agency Houses in Tuscany particularly recommends the Garfagnana valley area of northern Tuscany. He says, "The Garfagnana's isolated position, far from crowded main roads, has allowed the area to remain somewhat 'detached' from the rest of Tuscany. It's filled with breathtaking views across lush valleys and rugged hills, charming ancient towns and hilltop castles to explore, as well as some of Italy's largest national wildlife reserves and natural parks. It's perfect for hiking, mountain-biking and horse-riding. From spring to summer the landscape presents every imaginable shade of green; in autumn it's golden, and in winter the hilltops and surrounding mountains are covered in snow."
Jumping down to Tuscany's southern extremes, you'll find a wider, more open and less leafy landscape than in the far north. High, broad hills are punctuated by sudden upthrusts of volcanic rock, and there's a spacious and faintly mystical feel to the area. Southern Tuscany holds some very appealing small towns and villages, a clutch of hot springs and lots of fascinating relics from the time of the Etruscan civilisation. Olive groves and vineyards are generously scattered about, and sparkling clean Lake Bolsena lies just across the border in northern Lazio. 
While we're on the subject of water, let's take a quick look at Tuscany's coast. You might be interested to know that much of the southern Tuscan seaside is rather wild and undeveloped, in stark contrast to populous northern stretches where well-combed sand sports hundreds of bright, neatly-arranged beach umbrellas. The northern half of Tuscany's coast is generally much more expensive for property than the southern half, but coastal buyers everywhere should remember that Italians like to buy homes as close to the water as possible, and therefore you can always make savings by buying a few miles inland. Buyers drawn to any of Tuscany's delicious islands, such as Elba or Giglio, should expect fairly high property prices.

The centre and cities
Central Tuscany is the rural idyll that features on all the postcards and product labels, especially the picture perfect countryside north and south of Siena. Property prices here reflect this popularity. Together with some parts of the coast and the city of Florence, the priciest parts of Tuscany are the Chianti Hills north of Siena and the Val d'Orcia south of Siena. But if you've lost your heart to this gilded stretch, you might still manage to get a home here on a moderate budget by opting for a small rural house rather than a whole farmhouse, a one- or two-bedroom apartment within a large farmhouse, or a village apartment.
As for Tuscany's cities, the three most popular with visitors are Pisa, Florence and Siena, and none of them are cheap for property. Florence is the highest-priced of the three, though, like all Tuscany's popular spots, it offers absolutely superb prospects to anyone hoping to offer holiday rentals on a home here. What's more, unlike the countryside and the beaches, international visitors come to Florence pretty much all year round. Anyone thinking of buying in a Tuscan city should definitely also consider jewel-like, walled Lucca in the north, Arezzo in the central east, and Volterra in the central west. All are appealing, well-kept places with surprisingly reasonable property prices. They are nicely situated and well-connected.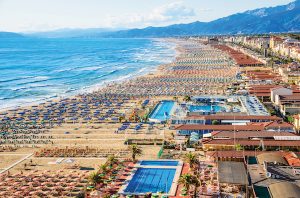 Holiday rentals
As you might expect for such a famous part of Italy, holiday rental prospects on properties in Tuscany are very good. Many owners of holiday homes cover their maintenance costs – and more – by offering holiday lets. If you want to maximise rental potential, try to get a home with traditional features or period details, with an outdoor space of some kind (a garden, terrace or balcony), ideally with a pool, with good views, and with a sense of privacy but also with easy access to shops and amenities. That's a lot to try to get, but each factor will ensure greater visitor interest and rental value.
Obviously, as well as strong rental prospects, properties in Tuscany offer strong re-sale value too. The region's property market has a proven ability to weather shocks in the wider economy, and prices neither suddenly balloon nor suddenly collapse. This is a safe and stable place to invest your money. 
Anna Rivieccio of the estate agency Tuscany Inside says, "Tuscany still represents the premier region for overseas buyers in Italy. We have clients from all over the world wishing to buy property here. Some are seeking a holiday house that they will rent out when they're not using it, and some are seeking a permanent home because Tuscany offers such a high quality of life. The climate, education, transport, food and wine are excellent, and crime is almost non-existent, making Tuscany a pretty perfect place to live. I have been selling properties for 27 years and Tuscany has always been in demand with clients from across the world." 
Useful contacts:
Casa Travella
Club Borgo di Vagli
Fine Tuscany
Houses in Tuscany
L'Architrave
Tuscany Inside
For more on Tuscany's property potential, see our regional guide
Tuscany property picks:
[slideshow_deploy id='22227′]