Italian cities get it just about right. They're usually not too big, they're always full of beautiful buildings, and they tend to favour pedestrians over motorised traffic. They're also excellent places in which to buy a property, says Fleur Kinson…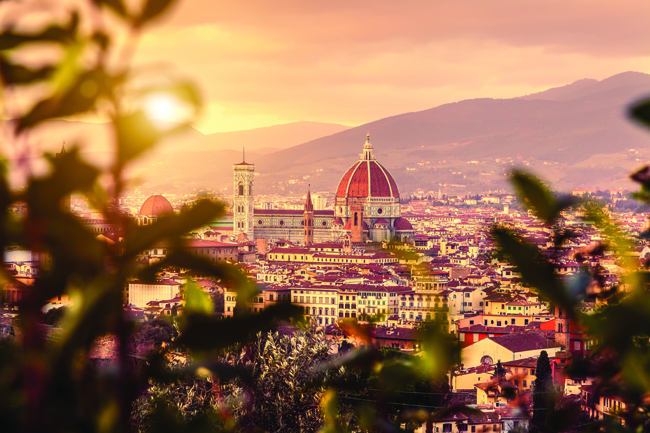 Italy's famously glorious countryside is rivalled in appeal only by its opposite: the nation's bewitching cities. And it's not just the best-known places that prove unforgettable. Venice, Florence and Rome astound millions of first-time visitors every year, but so do dozens of lesser-known gems such as Perugia, Trieste, Bologna and so on. Put simply, Italy does cities well. There's invariably a well-preserved historic centre, often pedestrianized, and full of interesting independent shops rather than overwhelmed with faceless chainstores.
There's a strong local identity – with festivals and traditions particular to that city alone, distinctive dishes, and a specific dialect. Citizens feel loyalty to their city, take pride in it, and show the same strong sense of community we non-Italians admire so much in the nation's small towns and villages. Sure, some Italian cities are more appealing than others, but in the main it's astonishing what a high proportion of them are thoroughly beguiling places to be.
Much of what facilitates the charm, of course, is size. Italian cities tend to be rather small. Only two are home to more than a million people (Rome and Milan), while only two others even approach the seven-figure mark (Naples and Turin). The remainder of Italy's cities are tiny by comparison, which makes them feel somehow intimate and knowable. What's more, being many centuries old, most Italian cities were designed chiefly to suit pedestrians – so they're still full of strollable spaces and streets too narrow for cars. This greatly adds to their appeal and sense of calm, and further facilitates community as strolling citizens constantly meet each other on the streets.
INVESTMENT AND ENJOYMENT
Like urban properties everywhere, homes in Italian cities are particularly good at holding their value – regardless of vicissitudes elsewhere in the property market. This is because there's rarely a shortage of people looking to buy homes in a city, as cities offer the highest concentration of jobs. Plus, in old Italian city centres, it's usually impossible to build a stock of new homes, so housing supply will never meet demand. Thus any money you spend on an urban property is usually very safe.
Then there's the added financial advantage of rental prospects. If you're not intending to live in your urban Italian property yourself, chances are that you'll be able to rent the place out to tourists, students or visiting businesspeople. The cities you're most likely to want to buy a home in will probably be the same cities that tourists most want to visit. And you should note that tourists don't just visit Italy's cities in the summer, but at all times of the year. For holiday rentals, an urban property is usually an even more reliable and lucrative bet than a rural one.
Investment aside, there are other good reasons to consider Italy's cities when you're thinking of buying a home in Italy. An urban property offers practical advantages for your own holidaymaking. You can fly into the city and swiftly arrive at your home there, rather than spending an hour or two driving out to a farmhouse in the countryside. Frequent short breaks can be much more viable with an urban home than a rural one.
Meanwhile, if what you want is to make a permanent move to Italy rather than merely buy a holiday home, an urban property can be advantageous too. You're less likely to be lonely in a city than in the countryside as you settle into your new life. You'll have all necessary services right on your doorstep as you learn how things are done in Italy. Plus, you're likely to find more English-speakers in a city than out in the wilds.
KEY CITIES
The big question, of course, is which city? Most readers will already know which one they love the most, which one caught their heart on a special visit and which is the one they long to explore and make their own. But if that isn't you, let's take a quick look at some of the options out there. The three most popular cities for foreign buyers are, unsurprisingly, also the three most popular with leisure visitors – namely Venice, Florence and Rome. Naturally this makes them some of the most expensive Italian cities to buy in, but it also gives them some of the very best holiday rental returns. Each of those three cities receives millions of visitors every year, and those visitors come at all times of the year – not just in the summer.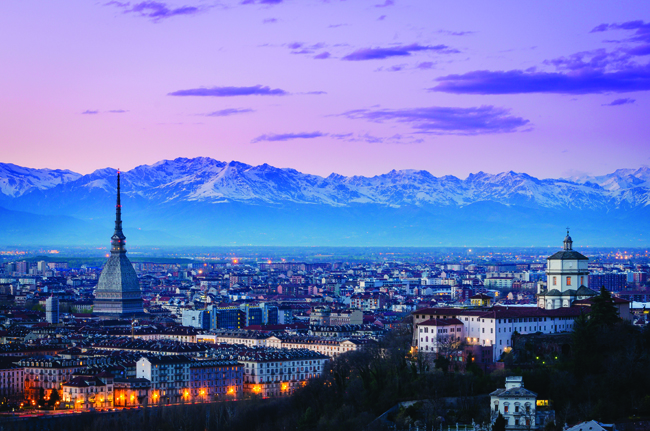 In romantic Venice, it's possible to get a studio or one-bedroom apartment for under €200,000, although better-located ones will ask up to €300,000. Two-bedroom apartments might ask €350,000-€450,000, and three-beds €400,000-€600,000. Obviously location – and features, such as balconies, patios and views – influence price considerably. The most expensive district is San Marco, plus anywhere with a view over the Grand Canal. Popular areas with lower-priced property include Dorsoduro, San Polo, Santa Croce, Castello and Giudecca. In general, a two-bedroom apartment can be rented out for about €800-€1,000 per week. The most desirable properties for rental clients are always those with charming views – rooftops or canals – and with some outdoor space.
Florence, that magnet for lovers of Renaissance art and architecture, has property prices on a par with those of Venice. You could get a decent one-bedroom apartment here for €200,000. Corso Flaccomio of the Florence-specialist estate agency Pitcher and Flaccomio notes that high-end properties in the city are currently rising in price while the rest are sinking a little in value or remaining stable.
He notes that Florence's currently least expensive areas are around Ognissanti, Palazzuolo, the San Lorenzo market and the train station, and the most expensive ones around the Piazza Signora and the Ponte Vecchio. For maximising rental appeal, Corso recommends choosing a two- or three-bedroom apartment high up in its building. He says now is a very good time to buy Florentine property, especially apartments needing a bit of renovation inside.
THE CAPITAL
Rome, Italy's bold and confident capital, sees property prices even slightly higher than those of Venice. But Rome is a big place – it's Italy's largest city by a long way – and you could consider buying on the city outskirts in order to save money. Plenty of holidaymakers and students are more than happy to rent outside the centre, but if you do buy a home like this make sure the transport connections into the centre are good!
Lorenzo Baccin of the agency Rome Loft advises that prices in Rome have been sinking for a while but that they're expected to go no lower. (He notes, by the way, that in early 2017 Romans will learn whether their city has been chosen to host the 2024 Olympic games, and if it is then this is likely to give a considerable boost the housing market at that time.) Currently the most expensive part of Rome is the Spanish Steps and its surrounding areas, Lorenzo says. For value-for-money, he recommends districts such as Testaccio, Trastevere and Borgo Pio, and also the prestigious Olgiata district which lies far outside Rome's centre. "Buyers hoping to rent their property to tourists should pay special attention to making it as charming as possible," he says. "Competition in the rentals market rewards apartments that are stylish yet affordable." Lorenzo also recommends considering a property that can sleep up to six people, "as there is a lack of large apartments in the tourist rental market."
If Venice, Florence and Rome seem a little too crowded or expensive for you, there are of course many other wonderful Italian cities to recommend. Bologna is a handsome place with a sky-high quality of life, Verona is pretty and teems with visitors, Perugia and Urbino are highly attractive and give easy access to all the delights of central Italy. (Perugia has very good holiday rental prospects plus longer-term lets available from students and visiting businesspeople.) Colourful Naples is expensive for property but with a housing shortage there are good long-term lets to be gained here. Alternatively you might opt for exotic Palermo, the Sicilian capital.
All these cities – and others – would provide you with a very appealing place to visit as well as giving you some good rental potential.
Most buyers interested in a city centre will be looking for an apartment rather than a detached property. You should rest assured that Italian apartments are extremely well-built for comfortable, long-term living. City-central buildings are often centuries-old, with thick stone walls that guard against neighbourly noise, and modern builders also plan for quiet inside their constructions. Note that a city apartment is almost always cheaper to maintain than a country house. Maintenance costs for the whole apartment building are split between all the owners, so it's not like you'll suddenly be faced with a massive bill to repair the roof of your home – as you could be with an old farmhouse. A pre-set annual charge, the spese del condominio, is paid by all apartment-owners in the same building to cover the cleaning and upkeep of shared spaces such as gardens, corridors and lifts, plus the maintenance of drains, boiler room, the roof and so on.
If you're thinking about rental clients, in any city, note that certain features make a property far more attractive to them. They usually don't want to be too far from the city's centre, and they love having some outdoor space such as a balcony, patio or terrace. A charming view from the window always helps, as does characterful décor of some kind. Refurbishing your apartment before renting it is something that will repay itself in the long run.