Our experts are here to help with all your questions about Italy. This month we find a favourite Neapolitan recipe, go cycling in Italy and ask about Americans buying property there…
Favourite recipe
I'm looking for a recipe for pasta fazool. We had it on holiday in Naples and it was deliciously different! I have been online, but there are so many interpretations. I thought you might be able to help with a more authentic recipe.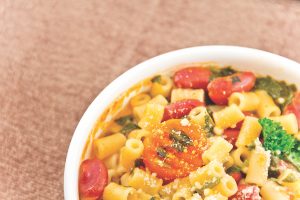 Pasta fazool is the Neapolitan dialect name for pasta e fagioli, the thick pasta and bean soup popular all over Italy and which has a thousand different interpretations! There are so many recipes for this soup as each and every region of Italy seems to have its own take on it.
Basically, however, the recipe is always more or less the same, with a few variations such as the addition of tomato purée, other vegetables, herbs, pancetta, chilli or sometimes a different kind of bean. Here is our own version for you. This recipe will serve four people and take about an hour to prepare.
Ingredients:
• 300g dried cannellini/borlotti beans, or equivalent canned cannellini/borlotti beans
• 75g fatty pancetta or prosciutto (optional)
• 3 tbsp olive oil
• 1 onion, peeled and chopped
• 1 large carrot, chopped
• 1 large celery stick, chopped
• 1 litre good meat or vegetable stock
• 150g small soup pasta 
• sea salt and freshly milled black pepper
• extra-virgin olive oil for drizzling
• Parmesan cheese for sprinkling
1 If using canned beans, drain and set aside. If using dried beans, soak overnight in cold water, then drain and rinse. Boil quickly in water for 10 minutes to remove the natural toxins, then drain and rinse again. Cover with fresh water and simmer gently until tender, which will take about 40 minutes.
2 Having prepared the beans, fry the pancetta and olive oil with the onion, carrot and celery until the vegetables are all soft. Add the beans and stir thoroughly. Add the stock and simmer slowly until the beans are almost falling apart. Add the pasta and cook until tender.
3 Season to taste and serve warm, drizzled with a little extra-virgin olive oil and with a light sprinkling of freshly grated Parmesan cheese.
Amanda Robinson, Italia! Magazine
Cycling holidays

We are a couple of keen (but not 'sporty') cyclists who would like to cycle in Italy on holiday, both around and outside cities, but so far we have been put off by the prospect of having to cope with the high mountains in the country and also by fears our friends have sown about how dangerous Italian roads can be. Would you advise cycling there? And if so, how do you think we should go about it?
I certainly wouldn't advise, for example, trying to tackle the main thoroughfares of Rome on a bicycle on your first day there. That would be mad. Even the locals don't do that. You'll see bikes in Rome in the smaller backstreets in the older parts of the city, but I can't recall seeing anyone trying to negotiate Mussolini's main roads on two wheels (unless those two wheels had a 150cc engine between them – and even that looks a bit scary to me).
Florence is a little different – perhaps because it doesn't have as many main roads in the city centre; and there are MoBike sharing schemes there, and in Milan, Turin, Bologna and other northern cities. Cities like Mantova, Ferrara and Verona, lying as they do on the flatlands of the Po Valley, would be ideal places to set out from to explore the countryside – and indeed there's a very good network extending north from Verona to Lake Garda and the Valpolicella.
I went there this summer, for the second time (I was there five years ago), and the network is developing well. There's now a real initiative, especially across the north of Italy, to make cycling friendly, fun and accessible to all, locals and visitors alike.
As for road safety, I haven't felt more vulnerable in Italy than in the UK (though the fact that you're travelling on the other side of the road, on roads you don't know, perhaps makes you more careful) but in general (and this is just my impression) while Italian road traffic can seem more chaotic, there's not as much aggression; people don't seem to be in so much of a hurry. The things to watch out for are distracted drivers and people not respecting your priority.
As for the mountains, you have two options: avoid going to the mountains; or get an e-bike. You can do that through Verona Garda Bike, and there's another very good system in Alta Badia – which is of course about as mountainous as you can get. It's in places like this where you understand just how well a bike will get you to places you would otherwise not have access to.

Jon Palmer, Italia! Magazine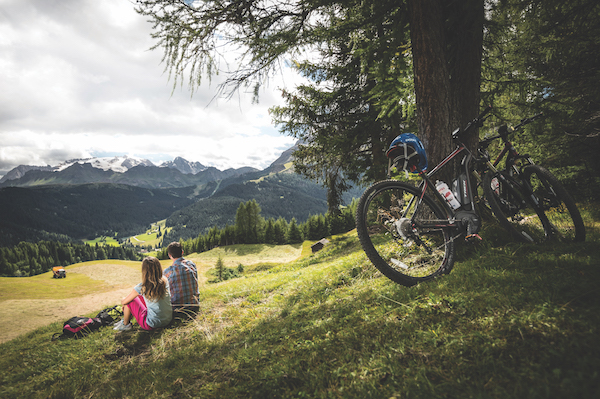 Italia! legal expert
Residential property in Italy
Do you have to be a citizen of Italy or the EU in order to own residential property in Italy? If not, what "status" must a person hold in order to own such property? How does a US citizen obtain such status?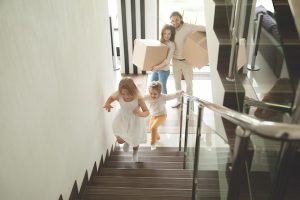 Generally speaking, entitlement to purchase residential properties in Italy is recognized to citizens of countries that allow Italian citizens to invest in real estate properties in their territory.
While this entitlement is automatically recognized to citizens of EU Member states and of EEA Countries (Iceland, Liechtenstein and Norway), it also originates from other factors such as bilateral agreements between Italy and other countries in matters promoting and protecting investments.
Non-European citizens wishing to travel to Italy (and generally in the Schengen Area) must apply for a short-term Schengen tourist visa. Depending on the visa issued they may be allowed to enter once or multiple times and stay for no longer than three months/90 days within a given six-month period.
Under the current applicable rules, US citizens who spend more than three months in Italy each year are considered residents. This includes people visiting Italy for work or those wishing to visit the country for a longer period.
As regards tax liabilities strictly connected to the purchase of a property in Italy, these apply to all private individuals and corporate entities entitled to invest in real estate property in Italy, regardless of whether their country of origin is an EU member.
The current applicable stamp duty rate is 9 per cent of the official value of the property for non-resident buyers and 2 per cent of the official value of the property for resident buyers who purchase the property as their main home. When the purchase is subject to VAT instead, the applicable rates are 10 per cent of the price for non-resident buyers and 4 per cent for resident buyers who wish to purchase the property as their "main home".

Laura Protti, LEP Law