Maria Cristina Oggero, an expert in property in the Monferrato area of Piemonte (Piedmont), explains why investing in this region is a great choice
This amazing part of the Piemonte region is unfortunately much less well known than the nearby area around Alba. Although the two locations are pretty similar for the landscapes and the kinds of properties you'll find, the Alba area is far more heavily marketed for the tourism industry.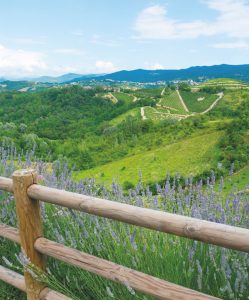 This actually represents something of an advantage for Monferrato, since the area has remained pretty authentic, and the communities of locals are vibrant and mostly composed of young families and young couples, living and working locally.
Day-to-day facilities and amenities (such as transport links and school systems etc) are generally well organised. All the villages (even those that are most remote from the capital town, Asti) have many amenities, shops, bars, and a multitude of restaurants catering to any taste, from casual, inexpensive dining right up to award-winning foodie paradises.
From a real estate point of view, the local property market has always been tied to the local economic situation. In Monferrato there is no difference for local versus foreign buyers: they can all find the same prices and the same opportunities. So there are no overpriced properties marketed for rich foreigners, with cheap ones aimed at locals, as unfortunately has become a feature of the property market in other parts of Italy.
It is a great time to purchase a property here; not only are we experiencing a time during which the prices are appealing, and a great selection of properties is still on the market (though the crisis here is over, and things may change soon!), but also as a buyer here you are sure to become part of the community – you can enjoy the real Italian lifestyle (not the fake one you find sometimes represented as 'la dolce vita' or 'dolce far niente' – the Italians' daily working schedule is rarely shorter than 9-10 hours a day!).
The market offers a wide range of opportunities: including properties to refurbish in the €60,000-€90,000 price range (keeping in mind that an average cost to renovate is commonly thought to work out at around €1,000 per sqm). Renovated properties start from €130,000 (sometimes good bargains can be found in semi-detached properties, even if some buyers worry about being too close to the neighbours). Expect to pay up to €400,000 or more for high-spec restored properties with a pool (an average pool starts from around €25,000, going up to €45,000 or €50,000 for a fashionable infinity pool).
Prices may be negotiable in many cases. In the past two years the prices have remained stable, and during negotiation vendors have tended to show a more open attitude to considering reasonable price reductions. Now the area's prices are still interesting as there are still a good deal of properties on the market and thus the supply outstrips the demand (just to explain why so many properties: the Italians have always considered owning properties, even if vacant, a form of saving. Due to the past financial crisis many of these properties were put on the market to get some liquidity). Now many of these properties have sold, or the homeowners may decide not to sell anymore, so the amount of listings is likely to reduce in the near future, and prices are consequently expected to increase in the coming years.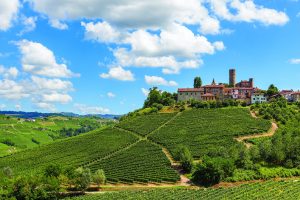 The most expensive areas of Piemonte are Alba and surrounding villages, while larger villages nearer to Asti (Nizza Monferrato and Costigliole d'Asti) can still seem a bit pricy, depending on location and conditions. Here you can find a well-restored country house starting from €300,000. Good bargains are possible in smaller villages, especially for properties renovated in the 80s and 90s, in good shape and with lot of potential. For such properties, prices start from €150,000, and the average cost for upgrading is low, since sometimes only modernisation and restyling are needed. Interesting bargains can also be had in the Monferrato area north of Asti, which is popular among Milanese families looking for second homes (Milan is less than an hour's drive from here) and is pretty unknown to foreigners. Here there is a wide choice of properties, from unrestored ones to top end country homes, you will find what you are looking for remaining in your budget.
Do visit Piemonte and explore the whole region – not just the more touristy routes or famous villages. By doing so, you will give yourself a greater chance of finding the right property at the right price, and sometimes you may even end up feeling that you have discovered a place in which you will be the first one 'from abroad'.
For more information, visit Verde Abitare
Ad feature in association with Verde Abitare