From state-of-the-art Italian design, home accessories and a bubbly Prosecco tour and a sparkling celebration in November's round-up… 
From a grate light
These stunning lights really are at the cutting (or should we say grating?) edge of design.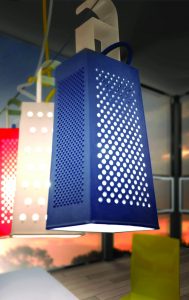 Italian artist and designer Oçilunam has been mixing art and design with his home accessories company In-es.artdesign since 2003, transforming the tired and everyday into the stunning and contemporary. His Be.Pop 'Cacio e Pepe' range of Laprene rubber-covered lights comes in a rainbow of colours with a pendant or freestanding option, and measure 7x10x18cm. For more details and current prices, contact in-es.com
Soft landing
As seen at London's Decorex 2016 this autumn, Mariaflora's Dora cushions are just what your sitting room needs.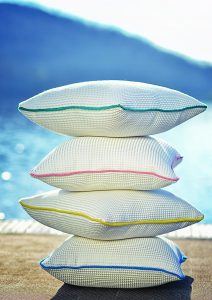 Mariaflora fabrics are made in Biella in northern Italy, an area famed for its fine textile heritage. The cushions are suitable for indoor or outdoor use and can be made in a range of elegant yet practical fabrics including Berta, from the Eolie range, edged in the trim of your choice from their extensive range. These comfy cushions come in varying sizes from 35x50cm to 60x60cm. The 40cm square cushion costs around €90, complete with cushion pad. www.mariaflora.com
Heaven scent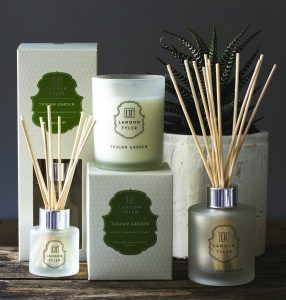 These new Tuscan Garden candles and diffusers from Landon Tyler are delicately scented with tuberose, violet and geranium with lemon, ginger and musk. Available in two sizes. Prices range between £8 and £12. www.landontyler.com
The grape escape
Combine your love of the fizzy stuff with a three-day trip to the lovely Veneto town of Treviso with Arblaster & Clarke's Prosecco Weekend next April.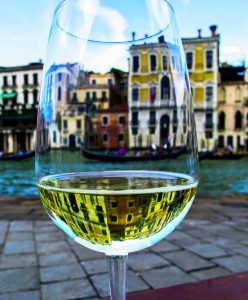 You'll enjoy exclusive tastings at your hotel and with premier prosecco producer Bisol in Valdobbiadene, home of the Prosecco Superiore di Cartizze DOC, eat out in the city and explore the canals of Venice on a guided tour. The price, including flights and four-star accommodation in Treviso, is £735pp. For more details of this and other Italian wine discovery holidays, go to www.winetours.co.uk
The writing's on the wall
Forget post-its and little scraps of paper, you'll never lose a message again with this novel trio of ceramic accessories from Creativando.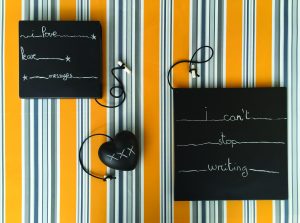 The on-trend chalkboard finish makes it easy to jot down messages, shopping lists and love notes: and when you've finished, wipe it all off and start again. Handmade in Italy, the collection includes a slate, a heart and a humidifier (which you could use as a vase). Perfect gift ideas or for your home. Prices are around £42, £34 and £63 respectively. www.creativando.nu
Get fizzy with it
Mosnel, one of Franciacorta's premier sparkling wine producers, celebrates its 180th anniversary this year and, thanks to optimum growing and harvest conditions, has released a superb 2011 vintage.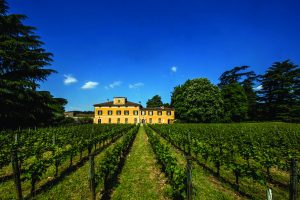 Made in the classic method from 100 per cent Chardonnay grapes, Mosnel's Extra Brut EBB (named after its founder Emanuela Barzanò Barboglio) is "our most iconic creation", say Giulio and Lucia Barzanò, Mosnel's fifth-generation owners. For more information about Mosnel's sparkling range, visit www.mosnel.com. Vini Italiani are Mosnel's UK stockists. www.vini-italiani.co.uk
Tags:
Products
,
Top Picks