The Barcolana regatta is one of the most crowded sailing events in the world and provides some thrilling scenery for spectators…
?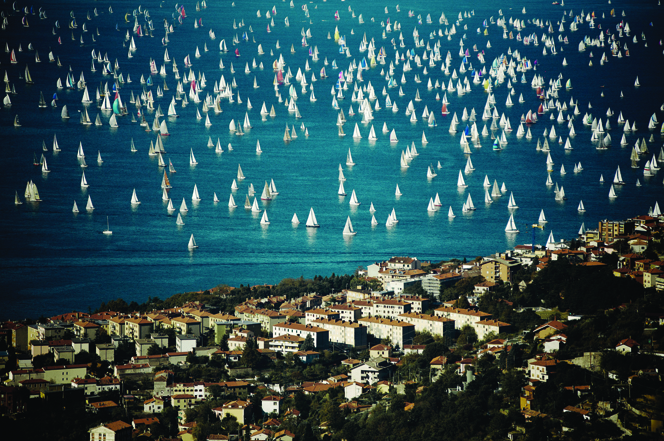 Somewhat resembling a migrating flock of birds, both visually and in its regularity, an incredible number of sailing vessels annually grace the Gulf of Trieste in Friuli-Venezia Giulia. First established in 1969 as a small regatta with participants exclusively from locally based clubs, the Barcolana regatta, or the Coppa d?Autunno, has grown on an unprecedented scale. At the first edition there were just 51 boats at the start line but things have changed dramatically since the first foreign winner in 1980.
Welcoming both amateur and professional sailors, the event now attracts over 2,000 participants from around the globe, bringing with them some 400,000 spectators who have a competition of their own ? trying to find the best spot to watch the action unfold from higher ground. It?s not just the race which keeps the giant crowds entertained, as you can also enjoy the Mercato del Mare ? a sailing fair where you can find everything related to the sea ? or the Barcolana Jazz Festival in Piazza dell?Unita d?Italia, a beautiful square appropriately located right on the sea front. n!
Tags:
Photos