This month, our favourite reader photos have captured some truly gorgeous scenes… which is your favourite?
This month's winner: 
"This is Manarola at sundown. We had visited the town during the day in order to find the best spot to capture the magic of the sun going down. We settled for the cemetery on the hill, and spent a happy few hours admiring the affect of the changing light on the houses and harbour."
by Beverley Birchley
And more of this month's best reader snaps…

 "Salt pans, Margherita di Savoia, Puglia" by Ann Thompson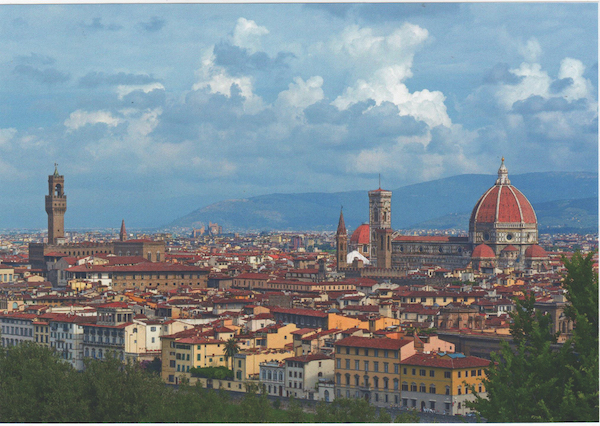 "Firenze photographed on a recent trip to Tuscany and other areas of Italy. The golden hues of the city, seen from the Piazzale Michelangelo seems impossibly beautiful, but it is a real place and the memory of Florence will always beckon the visitor back."
by Dominic Tomassetti, Gap, Pennsylvania, USA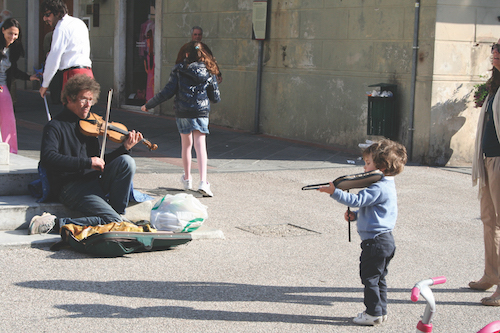 "Playing the fiddle. Snapped in the main piazza in Pietrasanta (Easter Weekend)."
by Hugh Bird
"Capturing the flavor of Venice on one of the tiny canals in the city."
by Margie Miklas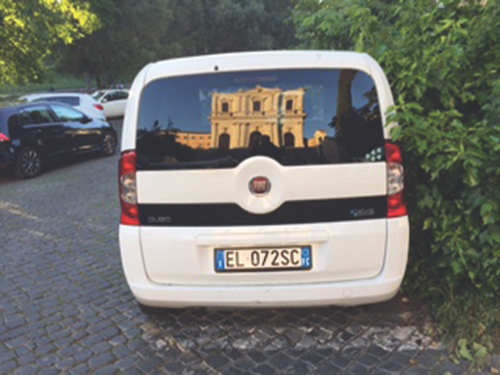 "Church of St Gregory the Great in Rome reflected in a Fiat's rear window,
early evening in May."
by Dr Anthony Ingleton
If you've taken a great snap of Italy, send it to us for the chance to win a prize!
Send photos to italia@anthem-publishing.com (with the subject line 'Reader Photo Competiton').
Please note: Any photos you submit must be your own work and you must have the right to send them for inclusion on this page. By sending your entry, you are confirming that Italia!'s use of your photo(s) will not constitute infringement of any rights, and confirming that you are over 18.