Welcome to another gallery of glorious photos from Italy – all of them captured by Italia! readers for our monthly competition…
This month's winner: 
"Strolling through the beautiful historic town of Susa, Piedmont, we were taken by surprise when a herd of donkeys came careering down the main shopping street towards us. They were eventually captured after some locals enticed them with apples."
by Elaine and Pino Pozzi, Clitheroe
And more of our favourites this month…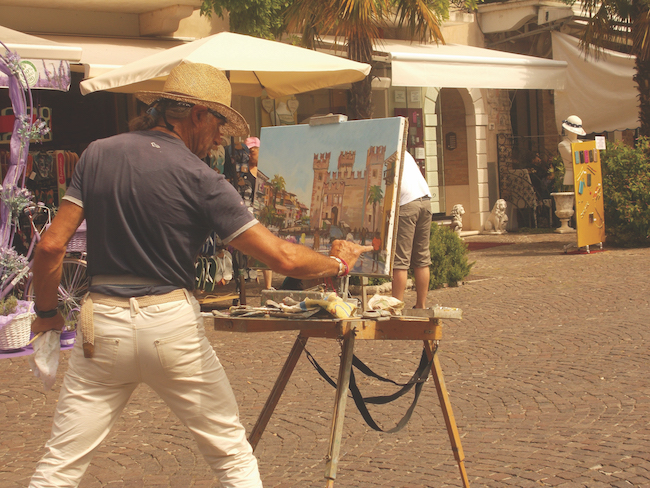 "I took this photo of 'An Artist at Work' in Sirmione, Lake Garda, last June. I thought the painting was a very good likeness of the Castle."
by Mrs Barbara Barker, Nantwich
"We loved finding this on a
quiet street in Lecce after stopping for a Spritz."
by Michael DiCarlo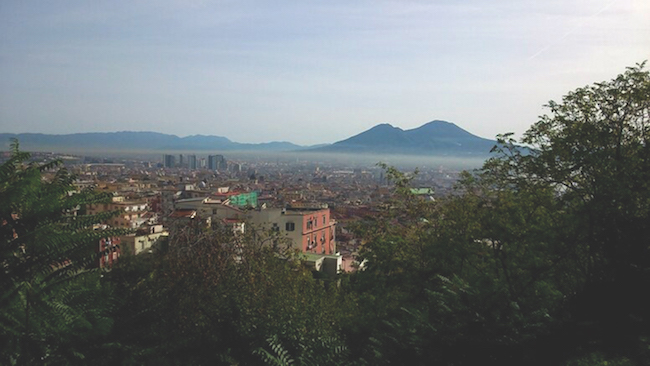 "Looking down at Naples and across to Mount Vesuvius."
by Clare O'Callaghan, Hook Norton
"Italian tennis player Roberta Vinci. One could almost hear the coach shout 'keep your eyes on the ball'."
by Reg Murray, Broughty Ferry, Dundee
"Man's face in rocks on the Amalfi coastline."
by Angela Lyons, Liverpool 
"Italy is where you can find the best coffee in the world. Campo de' Fiori, Rome."
by Pete Clark, Kingswood, Bristol
"Waking up on my first morning in Abruzzo to this breathtaking view of the snowcapped Majella mountain"
by Michelle Wood, Sandwich
If you've taken a great snap of Italy, send it to us for the chance to win a prize! Send photos to italia@anthem-publishing.com (with the subject line 'Reader Photo Competiton').
Please note: Any photos you submit must be your own work and you must have the right to send them for inclusion on this page. By sending your entry, you are confirming that Italia!'s use of your photo(s) will not constitute infringement of any rights, and confirming that you are over 18.
You can see more fantastic photos of Italy from our readers here.