Here are our favourite photos of Italy from Italia! readers this month. Read on to find out our photo winner and runners-up for December…
This month's winner: 
"Beautiful crisp winter morning on Lago Trasimeno with the snow-capped hills in the distance seen through a memorial sculpture, best view in all Umbria!"
by Stuart Moore, Rochdale
More of our favourites this month…
"View from the terrace bar at Locanda Vivaldi, Riva degli Schiavoni, sun setting behind Santa Maria Della Salute in sestiere Dorsoduro (our favorite), Campanile San Marco on the right."
by Paola Girelli Harding, North Bend, Ohio, USA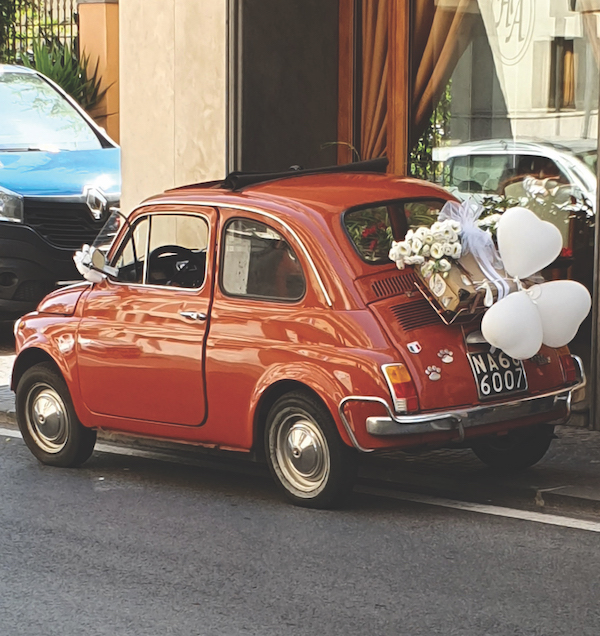 "Seen in Sorrento, September this year. Perhaps it was only a small wedding!"
by Dominic Ainsworth, Glossop
"This picture was taken in Santa Margherita Ligure last October. While in Florence, my sister and I got confused regarding the meeting place for the bus back to our hotel and ended up taking a taxi back. Of course our tour guide was frantic! So, when we went to Santa Margherita Ligure he made sure we knew to meet at the RED BOAT!"
by Diane Price, Myrtle Beach, South Carolina, USA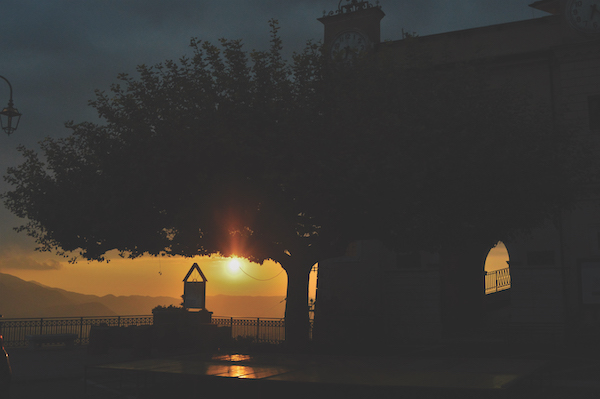 "Sunset at Picinisco, taken from the Piazza Capocci."
by John Robinson, Canterbury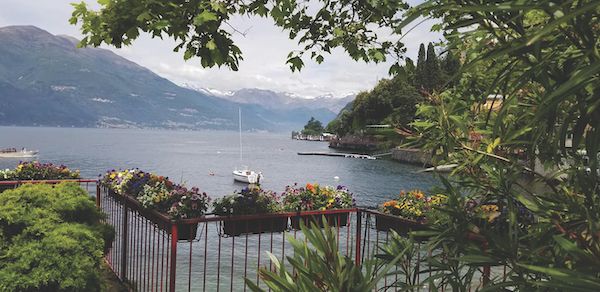 "Lake Como from Varenna. I was so lucky that it had snowed in the mountains just prior to my arrival."
by Tom Jacobson, New Port Richey, Florida, USA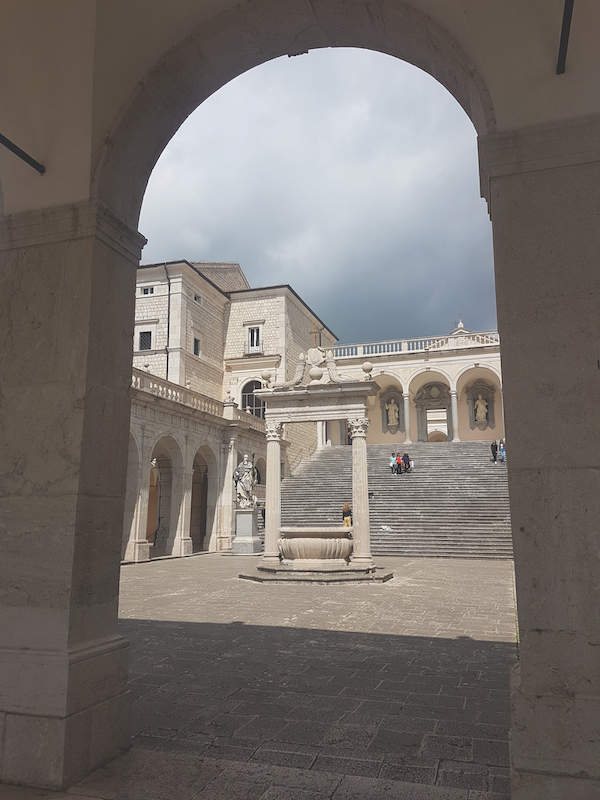 "On our recent visit to the Abbey of Montecassino with my dad and my daughter, I was struck by how the arches drew my eye to the statue of St Benedict, the statue that was not damaged during the severe bombing of the abbey in 1944. Did you know that the statue of St Benedict in Norcia was also not damaged in the major earthquake of the town in 2016. St Benedict still performing miracles?"
by Daiana Magalhaes, Dianella, Western Australia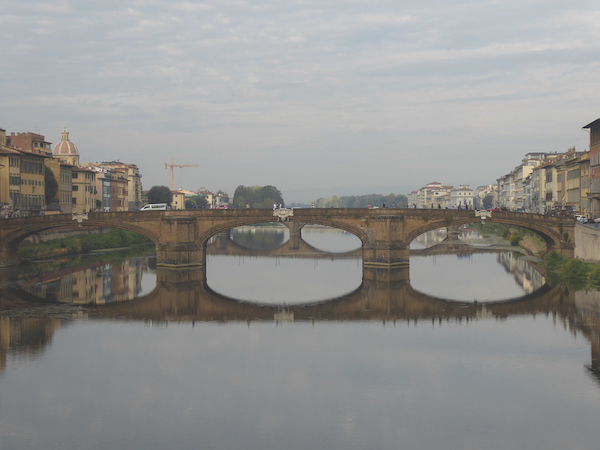 "Photo taken in Florence of the Ponte Santa Trinita, a somewhat moody picture but alluring nevertheless."
by Nicole Dickins, Hove
If you've taken a great snap of Italy, send it to us for the chance to win a prize and be featured in our Italy gallery! Send photos to italia@anthem-publishing.com (with the subject line 'Reader Photo Competiton').
Please note: Any photos you submit must be your own work and you must have the right to send them for inclusion on this page. By sending your entry, you are confirming that Italia!'s use of your photo(s) will not constitute infringement of any rights, and confirming that you are over 18.
You can see more fantastic photos of Italy from our readers here