Italia! magazine's brand new 132-page City Breaks Guide is a must if you're planning a trip to Italy this year. Penned by writers who know the country inside out, the City Breaks Guide is essential reading for travellers planning quick getaways and longer stays to Italy's iconic cities or the tucked-away places in between.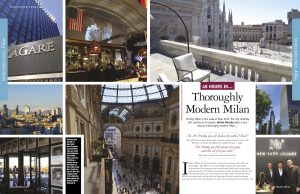 Fully updated for 2018, the City Breaks Guide brings you the best of Italy in bite-sized itineraries which are crammed with hints and tips on local events, art and culture, recommended hotels and restaurants, as well as plenty of places to see in 27 destinations right around the country.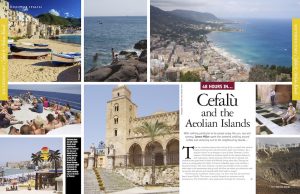 From ever-popular hotspots like Milan, Rome and Florence, the City Breaks Guide will show you how to get off the beaten track even in the heart of the city, and if you're looking for a relaxing time away from the hustle and bustle, you'll find plenty of quieter corners like Cefalù in Sicily, the islands beyond Venice or the rolling hills of Le Marche to inspire your travel plans.
So whether you're just planning a short break or want to combine a number of our destinations into a larger itinerary, look no further for all the travel inspiration you'll need.
After the last issue, Venice & Veneto sold out so quickly – act fast and order your copy today for only £9.99 (inc P&P), just click here!